How to Market your SaaS Product with Webinar?

How to Market your SaaS Product with Webinar?
Out of the various promotional tools present on the market today, a webinar is the most modern and unique one. Some people hesitate to use webinars because they need additional effort than a simple Facebook post or an article but the returns are surely higher, especially in the long-run.
There are many ways by which webinars can be used to market your SaaS product. Let us discuss some important ways of marketing SaaS products using a webinar.
Also Read – An Ultimate Guide To Chat SDK And How It Works?
Check below steps on how to market your SaaS product with webinar –
Determine your target audience –
Using webinars to market your SaaS product would be futile if you do not know your target audience, i.e., the viewers. So, first things first, find out the demographics, gender, language, etc. of your audience.
Find out the basic information and determine the most appropriate time for delivering a webinar, the kind of examples to be used in the script, and also the language in which you will deliver it.
Second of all, it is essential to know whether your target audience is aware of your SaaS product. You can definitely avoid the headache and deliver webinars for beginners but the sessions will not be as useful for your new prospects and leads.
You can learn more about the knowledge of your clients by conducting a survey or polls and find out the patterns in the FAQ section or the questions asked in the customer support.
You may also go through their reviews or feedback to understand more about what they are looking for.
The task may seem to be quite challenging and time-consuming, but if you want to promote your product well enough, you must not neglect what your target audience is looking for.
Set KPIs and proper goals –
KPIs and objectives are interrelated. For instance, if you are running a webinar for beginners, you may have to calculate the rates of attendance or registration. If the goal of your event is to generate more prospects, the focus should be on the metrics conversion.
The timeline should be valuable –
The general thumb rule is that if value is provided, sales are bound to follow automatically. Do not focus too much on sales, but on the value of your product. Heavy focus on sales may drive your new leads away and the existing clients may also disappear.
An ideal timeline for running a webinar to market your SaaS should include a 5 minutes introduction, followed by the content, not exceeding 30 to 40 minutes, a Q&A session of about 10 to 15 minutes, and use not more than 10 minutes to pitch your sales (keep it well below 10 minutes, remember, sales is secondary while value is primary).
Certain webinar members would purchase your SaaS product as a sign of gratitude for all your effort and time devoted to putting up the event. In case they do not make the purchase, you have their contact details, so, focus more on converting them into potential leads.
Follow-up Post-Webinar –
Those participants who do not purchase your product immediately after the webinar, do not give up on them.
Some customers will need more effort from your side to be more accustomed to your product. Some of them may just be suspicious because of their convictions or bad experiences in the past.
Hence, you should not give up on them, but do not try too much. You may deliver premium-quality emails with important content and advice every day to your clients but this will only diminish your efforts because the mails will be treated as spam messages.
Cross-promote every content –
Essentially, you must promote the webinar meetings on your blog, website, different channels on social media, etc.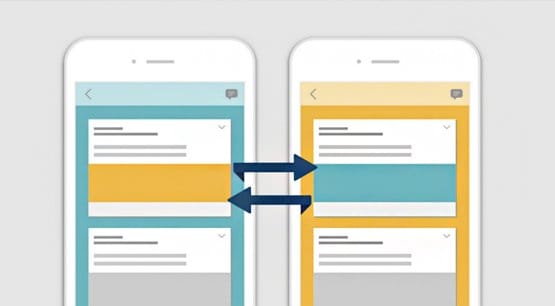 Nevertheless, you must ensure that the content delivered is consistent and accurate over all the platforms you use. Inconsistency will result in confusion and you may lose your customers.
Reuse the webinar content –
Webinar content should not be treated as a singular never-to-be-repeated event with an immediate benefit. They can be a lot for your SaaS products. All you need to do is be creative and consistent.
For your future customers or new leads, you may use webinar software which gives recordings of webinars on-demand. This will allow your future leads to go through your sales channel and help them make the final purchase of your SaaS product.
Take short snippets from your webinar and use them for advertisements. Share them on your social media channels such as Twitter, Facebook, Instagram, etc.
If you want to post longer videos, go to YouTube, and create your own channel there. Always make sure that you polish the videos in advance and remove any awkward tongue slips, pauses, and sales pitches.
Video content is always a more powerful tool since customers may skip your written instructions but visual demonstrations are hardly ignored, especially when they are about SaaS products.
Present company experts –
There is no doubt about the fact that your viewers will trust your brand more if they are familiar with the people you are working with, those who are actual professionals.
Hence, you must not be too greedy. Start sharing the limelight with other co-workers belonging to your department or field. There is no harm in admitting that some people may be more powerful than you.
Different customers prefer different experts, so, try to diversify the presenter pool to increase your potential clients and bring in a bigger band of new leads.
Customize your company image –
The landing page, the webinar room, and the emails should be customized with the distinctive SaaS tagline or logo of your company.
This will make the webinar look more attractive and legitimate to the new leads and also to your existing clients.
You may also put in your qualifications and speaker biographies as a part of the company. This will boost your brand's ethos for the webinar SaaS participants or consumers.
Insert the testimonials written by your existing customers since they will be taken into consideration by your modern viewers.
Conclusion –
A webinar is an extremely modern way of marketing your SaaS product. To make the process efficient and effective, follow the above-mentioned steps to attract more viewers and convert them into potential leads and prospects. Webinars work magically in promoting your SaaS and you can derive maximum benefits from these online seminars.
Author Bio –
Ankit Thakor is the SaaS product marketing manager of SEO & Content at SoftwareWorld. He is often asked to contribute expertise in leading publications. Fun fact: he was a competitive dancer for 10 years.
Also Read – Why is Bug Free Software Important For Your Company?