10 Best Online Teaching Software During Coronavirus Pandemic
10 Best Online Teaching Software During Coronavirus Pandemic –
Since the coronavirus outbreak, it became evident just how important it is to use the right tools and software for your needs, especially when it comes to online classrooms.
The online teaching platform you choose can mean the difference between engaged students ready to learn and distracted learners just looking for an opportunity to doze off during the lesson.
Since the e-learning market registered a massive spike of 36.3% during the pandemic, you now have access to several high-quality online teaching platforms to choose from.
Also Read – How To Select Best Custom Software Development Company?
So, if you want to keep your learners engaged, make online teaching more interesting for everyone involved, and improve your lessons' quality.
Check out the 10 best online teaching software during coronavirus pandemic that you can use –
1. ProProfs Online Teaching Software –
ProProfs can help you improve virtually every aspect of your online lessons. It's packed with tools and features that are designed to make your job easier and your classes more effective.
As a comprehensive online teaching platform, it enables you to create full-blown virtual classrooms that keep your students attentive and interested.
Even if you have no previous experience with online teaching software, you'll find course creation a breeze in ProProfs. It has an intuitive, user-friendly interface that makes it easy to master.
You can enrich your classes with multimedia, develop personalized learning paths, add gamification elements such as brain games, and more.
Additionally, you can use ProProfs to develop online quizzes and assessments and receive insightful reports on every student's performance and progress.
ProProfs is mobile-optimized and can be accessed from any internet-connected device. A free trial is available, so be sure to check it out.
2. TutorRoom –
TutorRoom is a great online teaching software that has every necessary feature to make your classes more engaging.
If you have any existing lesson materials or courses, you can upload and edit them with ease, even if they're in PDF format.
Enjoy high-quality video and audio calls, make use of the interactive whiteboard, and connect with all your students with ease.
TutorRoom's strongest suit is its scheduling functionality. Whether you're the sole tutor or work for a large school, you can create comprehensive lesson schedules that are clear and leave no room for misunderstandings.
3. Zoom –
Zoom rose to popularity at the start of the pandemic and has proven to be most useful for teachers, students, employers, and newly remote workers alike.
Since it's primarily designed to be a videoconferencing solution, it lacks some of the traditional online teaching software functionality – you cannot create lesson materials directly on the platform, for example.
However, you can easily upload any necessary materials or take advantage of the numerous Zoom integrations to kick your lessons up a notch.
Zoom's most valuable features include an interactive whiteboard, break rooms, polling, class recording, and annotations.
4. Google Classroom –
Google Classroom might be one of the most straightforward online teaching software you can use. The entire design is very familiar, and if you're already using products such as Gmail, Google Drive, and the like, you'll have no trouble getting used to it.
You can enjoy high-quality video lessons regardless of the device you're using. Include materials, add YouTube links, share documents and files from Google Drive, and enrich your lessons with surveys and real-time feedback.
Additionally, you can send updates to your students' parents to inform them about grades and progress.
Google Classroom is not the most sophisticated online teaching platform, but it has everything you need to improve online education.
5. SmartSurvey –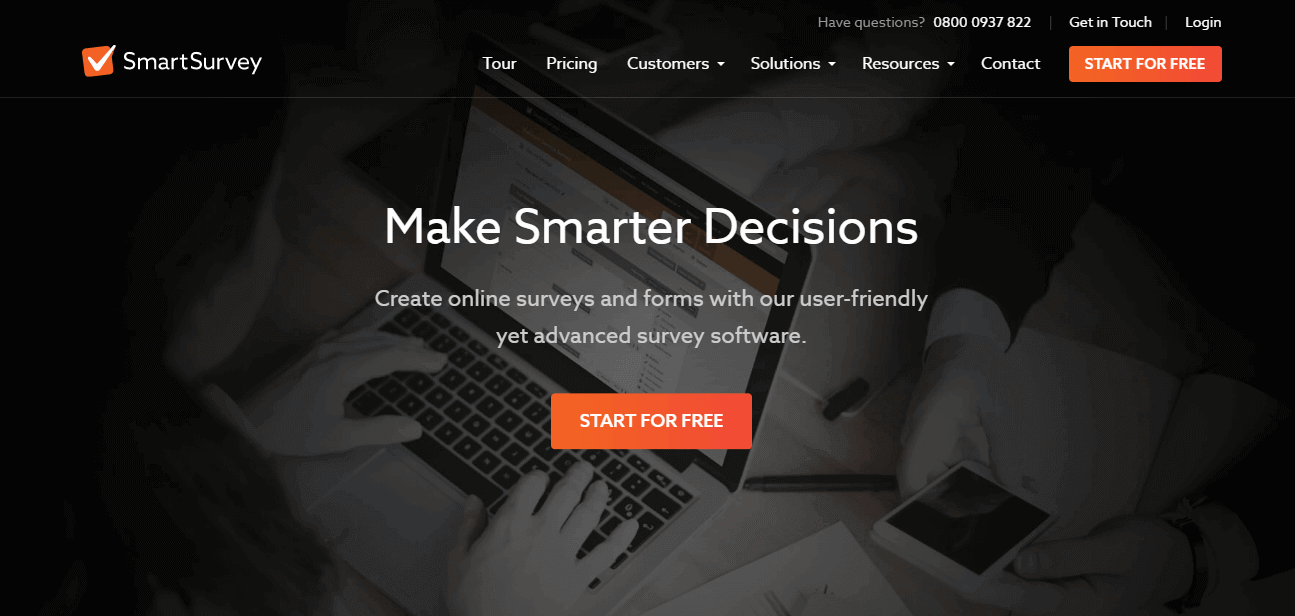 As its name would suggest, SmartSurvey was primarily developed as an evaluation solution, but it can be an excellent addition to your virtual classroom.
It enables you to create insightful surveys to collect parent and student feedback, get course and training evaluations, teacher ratings, and more.
Through customizable online forms, you can use this tool to automate absence reporting and collect relevant user details and necessary data.
SmartSurvey can be an invaluable tool for large schools that need to keep track of their online performance.
6. Edmodo –
Edmodo is a useful tool that can improve your online communication and collaboration, allowing you to manage your classes with ease.
It was designed to look almost like a social network, making it even more exciting and engaging for your students.
Use it to share notifications and updates, send reminders, share learning materials, start discussions, and directly communicate with your students.
Edmodo can be used for assessing your student performance, creating polls and surveys, and leading educational conversations.
7. Timely –
Timely is more of a planner than an online teaching software. Still, it can be beneficial during the pandemic as it encourages students, teachers, and parents to perfect the school-home education.
As a teacher, you can use it to share curriculums and agendas, present class schedules, make assignments, and provide additional materials outside the course book.
You can easily upload your syllabus and add images, videos, and links to make it all the more attractive to your students.
Easy to use and entertaining, Timely can quickly become your go-to tool for organization and class management.
8. Versal –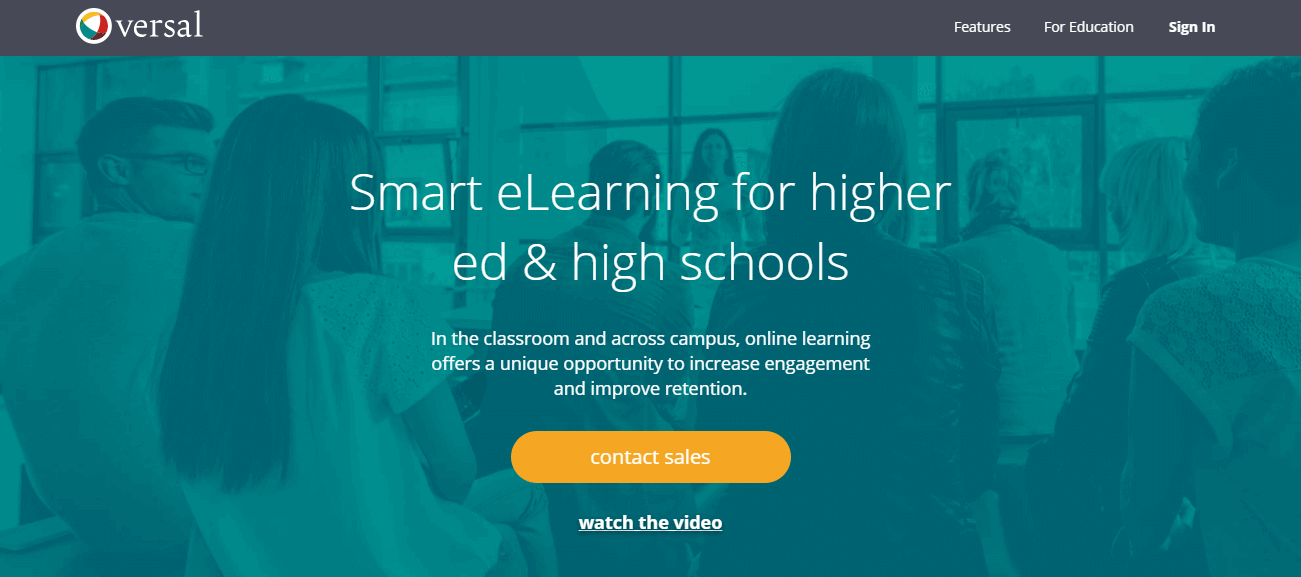 Versal is a comprehensive online teaching platform filled with valuable features for increasing engagement and boosting your students' knowledge retention rates.
You can use it to streamline every aspect of your job as a teacher – from creating course materials to deploying assessments.
Course creation is simple enough with the drag-and-drop option that allows you to customize every lesson. With over 30 unique gadgets, you can add and edit text, add videos and images, embed files, and more.
It's a more expensive solution, but educational institutions and NGOs do get special discounts. Individual teachers can join Versal for free.
9. Mindflash –
Mindflash is designed for corporate training, but its extensive functionality will make it a great addition to any online classroom.
It's dynamic and versatile, boasting a set of features that'll help you increase engagement and boost student performance with relative ease.
You can upload your existing learning materials directly to Mindflash, or use the tool and start making your courses from scratch. Develop tests and quizzes to assess your students and see where their knowledge gaps are.
You'll receive detailed reports on student performance and progress to enhance your lessons and modify the materials to better suit your class.
10. eTrainCenter –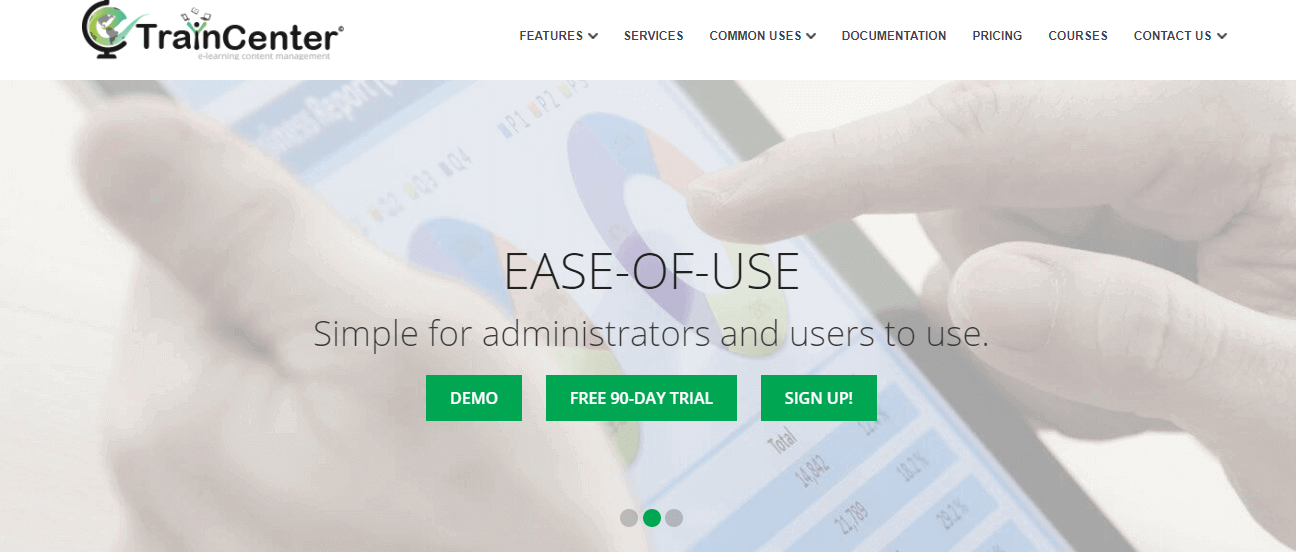 eTrainCenter is a powerful Learning Management System used in both educational and professional settings. It's easily scalable to meet the needs of any growing school or business.
It has every feature you may need for online learning. It enables you to create online courses from scratch, develop virtual classrooms, create quizzes, design custom completion certificates, and more.
You can develop unique learning paths and enable self-paced learning to allow your students the freedom to study when and how they prefer.
There's a slight learning curve to eTrainCenter, but you'll see its true value once you've gotten familiar with it.
Conclusion –
Having reliable online teaching software can make distance learning more enjoyable for all the parties involved – teachers, students, staff, and parents.
Since the start of the pandemic, online teaching platforms have evolved to offer even more functionality and deliver unique, practical learning experiences that make a difference.
Test out these different teaching solutions and find the one that matches your teaching style best.
Author Bio –
Angela White is an ed-tech enthusiast with a passion for writing for the consumer market in the areas of product research and marketing using quizzes and surveys. Having a knack for writing and an editorial mindset, she is an expert researcher at a brand that's known for creating delightfully smart tools such as ProProfs Quiz Maker.
Also Read – How To Select Best Accounting Software For Small Business?