What Is Help Desk Software? Where is Help Desk Software Used For?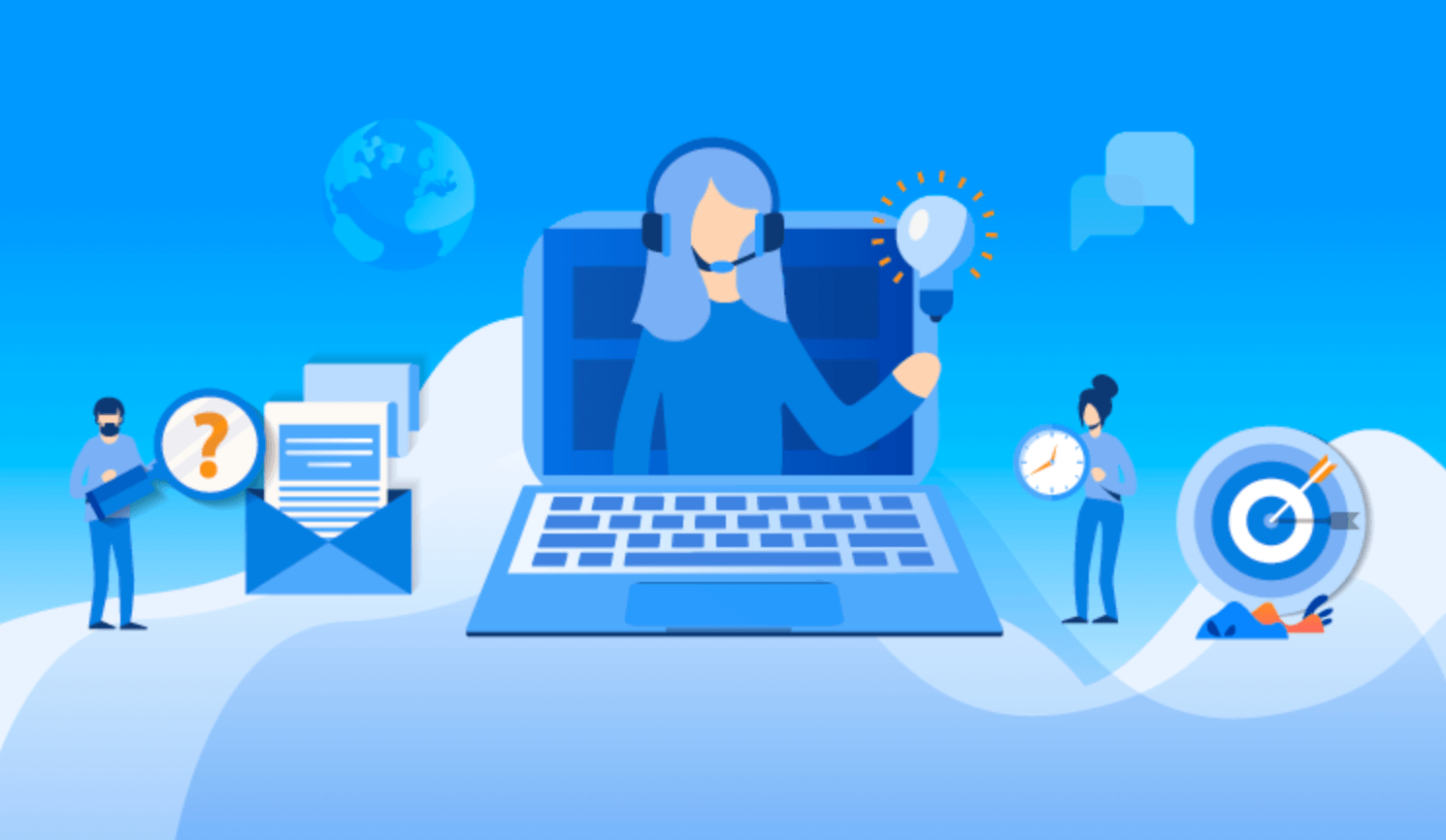 What Is Help Desk Software? Where is Help Desk Software Used For?
Help desk software can mean many different things. Customer service representatives can use help desk software to track inquiries and handle other customer requests. This type of computer program is designed to increase the efficiency of a company's service desk, specifically the part that handles customer questions.
Software should include at least two key functions, ticket management and reporting capability, to be accurately classified as help desk software. Commonly, help desk software is confused with CRM, or customer relationship management software.
While the two overlap, CRM focuses on sales and communication and help desk software focuses on an overall collaborative approach. In the early stages of a growing business, CRM can be helpful for tracking a pipeline and managing accounts.
As a business matures, help desk software provides more proactive solutions and can help a company identify customers who are disengaging before they are lost completely. This is done through a number of features designed to streamline tasks, save time and track data.
Also Read – Why Businesses Should Invest in Learning Management Software?
1. Ticketing –
Tickets, sometimes called issues or cases, are cataloged and labeled in a ticketing system that allows customer service representatives and managers an easy way to access and respond to customer inquiries. A good ticketing system will increase efficiency and reduce lag time in responding to customer requests.
Some ticketing systems can automatically escalate critical customer issues. Others are able to route or prioritize the teams they need to go to. A ticketing system can also be used internally to manage change orders and work requests.
2. Asset Management –
Tracking asset details in real time can be an incredibly valuable tool. Software that delivers automated inventory data saves money on administrative costs and reduces the risk of human error. Some software may also offer automated reporting on changed assets that can be set to run on a schedule you choose. Asset management, in this case, tracks cost-effectiveness through the software.
3. Knowledge Base –
A knowledge base allows your employees to avoid coming up with a new solution for each ticket, instead utilizing existing solutions. A single source of readily accessible information provides answers to common issues and speeds up troubleshooting.
If you choose to have a customer-accessible knowledge base, clients can find their own solutions, eliminating the need for your agents to spend time resolving issues with them. For example, some software may offer a self-service portal customers can access at any time.
4. Report Automation –
Help desk software can include regularly scheduled and automated reports. These deliver data when it's needed without requiring managers to waste time compiling and sending. Important information regarding performance and other metrics can be sent directly to employee or administrator inboxes on a schedule you decide.
5. Analytics –
Depending on the software, a dashboard of key metrics may be available to allow instant access to your organization's most important data. Typically this information is arranged on a customizable dashboard. Look for a program that allows you to have the stats you need at your fingertips in a user-friendly interface.
6. Mobile Support –
If your business relies on mobile staff, help desk software can be used to input data from the field, preventing the need for employees to return to their desks. Check to see if the software you're considering offers a mobile app if this is a need for your business.
Help desk software can provide your business with easy access to data-driven tools, streamlining procedures for your support staff, managers and administrators. With automated processes and reports, you free up time for building and retaining customer relationships. If you're interested in investing in help desk software for your company, make sure you choose software that can grow with your business.
Also Read – How to Protect Software as an Intellectual Property?