A Beginner's Guide to Helpdesk Automation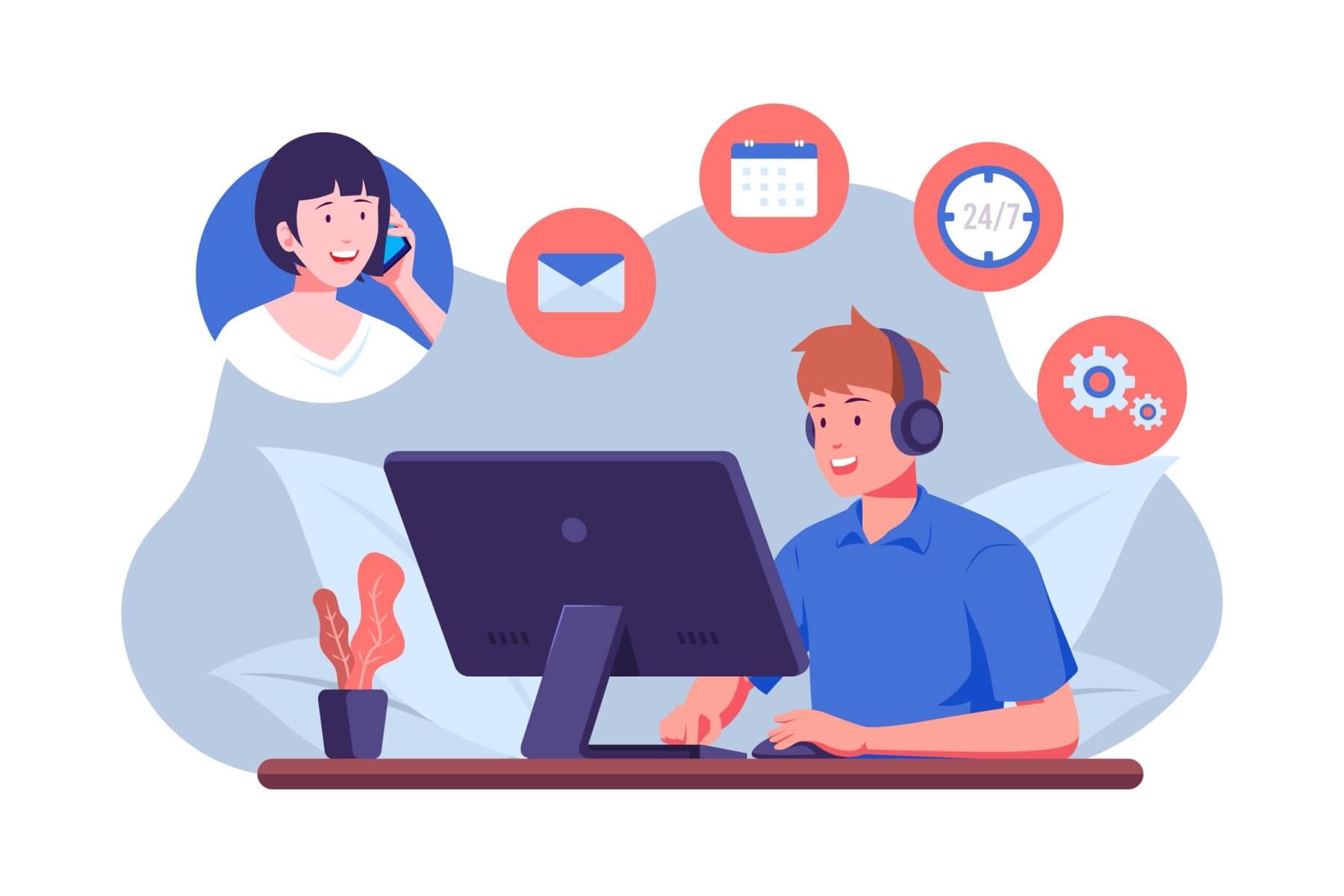 A Beginner's Guide to Helpdesk Automation –
A helpdesk is critical to the success of any business. The way businesses manage and retain customers is highly dependent on the quality of post-sales support they provide. However, the domain is labor-intensive, requires regular training, and is expensive. Helpdesk automation allows businesses to delegate tasks to machines capable of performing tasks without the limitations of fatigue and time.
Automated helpdesks allow businesses to move precious human resources to other endeavors and assign various activities to virtually error-free programs. Here we present a simple guide to understanding helpdesk automation.
Also Read – What is Help Desk Software? Where is Help Desk Software Used For?
What is Helpdesk Automation?
Helpdesk automation at its core is simply the performance of tasks by a program rather than an employee. Those tasks that can be performed with little or no human interaction are automated in order to operate at scale while reducing costs. An automated helpdesk can repeat tasks without error, delivering the same quality of service at every instance.
The use of automation can help businesses connect with all visiting customers without forming queues by assigning a helpdesk automation tool for rudimentary duties, such as greeting customers, providing product information, and answering frequently asked questions.
Not only does automation enable wider outreach, but it can also understand customers and engage in human-like conversation to improve the consumer experience. For example, the use of a chatbot IT support can talk to a client like a human agent and resolve basic issues while engaging with multiple clients simultaneously, without compromising on the quality of service.
How Automation Adds Value?
Helpdesk automation is a comprehensive solution, helping both the client and the employee at the same time. While user experience can be improved with the use of AI, employees can use IT support automation to receive relevant information in real-time during a session with a client. Apart from reducing workload, the automation service also makes the employee more productive through a data-driven approach. An informed employee is better equipped to resolve queries, and IT service desk automation supplements their efforts.
Through advanced technologies such as natural language understanding, chatbots can react to a conversation in a human manner; this allows consumers to feel more comfortable and divulge key information without participating in complicated processes.
Helpdesk automation benefits the employee by recording such information in advance without indulging in activities that require unnecessary effort on the part of the employee.
Automation can improve the performance of the workforce, where they can rely on its robust programming and strict protocol to execute necessary tasks without the need for human intervention; this, in turn, creates a healthier work environment by passing uneventful jobs to machines.
Conclusion –
Helpdesks receive loads of information and support requests every day, and to deal with all the data simultaneously as resolving it, is impossible for the employee to do alone. Integrating AI with helpdesks allows employees to look at consumer data in a consolidated manner; when employees receive important information dissected by a program, they do not need to spend time assessing the situation.
Businesses need to perform many routine duties, and machine learning algorithms can perform monotonous tasks without requiring the employee to participate in a mundane activity, effectively improving the employees' productivity. As a result, the entire organization can optimize its resources and rely on an automated system to take care of the bulk of common operations.
Also Read – What Are Top 10 FAQ's about Employee Time Tracking Software?