Top 10 Ways EAM Software Can Ease Your Data Management Hassle
Top 10 Ways EAM Software Can Ease Your Data Management Hassle –
Enterprise Asset Management (EAM) is a practice of administering the lifecycle of an asset to enhance its life, curtail costs, strengthen quality as-well-as productivity. EAM software can help monitor the company's assets, optimize, and track maintenance exercises.
It can also provide you answers to all assets related disputes, such as their real-time location, service/maintenance needs, and much more.
Benefits of EAM software –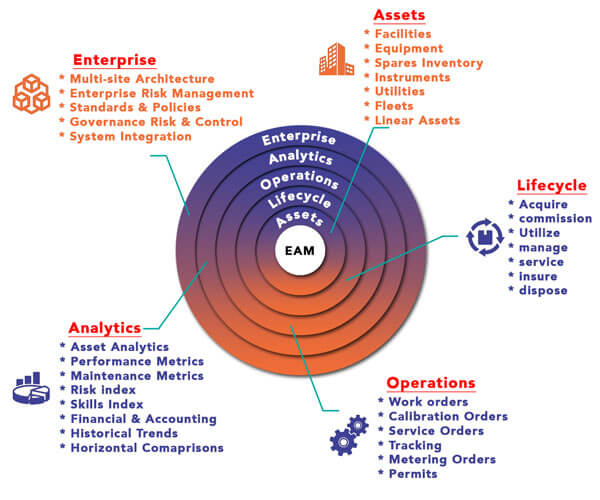 Here are ten benefits of using EAM software to ease your data management hassle and gain access to other advantages that were not achievable with traditional methodologies –
1. Enhanced Operational Efficiency –
Implementing a reinforced, uniform system to facilitate tracking and managing your assets yields the insights you require to realize the best practices of asset management.
If you manage a large fleet of vehicles, you can use EAM software to run reports to determine which companies, models, and types of automobiles demand more maintenance compared to the others.
Such information is insightful for executives who need to make financial decisions concerning replacement procedures and asset lifetime.
Also Read – What Is Help Desk Software? Where is Help Desk Software Used For?
2. Boosted Asset Reliability and Mitigated Costs –
Consistent preventive maintenance routines are a lot more cost-effective than reactive maintenance.
The cost-effectiveness is because preventative maintenance software takes-up maintenance tasks. At the same time, they are insignificant, simple, and comparably economical to fix, whereas reactive maintenance gets performed after overwhelmingly costly problems have manifested.
EAM software helps you create standardized maintenance schedules easy to implement throughout your entire organization. EAM boosts day-to-day asset reliability and prolongs the useful life of your assets.
3. Flexible Access to Information –
Regardless of your expertise, reducing equipment downtime is a mission-critical objective.
Time spent searching through heaps of paper reports or un-organized spreadsheets leads to increased downtime and wastes resources. Instant access to full asset data is a significant key feature of EAM software.
Mobile functionality enables asset maintenance staff to take-on open work orders and gets to work immediately without waiting around for further instructions or paper-based work conduct.
Software as a Service (SaaS) solutions puts vital asset data at your fingertips wherever you have access to the internet. For giant corporations, this cutback in administrative workload can majorly affect the bottom line.
Short-cutting the administrative line of command also alleviates communication errors by placing workers in direct contact with the required information.
4. Improved Collaboration –
The internal "tug-of-war" over equipment as-well-as parts leaves worksites without the resources required to function at an optimum level.
The eam software provides asset- and tool-tracking functionality to eliminate this internal dispute. Managers can instantly monitor where tools and equipment are and the person in possession of them.
This book of record helps you to hold workers accountable by cutting down on excuses arising from equipment downtime or unavailability.
5. Track Maintenance KPIs –
Asset data is actionable only if reporting stays consistent across sites and entities.
Inconsistencies between the reporting criteria used by various sites, or at different periods, leads to distorted assessments of operations as-well-as asset performance.
EAM software merges all your asset data into a single place, so you have a unified source of truth.
EAM software also offers built-in reporting capabilities to help you measure your progress on critical performance parameters, such as –
Weekly maintenance workloads
Preventive maintenance actions completed
Maintenance costs
Response times
Having access to such intelligence holds everyone accountable while entitling them to be proactive.
6. Identify Potential Issues –
Depending on how frequently each equipment and machine operates, the organization can input a definite time for machine and equipment checkup.
You get to gain deeper insights into the health of the machines and equipment. To forestall the first sign of trouble in an asset, implement EAM software to avoid operational pitfalls.
EAM software can detect potential issues as it employs preventive maintenance and also lets you schedule maintenance.
It means you need not track every piece of equipment manually for maintenance. EAM software also delivers alerts in advance to schedule maintenance.
7. Real-Time Asset Tracking –
Asset tracking is one of the most basic, yet the most empowering feature. It tells you the exact details on a real-time basis. It helps schedule maintenance and elevates the lifespan of the asset.
The functional teams of a company can gain access to all asset-related information, such as their current asset possessions, real-time locations, which employee is using assets, and many others.
8. Data Analytics –
The legitimate issue arises when considering the expansion of the scale of your business. The solution rests in actionable data, insightful intellect, and analytical reports.
Data significantly adds value to an organization in its path of business transformation and expansion. Therefore, to be on the growth trajectory, collecting data and information is paramount.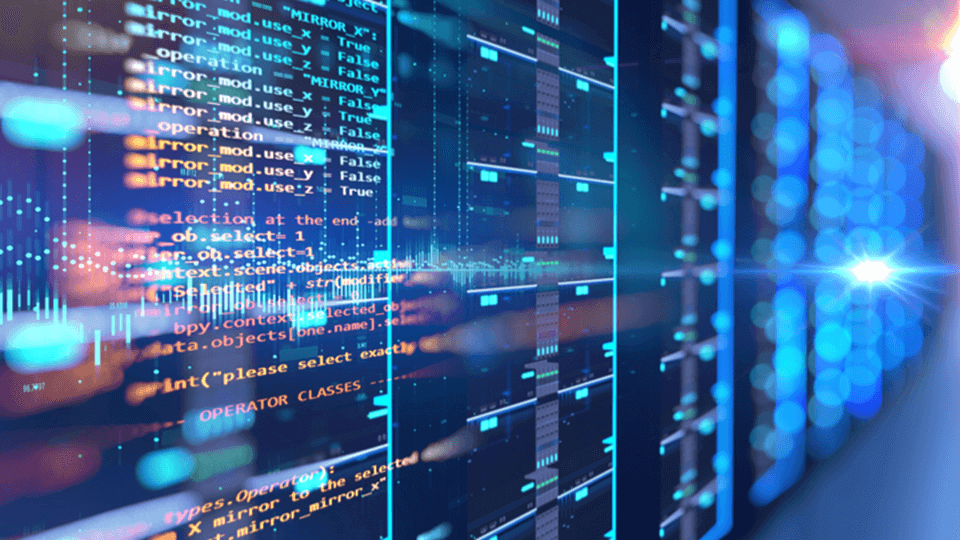 When asset tracking and management get implemented correctly, accurate reports and actionable information are at the disposal of the manager.
The management uses reports and analytics to sustain its strategic and tactical decision-making.
9. Saving Inventory Expenses –
You can steer clear of dead-stock and overstock situations using EAM software. Incompetent management of inventory can cause revenue loss besides the over-spending of money, and many more.
When you streamline your inventory management, you not only eradicate expenses correlated with human errors but can also save money by avoiding redundant expenditure.
EAM software can procure product history through which you can refill stocks in time and manage your inventory effectively.
For instance, a customer enters your shop and wishes to buy a specific product which is not available in your shop. In such an illustration, the establishment has dropped a potential client and business.
However, the software would have provided you with a notification updating on the low or exhausted stock, and you could have avoided such a situation.
10. Eliminate Paperwork & Human Error –
Since everything gets managed on cloud-based systems, there would be minimal paperwork, which will lead to fewer human mistakes. As paperwork can sometimes get neglected, it can cost your business a hefty capital to pay.
You can easily search and store your digital documents. These documents are quicker to fetch, and with each document staying online, there is no chance for deletion either.
Conclusion –
Every organization wants to top their expertise. Enterprise Asset Management software fulfills this objective. It has an intrinsic ability to boost the business and operate the assets effectively.
However, as the specifications and requirements of organizations differ, the ideal situation is to install the EAM system on a foundation of intuition and intelligence.
EAM software helps organizations cut costs and strengthen performance. With EAM software, the company witnesses an enhanced profit figure and a more robust bottom line.
Also Read – Why Businesses Should Invest in Learning Management Software?