EarthLink's No Data Cap Policy Appears Here To Stay
EarthLink's No Data Cap Policy Appears Here To Stay –
Since the onset of the coronavirus pandemic, the world has gone through drastic changes as we begin to navigate these new waters together. Businesses all over the globe have failed, the economy has struggled, and individuals and families are trying hard to make ends meet after losing employment and having to learn how to homeschool their children.
Businesses like EarthLink are therefore some of the reasons why internet customers are keeping the faith. Since the beginning, EarthLink has dedicated itself to providing quality internet services for affordable rates without the pressure of data caps. Now, as internet usage across the country surges with more and more people working from home and homeschooling kids, EarthLink has made it clear that their services are still available and still come without restrictive data allowances.
Plus, with most high speed internet plans offering speeds up to 1000 Mbps, it's no wonder that this provider is an obvious choice for many families.
EarthLink CEO Glenn Goad has said as of August 2020, Our HyperLink consumer internet service has no data caps. That's especially important as the COVID-19 outbreak continues and makes uninterrupted and unlimited internet access critical for our customers. We are committed to maintaining a strong, reliable network with no data caps to ensure our customers always have the access they need.
Also Read – Top 6 Reasons To Take Team Building Activities Like Breakout
EarthLink Doling Out Honest Rates and The Promise Of No Throttling –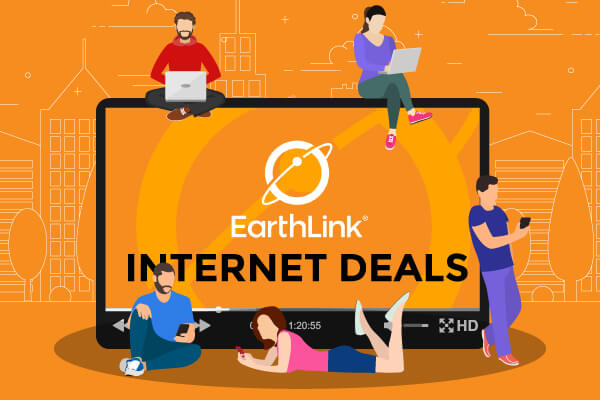 Unlike other providers, EarthLink prides itself on not sucking in customers with teaser into rates that devolve into a fortune of a bill a few months into service. Instead, there are simple plans customizable to the unique needs of every customer and honest rates that won't drastically increase at the drop of a hat.
The promise of no data caps that they are following through on even throughout a pandemic is astounding, and impressive when compared to providers like Spectrum Charter who are trying to break the regulations of their merger by requesting that the FCC allow them to put data limits into place two years earlier than the original agreement states.
Rather, EarthLink Internet never charges customers for surpassing an arbitrary data limit, and they also don't participate in the act of throttling, which means to intentionally slow the speeds of customers in order to increase the bandwidth for other customers while also giving people an incentive to move up to a higher internet package.
Why EarthLink Is a Great Choice For Internet Customers?
Customers have begun to take note of EarthLink's continuous commitment to not imposing data limits on internet packages. Especially in a pandemic, enforcing data caps is an almost cruel act, as there are so many families currently struggling. Adding on even more pressure in the form of a data cap would make it difficult for parents to continue working from home and children to continue learning from home.
EarthLink certainly has the right idea with their service plans, and there are even more perks and reasons to love this provider.
For example, EarthLink has a high customer service rating for providing top-notch services to customers in need. And, for a low cost, EarthLink even provides a number of online privacy plans that help keep you and your computer safe online. The plans start as low as $7.95 a month and utilize Norton Security to protect your computer from malware, viruses, hackers, and other malicious entities.
EarthLink even offers email services: with Premium Email, customers can activate up to 8 email addresses, 10 anonymous addresses, and even automatic virus and spam protection software thrown into it.
With everything EarthLink has to offer in addition to its promise of no data caps, throttling, or teaser rates, it might just be worth it to take a look at what they have to show for themselves.
Also Read – Why You Should Bring Your Ecommerce Business Online?