Your Comprehensive Guide To Forming a WFOE in China
Your Comprehensive Guide To Forming a WFOE in China –
China is one of the emerging markets and it offers numerous business opportunities for investors. It is this huge potential that has made it a magnet for top brands in different niches, including pharmaceuticals and electronics. The best business formation preferred by foreigners is the wholly foreign-owned enterprises (WFOE).
Unlike a joint venture (JV) that comes with serious limitations, such as working with a Chinese partner who has controlling shares, you get to enjoy 100% shareholding in a WFOE. This post is a comprehensive guide to forming and owning a WFOE in China.
Also Read – What Is Facility Maintenance And How To Get A Job In This Vertical?
What Ares can You Target with a WFOE?
A WFOE takes the form of a limited liability company, which implies that it is separate legal entities, and limits your liability only to the contributed share capital. With a WFOE, you can work on all types of industries open to foreign investment, such as manufacturing. Indeed, most manufacturing companies in China are WFOEs.  You can also do business in the following niches:  
Import & export business.
Food and beverage.
Wholesale and retail trade.
When running a WFOE, you are able to compete well with other domestic businesses. So, take your time to study the targeted market and design products that will help you capture a bigger market share. Remember to also comply with all the set regulations.
How to Setup a WFOE in China?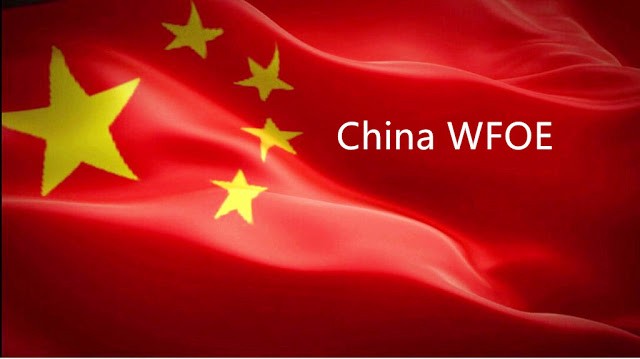 Now that you know the industries to target with a WFOE, the next question might be, "How do you incorporate it?"
To register a WFOE in China, you need the company's name, at least one director, and board of directors. Note that a foreigner can also be a director.  You will also be required to prepare the articles of association, list of controlling partners, and physical address, which must be proven using a copy of the lease of contract.  Other requirements include business scope and declared minimum share capital for the business.
Once you have the required documents, the process of registration is rigorous and involves approval in a number of offices such as the People's Republic of China Ministry of Commerce incorporation, the China National Development and Reform Commission, and the State Administration of Foreign Exchange.
Even after getting the operating license, a number of post-license procedures will still be required. These include:
Registering with your local public security bureau.
Opening a bank account for the company.
Create a company stamp.
Apply for import & export license, if applicable.
Use an Agency to Help You with Company Registration –
To make the process simpler, you should consider working with an agency. Agencies are made of experts who can help you to prepare the documents professionally and complete the process faster. This implies that you can continue with market research or searching for additional capital as experts follow with the registration process.
If you are planning to incorporate a company in China, a WFOE is the best business formation. To get it right, the best method is working with an agency of experts because, in addition to helping with company registration, the professionals can also assist you to draw the right strategies for success.
Also Read – What Are Top 10 Ways to Automate Your Online Business?