Top 10 Tips For Maximizing Social Media Engagement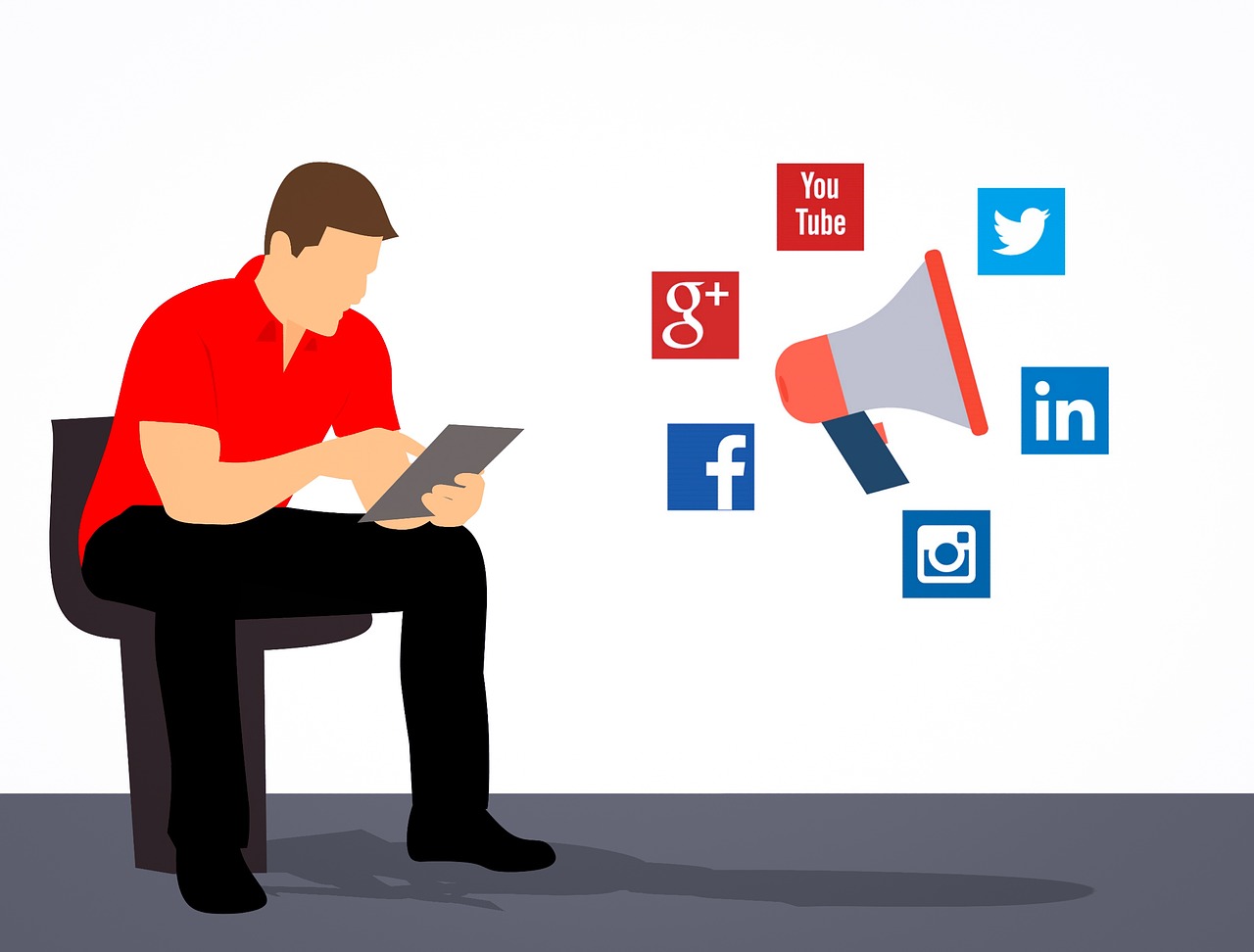 Top 10 Tips For Maximizing Social Media Engagement –
Before the advent of social media, no one knew it would transform the world of marketing in the near future. Platforms that were initially meant for digital socialization have grown into a powerful marketing and branding tools, giving startups and businesses a chance to show the world who they are.
The influence of social media is undoubtedly huge, and it is now deep-rooted in our daily lifestyle choices as well. Whether we are making travel plans or buying anything, social media shapes our preferences. If we have a query regarding any matter, we post it on Facebook groups to get an answer. Moreover, we scroll our Instagram and Twitter feeds to stay updated on issues of interest.
Also Read – Top 10 Social Media Tips For Your Business in 2020
Statista reveals that an average person spends almost three hours daily on social media.
In short, social media is playing a pivotal role in our lives! We just can't avoid it.
Brands these days are taking advantage of the massive impact of social media on people. It acts as a bridge to connect their ideal clients to them in a meaningful way. Today, brands not only want buyers but are looking for loyal customers who stay with them for long. They use strategies on social media to retarget a retainer customer alongside attracting new ones.
According to Buffer's survey, in 2019, almost 73% of marketers believed that social media proved to be very useful for their businesses. However, all efforts may go down the drain if your audience doesn't engage on your social media handles.
How To Increase Engagement On Social Media?
Let me show you top 10 tips for maximizing social media engagement to yield fruitful results for your brand.
1. Know your target audience –
Applying strategies before you know your audience may remain useless. On the contrary, if you know about them well, it will help you decide various things such as on which platforms you need to be active when to post, what to post, and how should your brand voice be.
For instance, if you are selling a hair dye for men, your target would be middle-aged men who need DIY solutions for their grooming. Once you are sure about the type of audience you are catering to, crafting compelling content will be easier. Helping them with their problems will make you stand out as a brand worth following.
2. Increase organic following –
We will be lying if we say that social media success is not by any means related to numbers. A large following is, in fact, the first thing that helps you appear worthwhile in front of a new audience. They will be intrigued to scroll your feed to know why people follow you.
However, what we are looking at here is the quantity with quality, which means an organic following. Buying fake followers will do more harm than good as you won't be able to engage followers this way.
The key to attract followers is a unique brand voice and powerful content. Several companies have made a mark with their content on social media and garnered a massive following even before their product launch. This fact shows the importance of social media for startups. With abundant followers, they can get a wider reach and, consequently, speedy growth.
3. Use social media insights for your benefit –
Platforms like Facebook, YouTube, Twitter, Instagram, and Pinterest show insights explaining the analytics about the posts. It shows you which post of your performed the best, how your followers are growing, and which time is suitable for posting.
These analytics are a great management tool to help you craft a social media feed calendar to get the desired results. Using the metrics shown by these insights, you can decide what kind of posts will help your platform grow and how you can schedule your posts around the time when your audience is active.
Smart Insights statistics show that 3 pm on Wednesday is the best time to post on Instagram and 11 am to 2 pm on Wednesdays is best for Facebook posting.
4. Post shareworthy content –
People use social media for entertainment and sharing what they like. Make their scrolling worthy by posting content that they can't resist but share. Shareworthy content is your key to a higher level of engagement.
Create a social media profile that provides value to the audience rather than a mere storefront. Your Instagram and Facebook feed is not to be mistaken for an eCommerce store. It will impact your ability to converse with the audience.
Look for the pain points of your audience and provide them with solutions. Show why you are an expert in your niche by giving advice that no other brand gives. You can also explore unique content options in the form of visuals like infographics, animated Gifs, and 3D images to fascinate the viewers.
You can also use storytelling to tug the strings of your reader's heart. Post stories regarding how your brand shaped up, about one of your customers, or even an exciting happening that may bring a smile to your audience's face. Remember that when it comes to letting your audience get involved, there is no doubt in the fact that humor can increase engagement. Use your wit to attract the audience in an inoffensive way.
5. SEO optimized content –
Author Liana Evans, who is a social media marketing instructor, enforces how important it is to optimize your posts. "Content doesn't win; optimized content wins," she says.
Steer your efforts towards finding the right keywords and hashtags before you post. Use all the other content optimization strategies like better readability and LSI keywords. Adding trending keywords and hashtags will attract the target audience through a wider reach. Moreover, the target audience is more likely to comment and share your post.
6. Run contests and giveaways –
Contests on social media are all the rage these days as they benefit both the businesses and the customers alike. Besides winning valuable gifts, people have fun participating in these contests. Run a competition that is not very complicated or difficult. Fairly announce the winners to build trust among the audience. Ask the winners to review the products or services of your company that they win as a prize.
You can also announce giveaways and encourage the followers to share your contest post and make sure their friends follow you. Announce attractive prizes so that more people will be compelled to participate.
7. Ask questions/polls/quizzes –
An interesting way to garner meaningful engagement is by asking questions and conducting polls. You can use this form of content on the feed posts as well as interactive stories on Instagram. Polls are considered one of the best ways to keep your customers engaged.
Brands use hashtags like #wouldyourather and #thisorthat for these kinds of interactive posts. It helps them with better engagement and gives a more in-depth insight into their customers' preferences.
8. Repost follower's content –
User-generated content is, by far, one of the best ways to achieve an increase in audience engagement. Reposting a follower's content makes them feel special. They take pride in the fact that the brand itself has mentioned them and shared their post on a big platform.
The reposting strategy may invoke a new audience's interest as well, who will try to get mentioned by posting similar content.
9. Show quick response to an engaging customer –
Whenever a customer tries to engage with your brand on social media, he expects a prompt response. This is regardless of the fact whether he is complaining, praising, or asking a simple question.
Mostly, brands disappear into thin air after posting. This mistake leads to breaking trust and building frustration in a customer looking for a reply. And believe me, a frustrated customer is the last thing you want for your brand's reputation.
Showing a quick response to the customer will make them feel that there are humans behind this brand who care. It will also leave a good impression on other audiences.
10. The power of video content –
Do you know? According to HubSpot, almost 64% of people buy products after watching videos online.
This statistic is enough to get you started with video content on social media. People love watching exciting videos and are intrigued enough to make a decision after watching them. You can use various video content types like explainer videos about your services and products, celebrity reviews, and well-crafted advertisements.
You can also make a collaboration with influencers who will make videos using your product and showing its benefits. All these videos will boost customer engagement and skyrocket sales as a result.
Conclusion –
An increase in engagement on your social media directly translates into the growth of your business. You should carefully craft a strategy to attract and hook your audience by showing them what they want. The tips mentioned in this blog will ensure that your customers stay with you with their own will.
Implementing these tips will give your brand a boost due to the increased engagement of followers. Just make sure you have a consistent posting schedule and representatives ready to respond to the customers round the clock.
Author Bio –
Mary Warner is an enthusiast blogger. Her compelling research and communication capabilities exchange offerings that have value for the reader. Her passion for writing has been an ever-evolving affair. She loves to share her views related to latest trends in marketing, technology, ecommerce, and the like.
Also Read – Which Social Media Marketing Platform Gets Highest Customer Responses?