How To Increase Audience Engagement For Your Brand Using TikTok?
How To Increase Audience Engagement For Your Brand Using TikTok?
TikTok is a video-sharing platform filled with entertaining and engaging content. Usually, TikTok allows each user to share videos for 15 to 60 seconds on any topic. The popularity of the TikTok application grows continuously from the date of launch. TikTok has a simplified content creation option and provides an excellent opportunity to go viral worldwide.
Many people, including brands and businesses, explore their creativity by publishing fun and entertaining content to engage their audiences. Now, the world is full of interest, and one can gain popularity if they show their presence on social media. So, brands took this way to increase engagement rate with massive audiences.
Since the competition on TikTok grows higher, implement the right marketing plan with the below guide to create audience engagement.
Also Read – TikTok Advertising: Ultimate Guide to Advertising On TikTok
Why Is TikTok Good For Brands?
TikTok gained popularity among 800 million active users and became the most downloaded application for iOS in 2018. People using TikTok spend an average of 52 minutes where the engagement rate is tremendous on this application. TikTok's engagement becomes close to other popular social media sites like Facebook, Instagram, and Snapchat. 
What does a business need on social networks? First and foremost is the engagement rate, and an excellent way to achieve it is by using TikTok. The most active audiences on TikTok are young people who show interest in consuming catchy, attractive, and engaging videos. Because of the involvement of millennials, most brands plan to use TikTok to gain potential reach for their business. 
Top 6 steps Unbelievable Tips on How To Increase Audience Engagement For Your Brand Using TikTok –
TikTok has grown as an energetic platform with daily active users of 20.33 million. It becomes easy for brands to create engagement.
In this article, let us see some incredible tips to create audience engagement for your business. 
Come! Let's get started!
1. Turn Your Focus On For You Page –
The For You page on TikTok is like the newsfeed where you can spot trending videos and soundtrack. The TikTok algorithm displays endless videos on the FYP according to your interest and intends you to scroll down without skipping. The For You page appears once you open your application. The interesting fact about the FYP is, you get videos according to your previous watch and interest without following anyone.
The FYP carries bags of engagement with the creator's exciting videos. Do you want to display your video on FYP? Follow the simple strategy. Post your content relating to the trending topic on the FYP and catch the eyeballs of your target audiences. When your content is high-quality, it grabs more people's attention and increases the engagement rate. The TikTok algorithm automatically takes your video to the FYP to make you popular with high engagement.
2. Incorporate Trending Hashtags –
Though hashtags emerged from Twitter in 2017, their popularity reached everywhere on social media sites. Hashtag plays a significant role in showing your content to different audiences globally. The hashtag usage improves your content visibility and lets you get TikTok video views from your target audiences. All you need to do is stuff relevant hashtags suitable for your content to stay back your audiences on the video.
Benefits of using hashtags for brands:
Identify your competitors by searching keywords related to your niche

Get a large fan base with your quality content

Turn up your content reach to global audiences

Improve your brand reach and visibility
However, TikTok provides space to use 21 hashtags for each content. But stuffing four to five hashtags works better to reach new audiences. Use hashtags and get high engagement from different followers.
3. Post Regular And Consistent Content –
The visibility of your content increases if your post appears consistently. When a TikTok user finds your content attractive, they will directly land on your profile to see your daily activities. If your content is consistent with high quality and describes your brand nature, they will follow you definitely to know the future updates. Consistent posting doesn't mean that you can deliver any content. Deliver each post with high-quality content relevant to your business. 
People get your brand presence only by watching your TikTok page. Experts recommend posting content at least once per day. Suppose you are not a great creator, no worries. Deliver high-quality content twice per week. Remember that your content reaches audiences only when you post according to your audience's active time. 
Use the Pro account to track the performance or find the below best time to leave your content daily:
6 AM to 10 PM and

7 PM to 11 PM
4. Respond To Your Audience's Comments –
The comments section is the perfect place to increase your audience's engagement on TikTok. Use your creativity to respond to the audience's comments and get their attention towards your brand. For example, if a user asks a question about your brand, you can show your brand's features through a video with actual content. 
Create more engaging content and encourage your audiences to interact with you for further information. Appreciate their participation with exciting and original content to get a loyal community for your brand.
Try out the following features to comment:
Tap into the comments section of any of your videos and reply to audiences you wish.

Head into the red video camera on your left

It takes you to the screen where you can record and upload your reply through a video or text.

After finishing your video, move it to the screen for your viewer's view.
5. Share User-Generated Content –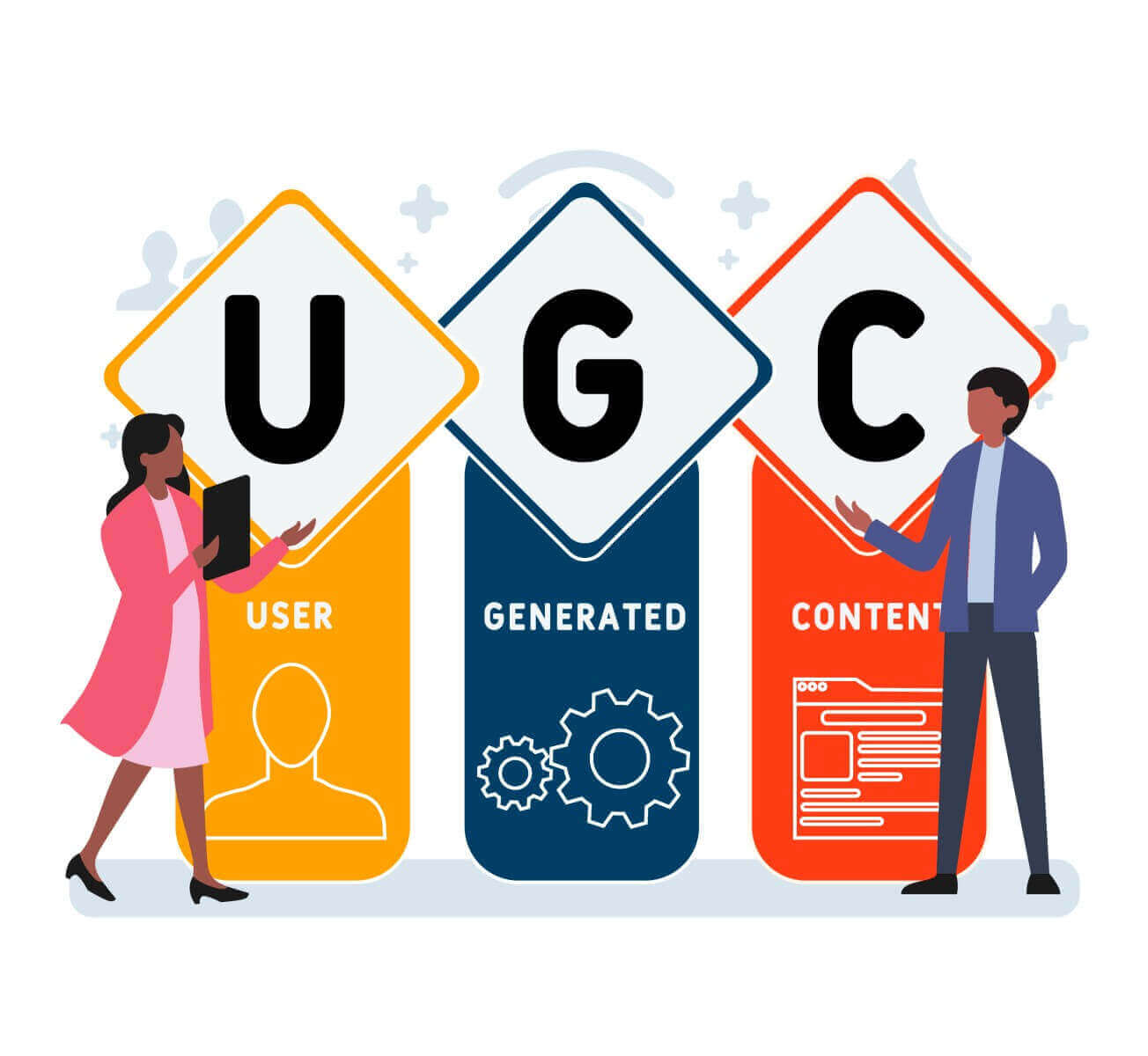 Brands need to plan their quality content to get the best ROI. Usually, TikTok is filled with fun, entertaining, and casual content where the creativity is enormous. People believe in the customer's words more than your words. Better tap into the user-generated content for building strong trust. If you don't have creators, encourage your potential customers to create positive content about your brand and post the same content without editing on your page to grab the attention of target audiences.
Gain loyal customers and get UGC content by following the below points to get an emotional connection:
Stay active on this platform and maintain your online presence with your actions on the audience's content.

Share looping videos to create curiosity.

Address the importance of engagement through your content.

Bring out the light-hearted side of your brand and relate your audience's interest in it.

Provide a Demo video of your product usage and the benefits after purchasing it.
The user-generated content provides a great way to increase your sales conversion by generating potential leads.
6. Cross-Promote Your TikTok Content –
The simple and exciting way to get massive engagement for your brand is by cross-promoting your TikTok content on other social media sites. Facebook, Instagram, and Pinterest have an equal engagement rate compared with TikTok. You can't be sure that all your followers on other sites are audiences on TikTok. So, publish your TikTok videos on other sites to increase your brand popularity. This method not only drives engagement but will help to improve your content performance.
Cross-promotion saves time, and you no need to edit your TikTok videos. Since the video limit of TikTok videos is 15 seconds, the size is acceptable on all sites. Instead of asking your other audiences to watch or follow your TikTok account, create an interesting TikTok video for cross-promotion and automatically attract their eyeballs towards TikTok.
Conclusion –
TikTok keeps on updating with exciting features to grow brands with effective marketing strategies. Invest all your effort on TikTok to bring a high-quality, attractive, and entertaining video to the audience's engagement towards your brand.
I hope the above article gave valuable tips to gain engagement for your business. Enhance your creativity on TikTok and land on success!
Author Bio –
Anne Joseph is a passionate social media writer and working at Bouxtie. She has strong strategy skills in developing and managing social media campaigns. She loves to make new connections and enjoy the opportunity to work with social media influencers. Start following her on Twitter.com.
Also Read – What is TikTok? What Are Top Features Of TikTok You Need To Know?