TikTok Advertising: Ultimate Guide to Advertising On TikTok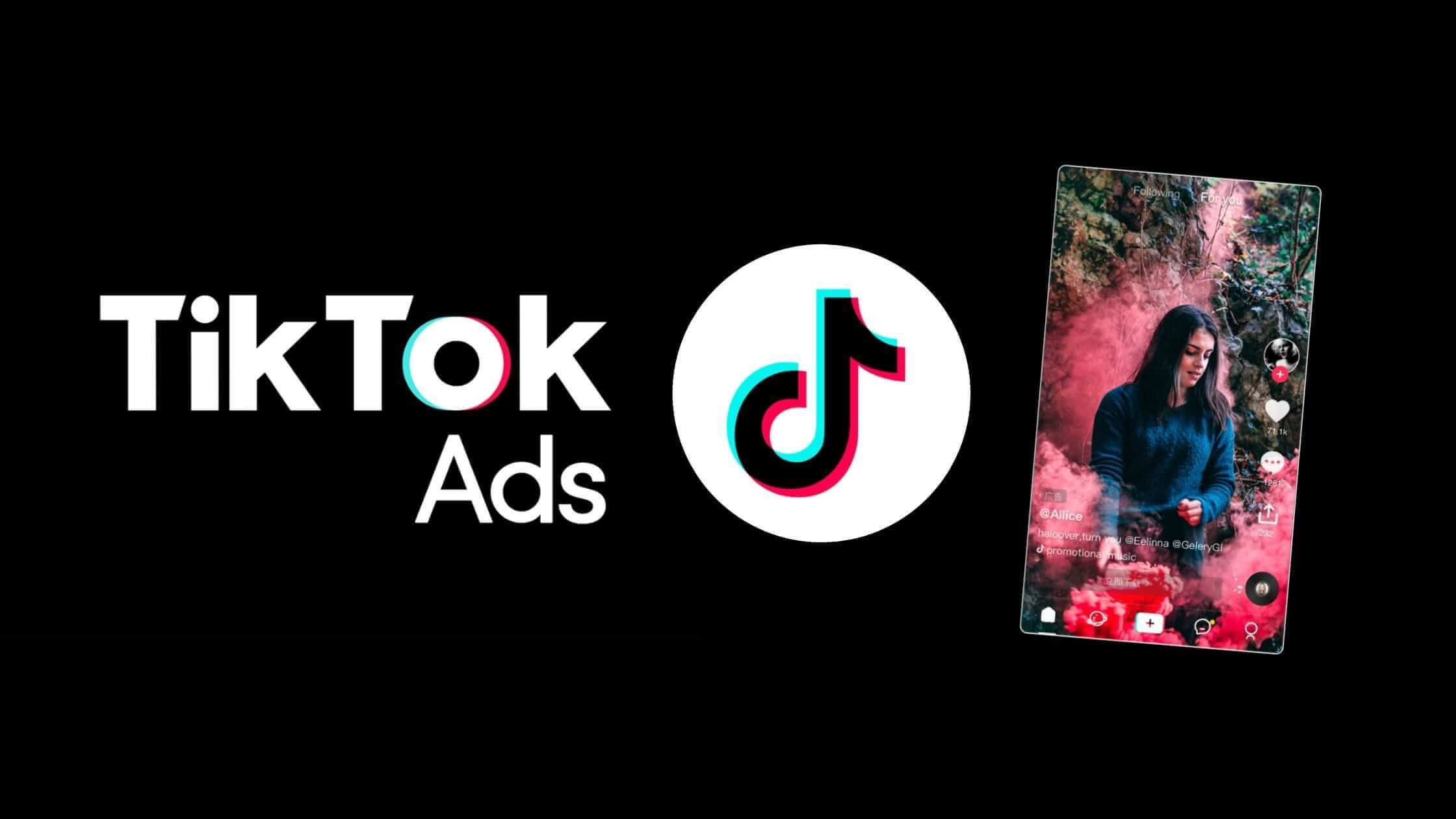 TikTok Advertising: Ultimate Guide to Advertising On TikTok –
TikTok is the leading platform for producing a great deal of profit. Influencers emerged in all top social media like Instagram, Snapchat, and started to earn their income. At the same time, TikTok's money-making platform has been slowing down.
TikTok followers are becoming more expensive; mostly, they are from young age group people. Due to its broad audience worldwide, many business owners are showing their interest in beginning their markets on TikTok for their promotional activities.
In 2019 TikTok introduced ads for business; it can reach a large number of people. And it helps to gain the customer base and authenticity of your business. It is a perfect place for E-commerce retailers to sell their products, increase traffic to their websites. It offers chances to new people, starters, entrepreneurs to use social media marketing via TikTok.
Also Read – What is TikTok? What Are Top Features Of TikTok You Need To Know?
TikTok –
TikTok is developed by bytedance; it is a video- sharing application. You can create a short video, at first, that starts as lip-syncing to favorite music, dialogues. Most skilled users put their original idea in their video; then, it is turned into practice by many users. These persons can develop any of the videos like creating funny, entertaining videos to cooking, makeup, or educating videos.
It depends on the user's necessity and interest. You can create different, innovative content topics, like giving reviews about your favorite products. TikTok videos are mostly from 15 to 60 seconds. There are lots of features, and tools like buy TikTok views to construct more engaging audiences to your content. 
TikTok's users are rapidly expanding, and 60% of users are under the age of 30. In the US, 60% of TikTok users are between 16-24 age. In TikTok, compared to females (44%), there are more men with (55%). Looking at all those details, business owners, marketers are willing to advertise their products, brand on TikTok. Because it's the right spot for those, who target the younger generation for their business. You can generate a fair amount of money on this platform.
Types Of TikTok Advertising Options –
To promote your brands, TikTok provides many mobile marketing techniques to accomplish its brand's reach.
To have an upright position, the marketers should go via TikTok advertising to start their promotion through apps. This is not good for advertisers to spend their time serving self-promoting ads. But still, it's the current option on TikTok. Soon it will grow and enhance its way.
Biddable Ads –
In biddable ads, you have only one way is the in-feed video ads that are included in the audience's video area. This method allows the ads without any hassle. And not as a negative effect like other ad formats. Besides, it produces some level of conformity.
Now, three models can be used for advertisers 
CPC (cost per clicks)

CPM(cost per 1000 impressions)

CPV(cost per views- 6 seconds )
If you want to focus on your target audience based on their demographics, then the options are offered,
Age

Gender

Location

Device Type

Interest 
Marketers can create their own targeting list. Moreover, TikTok said its goal is to target the ads based on behavioral components and add other sets of demographics.
TikTok motivates the influencers to spend their money to collect valuable data to get the desired results.
Brand Takeover –
Brand takeover ads uppermost at the top position as soon as the audience enters into the TikTok. So it's confirmed that it will reach the targeted audience. A single advertiser per day controls it. At the same time, this type of ad has more blocks to enter. It is costlier than biddable ads.
Try Hashtags Challenge –
Today, challenges are playing a big role in all social media, On TikTok too. With the help of the TikTok challenge, business owners will be associated with the TikTok advertisers team. They will create specific hashtags challenges that motivate or influence the people to participate in those particular hashtags. People will start to develop relevant or similar videos under the hashtags challenges, soon that will get famous along with the content. The hashtag challenge method uplift views, which help raise audience engagement and gain their attention.
User-generated content gets benefited by this type of ad. It grabs the TikTok community to create and share lots of videos. While brands will get associated with TikTok advertisers as a representative, it helps to drag the event's length. Moreover, TikTok's newer hashtags challenges plus are well used by E-commerce retailers. This type of ad allows the audience to browse directly and purchase directly under a sponsored challenge. 
Brand Filters And License –
TikTok provides branded filters and licenses, which are similar to Instagram and Snapchat.
Using these features, businesses can design their face filters, 3D objects, and much more interactive and funny elements. 
These features are used by app users, which helps to create brand awareness engagingly and interactively.
Shoppable TikTok Videos –
Shoppable TikTok videos are not under business ads; it's testing for influencers. Like shoppable Instagram posts, video brands can add URLs to their TikTok ads videos to bring traffic to the corresponding e-commerce product page or landing page.
Most importantly, it looks more genuine for business, but there is no official guarantee. It is more available to use.
How To Begin TikTok Advertising ?
Create An Account For TikTok Ads 
First, open the TikTok, you will be TikTok ads homepage, click that and create an account.
Marketers should follow the TikTok advertising representative, retailers; merchants must fill the business details form. Once you submit the page, the TikTok advertisers team will review and then set up your account. This process will take up to 48 hours.
Start TikTok Advertising Campaign –
Go to the TikTok ad dashboard, select the option campaign tab from the top page, and click the "create" option.
On the create page, you will four campaign goals, select your choice,
Traffic

Conversation

App install
Pick Your Placement And Targeting –
In this place, sellers will build their campaign ad group and pick their wanted placements and targeting.
In TikTok ads, advertisers can start their campaigns outside the app like buzz videos, New republic, other apps, which are also owned by TikTok. Additionally, retailers can grab their automatic placements. TikTok will enable us to decide where to display your ads. 
Once you choose your wanted placements, go through the instructions to fill the form to provide necessary information for campaigns like URLs, images, and display names. Sellers can provide 20 keywords to connect with their products to reach the focused audience.
After that, advisers will set your targeting, most important parameters like age, gender, location, interest, device type. Along with sellers can send the list of targeting if they wish. You can send CSV, TXT, ZIP types of files.
Choose Your Budgets, Timings, And Objectives –
Here, advertisers will help to choose their budgets, timings, and objectives.
In the budget and scheduling option, advertisers will select their budgets under two option groups; advertisers can use "daily budgets" or "total budgets." The minimum account for daily options is $20 per day.
Next, sellers can decide the timing for their ads. TikTok advertising offers dayparting options in this part; advertisers can run their ads at a particular time and particular day or week. It helps to enhance your results.
Sellers can choose their desired goals; here are the option for them,
Impressions 

Clicks 

Conversion 
For impressions, sellers can be charged to CPM.
Design Your TikTok Ads –
You can create your TikTok ads with an effortless process. Ads can be made in horizontal, vertical, or square videos or images. 
Additionally, via the TikTok video creation kit, advertisers get the benefits of videos and images. Using these templates, advertisers can design their ads. And advertisers are provided with TikTok 300 free background music.
Along with this, advertisers can use automated creative optimization tools at the ad group level. Using automated creative optimization, you can upload ten images, videos, five ad text with one call-to-action. Once advertisers upload, the TikTok system will blend advertisers' creative assets into multiple ads. TikTok system will keep on analyzing, monitoring, enhancing your ads campaign to track the optimal blend of creatives and displaying the excellent mix of creatives for the focused audience.
Advertisers can also get benefited from TikTok's landing page to video tool. It helps to catch the high-quality pictures from the specific landing page URLs provided by the advertisers. And link with background music to design the ads.
Enhance TikTok Ads –
While creating ads, make sure advertisers are using high-quality pictures in the ads. It helps to consume the audience's screen and also get good impressions from them. TikTok allows only 80 characters for description as for ad copy, TikTok importantly controls the space. It shows your ads must be short and informative. Advertisers must include proper call-to-action, focused on the appropriate landing page.
Finally, all advertisers must-try creative ideas, different targeting options, promotional methods to enhance their ads, reach the goals, and get the audience's attention.
Conclusion –
TikTok holds 500 million active users, using TikTok ads, many e-commerce sites, and retailers' benefit. It helps to reach the target audience and to expand the sales rate. Many business owners are gained through TikTok.
Also Read – Is It Worth Buying Instagram Likes? You Should Buy OR Not?