Top 10 Online Survey Tools for Your Business in 2021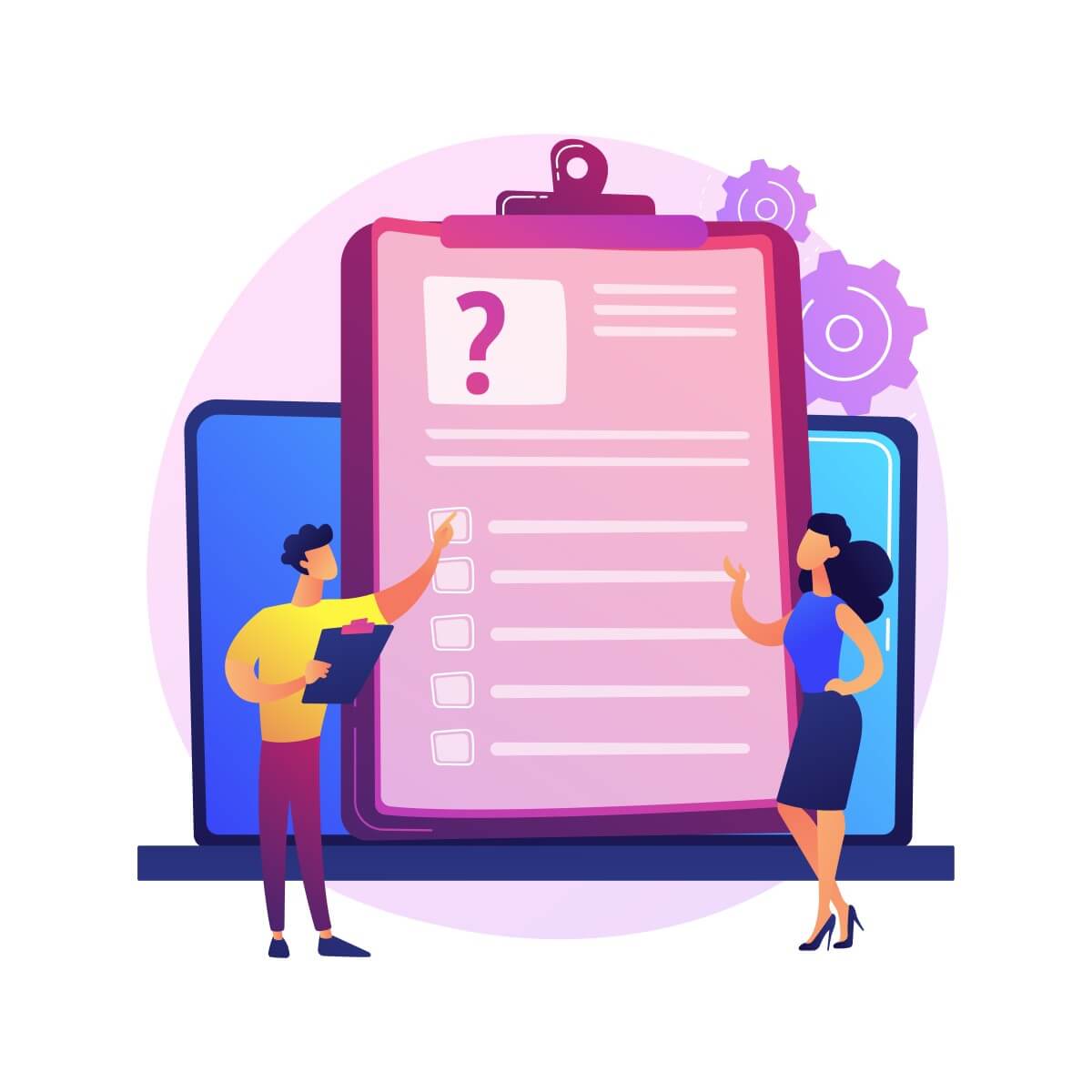 Top 10 Online Survey Tools for Your Business in 2021 –
Your search for the best survey tools for your business ends here. Find the efficient tools amongst this list of survey platforms. 
Online business meets and online classes have become the new normal for most individuals today. So, a powerful online survey software is the thing you need to make online communication smooth. The online survey platforms help you to create forms and polls easily without complex codes and procedures. You can also get creative ideas for surveys through these platforms. 
Also Read – 7 Ways To Identify The Right Target Audience For Your Brand
Check out the Top 10 Online Survey Tools for Your Business in 2021 as below:
1. Zonka Feedback – Create and customize stunning surveys and feedback forms and take feedback on multiple channels – Kiosks, iPads, Android Tablets, Smartphones, Emails, SMS, Website, QR Code and more. Get real-time reports, insightful analytics, instant feedback alerts and take action to close the feedback loop.

Distribute surveys through multiple channels like SMS, email, website, and other online and offline channels.
Offers ready-to-use templates and 40+ question types for various survey types and industries.
Supports survey creation in multiple languages for diverse customers.
Use skip logic to eliminate unnecessary questions from the survey and jump to questions as per respondents' previous responses.
Real-time alerts notify you for all responses and negative feedback to take timey action and close the feedback loop.
Track responses and performance through its advanced reporting capabilities and dashboard.
Measure CX metrics through NPS, CSAT, and CES surveys.
Offers a free trial for 15 days.
Price starts from $29/month. Offers various other plans like professional@$79/month, Growth@$169/month, Enterprise@429/month, and Custom plan.
2. Fynzo survey –
Offers free to use version with limited resources for the users. After the free trial you are free to subscribe to it. 

There is no limit to the number of surveys that you can make and send out to the audience.

Use jump logic to skip questions that are not necessary. Question branching is a great way of saving time.

Supports multiple languages in surveys.

View files like pdf, doc, spreadsheets and more with Fynzo survey.

Price: $17 per month.
3. Google Forms –
Distribute links for surveys and forms through any form of social media, emails or text messages to get responses. 

Categorize the data or responses you collect in a spreadsheet to define and understand better.

You can avoid the chance of multiple responses from one person. Google forms limits the surveys to one response per account.

Score your respondents according to their answers. Respondents can view their as soon as they fill up the form.

Price: It is free to use with every Google account. 
4. Survey Planet –
Use pictures in between questions. You can also use images for introducing and concluding parts of the survey as well. 

Users will find a huge collection templates for different purposes pre made with the subscription package.

The smart survey filtering feature helps you to categorize respondents. You can understand the respondent behavior to classify them. 

Create your own logo of the company to insert it on the survey with the help of White label survey. It removes the logo of the survey platform as well.
 Respondents can add comments to questions in the survey if they want.
5. Survey Monkey –
Find more than one plan for subscription to choose from. You can choose the suitable plan according to the features you require.

Sample questions can help you to formulate surveys easily if you have trouble or want to save more time.

Survey Monkey Genius helps you to rate the success of your surveys as well.

Question branching and skip logic features gives only relevant questions to respondents. 

Price: Starts from $25 per month.
6. Survey Sparrow –
Offline data collection does a lot in ensuring maximum response rates for every survey.

Apart from forms and polls, introduce chat surveys to notch up the interactions while you take surveys.

It allows you to create smaller accounts from the main account. You can manage your employee activities from the main account.

Collect and manage details about all the respondents and store them where you want. 

Price: Starts from $19 per month.
7. Typeform –
Respondents get to answer one question at a time. After answering that can they move on to the next.

Personalize every survey for every respondent with hidden fields. The survey can address the respondent by his name. 

After the audience hits submit, you can automatically direct him to your website or page where you want to. From the website they can move to where they want.

You get about 10,000 surveys per month with every account.

Price: Comes with a free version and starting rate is $35 per month. 
8. Survey Anyplace –
There are a variety of question types to choose from. You can add different types in a single questionnaire. 

Integrate with Google Analytics, Salesforce and spreadsheets to view data that you collect. You can also integrate with webhooks.

You can edit anything like colors, width, text appearance and more. You can also edit the controlling buttons like submit and close. 

The audience can themselves select the language in which they want to view and fill up the survey making it easy for them.

Price: $33 per feature.
9. Sogo Survey –
Sogosurvey Analytics show accurate analysis results with trends, patterns and more.

You can also analyse audience behaviour by studying several surveys for a time or multiple at once.

Audience might not want to give out their identity for security reasons. There is an option to anonymous responses for respondents. 

Provide the participants the option to choose the language of their comfort or preference to get better and more responses from them.

Price: Has a free version and costs $299 for each feature.
10. Zoho Survey –
Prevent any duplication of responses by not allowing multiple responses.

Access to these surveys in Android, ios and desktips devices as well.

Customize every detail of the survey from the colour of the background to the style of the options and buttons to suit the theme of your business.

You can also customize the last page from where respondents will be ending the survey to make it convincing. 

Price: Starts from $20 per month.
Conclusion –
These online survey tools will guide you through your journey of creating flawless surveys that guarantee maximum responses from the audience. Let us know what you think about these top online survey platforms.
Author Bio –
Olivia Jones is a technical writer and a technology enthusiast who is currently associated with Fynzo Surveys. She enjoys researching customer support products like surveys and writes on business feedback needs and strategies. In her spare time, she loves reading and writing on surveys, marketing and major technological advancements.
Also Read – Top 6 Bread and Butter Marketing Strategies for Nonprofits