Best Marketing Tips To Keep Your Customers Engaged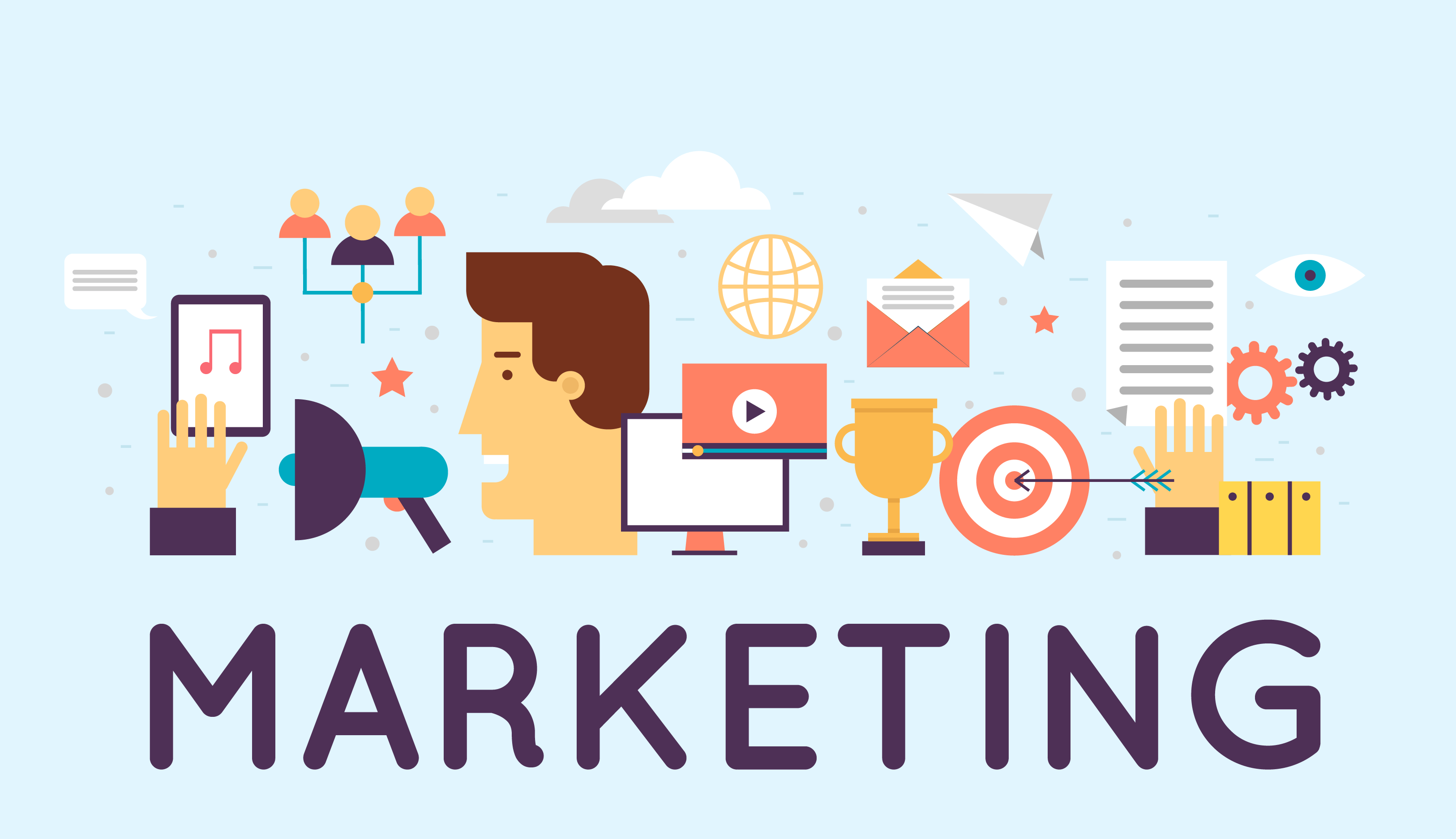 Best Marketing Tips To Keep Your Customers Engaged –
Online Digital Marketing seems to become stronger and stronger every day. This is the most powerful marketing means anyone can imagine when it comes to promoting online (and not only) business.
Digital marketing is a lifebuoy to any type of websites, be that an eCommerce type, a blog, or just another type. This is the most efficient way of promoting a website, no matter what the content or the sphere is.
In fact, online (digital) marketing involves so many types and methods that's hard to count. 
The important point in online marketing is building a clear and detailed marketing strategy in order to succeed at the end of the campaign.
Let's check some effective marketing tips that will be needed in any perfect strategy to keep engaged with your customers.
Also Read – Impact of Coronavirus on Digital Marketing & Ecommerce Industry
Email Marketing –
E-mail marketing is one of the old and proven ways of keeping the connection with your customers/readers. Newsletter emails are kind of a strong bound that constantly remind your customers about you and your business. 
Sending newsletter emails helps you inform your customers about any news on your website. 
You can inform your customers about your new collection, your new blog posts. 
E-mail campaigns are also a good way of attracting customers for more sales, offering various discounts and free shipping on holidays or other special events.
You may have noticed that all the online shops are sending you promotional (and not only) emails on seasonal sales, on Christmas holidays or on Women's day.
This is just an ideal way to call for the customers to visit the online shop and make purchases with special prices and free shipping offers.
The point in e-mail campaigns is to be attractive, stylish and brief enough to interest the customer and not bore with long texts and content. Just a short attractive message that will bring them to your store.
Social Media Marketing –
Social media is the newest and most available sphere for online marketing today.
No one can ignore social media, as it's an inseparable part of everyone's life today. 
Social media is the place for all the magic that can happen to any business. I call it magic, just because the business/website owner doesn't have to spend a penny for the marketing. Media is doing all the job for you. Just a simple post in Facebook or in Instagram, just a simple story and your ad is ready.
It's not surprising that some businesses have been launched and developed exclusively due to the social media. Posting news about sales, about new collection, about special events is so much easier on social media.
The best thing is that you can always be sure that your campaign is seen by the customers in any way. For a simple reason – there's no day for us without checking up our social accounts seeing the news of different pages.
There are real experts in social media marketing, social media managers, who are doing the job much faster and more professionally. But this is an option if you are ready to spare some money to make the process faster. 
It's not a disaster if you don't have that money. You can simply be yourself and handle it on your own. 
One of the main requirements for social marketing is being genuine with your customers (followers). Share your own thoughts. Constantly update the products you offer on your store. Keep updating. Post various content that you think is relevant to your audience, considering the service/product you are offering. 
You'll see how easy can be keeping engaged with your customers just sitting in front of your laptop/smartphone or any other gadget you use for social.
Exit Intent Popup Marketing –
Popup marketing may seem annoying and not trustworthy. Just a simple mention of "popups" is causing irritating emotions among most of customers. But this is a result of an incorrect and inappropriate usage of popups.
Popups, in fact, can be super effective in engaging with customers. The point is to follow some simple rules in the usage in order to connect with the customers and not annoy them.
Exit intent popups are those popup types that are shown when the customer is trying to leave the website. The popup is triggered upon mouse cursor movement mostly. When you navigate to click on the "X" and leave the site, here's when the popup is triggered.
This is your perfect chance to offer something fascinating to stop the customer from leaving and convert them at that very moment.
Offering a discount, free shipping, or some help, is something that can make the user change their mind and hang longer on your website.
In fact, exit intent popups are a perfect way to reduce shopping cart abandonment and increasing the sales on the site. Having an exit intent popup on your eCommerce products page, for example, you can easily reduce the cart abandonment. Remind customers about the items they have on their cart. Offer discounts to convince them to finalize the purchase.
In short, exit intent is kind of a last chance of engaging with a customer just the moment they try to leave your website for good.
Video Tutorials –
Video tutorials are one of the most effective ways of engaging with your customers. This is the best way for sharing details about your business, about how it works or how it can help you in general.
This is a perfect way of teaching something useful to your customers, going step by step with them and showing all the process in action. 
Any product is considered to be better and has more customers if it provides clear and detailed video tutorials for usage.
This may refer to digital products mostly, that's when users need the most help in direction. When it comes to using a software or some plugin, it's better and more effective to provide a video tutorial that will explain all the steps in motion.
Of course, video tutorials are now popular not only in digital sphere, but in all the spheres for all the products. 
There are tons of video tutorials on YouTube and on Instagram recorded by beauty bloggers, showing various tutorials about cosmetics and self-care.
There are very useful video tutorials on cooking as well, which are easy to learn.
It's a fact, that watching something in action is much easier to learn than reading about it.
A great example of such practice shows Backup Guard service, which is providing detailed and interesting video tutorials for the product usage.
Here's one of those videos one may watch to get some info about the product: WordPress Backup And Restore Plugin
So this is why, most of us head to YouTube when we need to watch something to learn.
And this is exactly why you should consider having video tutorials for your business, no matter what it is. It's just an easy way to keep engaged with your customers teaching them all the stuff you offer them.
Conclusion –
These were just a couple of marketing tips that may help you keep engaged with your customers. Just consider them when trying to boost your online business and get more income. Always remember about the preferences and opinion of your customers and you will not lose in no point.
Author Bio –
Ani Harutyunyan is a content writer in Popup Maker company. She has been writing blog posts about digital marketing for about 3 years. She loves travelling, nature and ice-cream.
Also Read – Top 9 Offline Marketing Strategies to Support Your Brand