What Are The Latest Instagram Trends in 2020?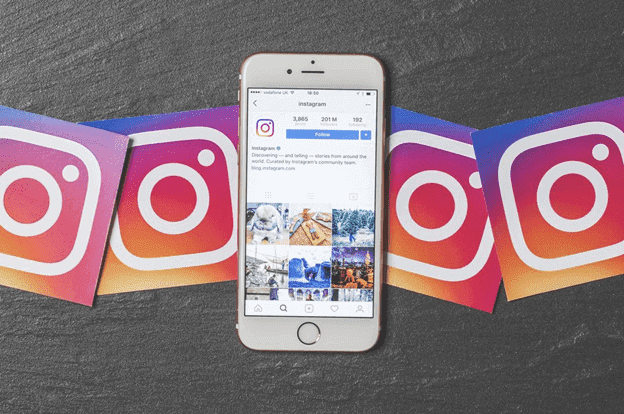 The most interesting aspect of Instagram trends in 2020 is that they can either build or ruin your social marketing methods. Hence, it's crucial for any person attempting to do this to understand the ballgame.
Brands succeeding in keeping pace with the latest Instagram trends in 2020 and know how to use its beta tools and latest features, beating their competitors. They know how important it is to show your followers that you're in sync with the latest things.
With the mounting popularity of channels like TikTok, Instagram is systematically rolling out a pack of new tools, features, and innovations.
To begin with, you'll have fewer posts, but more Instagram stories. It's a recent phenomenon, with over 500 million viewers coming in each day. Stories have become the top nook for individuals to keep a tab on their folks and family.
Simultaneously, Instagram feeds have got into an association with more refined content and systematic discovery. You now need Posts that stay a little more in your memory.
Most of the users generally perceive feed as a strong outlet to get information and discover products and brands they have an interest in. it might be a positive development for brands, but it will be difficult for regular users to craft their content.
Also Read – How to Boost E-commerce Website Sales with Instagram Feeds?
The Latest Additions –
With 200 million-plus Instagrammers checking the explore grid every passing day, you can expect that number to rise in the coming year. The new navigation bar of the feed offers stellar short-cuts to Shop and IGTV. Check how to download instagram video.
From the bar, you can select your niche interests. It could be art, food, travel, or beauty. You can also let yourself loose in an assortment of Stories that Instagram feeds algorithmically into its Explore feed.
For its connoisseurs, Instagram has introduced Sound for its Stories. A recent study revealed that viewers like music and voiceover. Resultantly, 80% of Instagram stories with music or voiceover beat ads. You can easily find beats for sale online.
Instagram stories are now having strategic stickers. Stickers are very popular on Stories, but brands show mixed reactions and results with stickers. However, that's going to change in the coming year.
Brace yourself for interactive and compelling Instagram Stories. Now that stickers have delivered mixed results for instagram businesses and influencers, interactive stickers have emerged.
Poll, questions, slider-emoji stickers, and countdown not only prompts more traffic engagement, but they also make your Stories more compelling. It sticks to your audience.
Concisely, viewers stick around much longer if you have something for them to engage in. You can increase your followers by getting them through Blastup.
Trends for Influencers –
If you follow some influencers and celebrities on Instagram, you can bet your bottom dollar to prompt them with something called filters or presets. One such prominent example is Adobe lightroom, which is a fantastic tool to edit images.
With this incredible software, you can customize your instagram filters, share them, save them, and wait, we're not done yet, even sell those filters!
With these epoch-making trends of doing business with filters, you can also make your feed look like your favorite influencer's.
2019 saw influencers of all sizes and niches selling more than their own, customized filters and presets. It will continue to 2020 in a bigger way.
You have media kits, new templates, customizable rate forms and cards, and E-books. You have endless resources when it's about selling stuff that influencers do.
The new year will see a bigger and better version of Nano influencers expanding their market. Their hay days continue as smaller influencers, those with followers below 5,000 can have high rates of engagement. They have a deeper and sustainable connection with viewers.
You have big companies like Kylie Cosmetics working with them. You need to know that the audience perceives nano influencers as more genuine and authentic.
Some Gripping Animations –
Instagram stories are generally fast, fun, and usually less polished and glittering than common Instagram posts. One of the biggest trends on stories is to step up your design game and create brilliant animated videos.
It's an excellent strategy for brands and businesses. Creating animations for your Stories are an ideal way to grab the attention of your audience and prevent them from swiping past your content.
While a lot of users tend to scroll past other things to watch Stories, they are much more likely to put a halt and watch a captivating, moving animation catching their eye.
The best part is you don't need a costly camera team or design crew to create and curate animated Stories. They are sure to wow your viewers.
In fact, there are numerous applications for Instagram Stories. These things make it easier than ever to infuse animation to your Stories in some clicks.
Life Lapse is a prominent example. It helps you create top-class stop motion videos from your mobile device.
The app is also full of editing tools, which include a variety of filters, speeds, and stock sounds or music, and an effective interval timer to provide the right timing of your video.
The Brand Modality –
Branded Instagram stories also enable viewers to learn about topics pertaining to your industry. With the rising prominence of video and instagram marketing, visual storytellers can avail the same benefits.
LEGO is one of those brands utilizing Stories. Their brand-building content and commercials might be more children-specific, it's an approach now is to target older audiences that can buy the product.
LEGO's account mainly showcases works of art. These appeals to both young and old audiences.
NASA is another famous name that leverages breathtaking space imagery, snaps of cool gizmos and gadgets they implement, and interesting and intriguing space discovery news to craft Stories speaking to science lovers.
One day, you might see a Story about another planet and quick and fast historical fun facts, and polls pertaining to space travel.
You can easily comprehend NASA's style, which is surprisingly plain and casual.
America's test kitchen is a video blog and website that produces recipe content. Like NASA, it doesn't experiment much with its Instagram stories. While many of its video content on other platforms show the art of making a recipe, the renowned brand creates behind-the-scenes kitchen shots and videos of ingredients to amplify audience interest.
Author's Bio –
Pete Campbell is a social media manager and has immense knowledge about email marketing and Instagram promotion. He delights his clients at Blastup by helping them buy real Instagram likes. He loves to travel, write and play baseball.
Also Read – 9 Best Tips To Promote your Business through Facebook Marketing