What is NB-IoT? Practical Tips to unlock NB-IoT Business Potential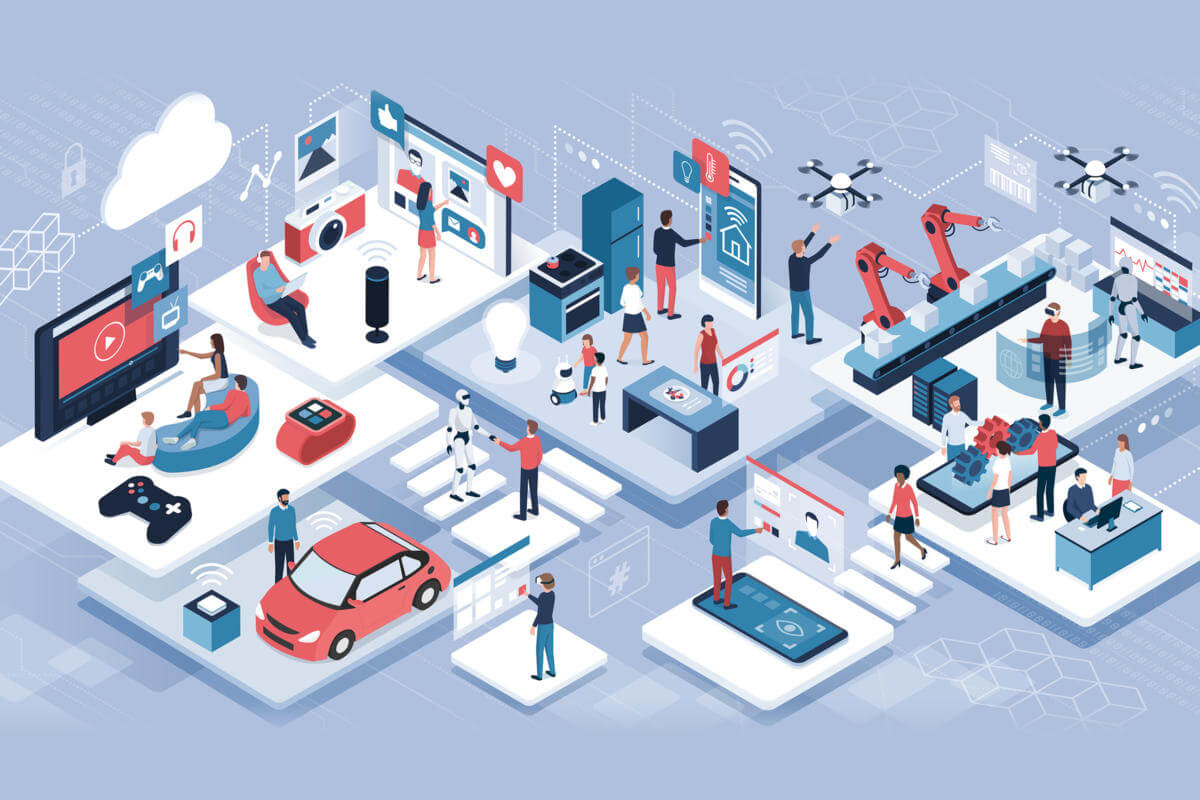 What is NB-IoT?
NB-IoT stands for NarrowBand Internet of Things. It is a physical connection that uses a radio network for Wireless cellular communication. With the help of this technology, the devices having low complexity get high volume in the environments where radio networking becomes a challenge while with the usage of technologies like Bluetooth and Wifi, the transmission of mini data packets takes place. The penetration of radio signal underground or deep buildings are a few instances in this regard. In this article, we are going to learn how NB-IoT can be resourceful in business. We will learn about the mechanisms using which one can unlock the commercial potential of NB-IoT.
A protocol standards organization called The 3rd Partnership Project 3GPP has standardized NB-IoT. The technology enables utterly low complexity devices with extended cell range in massive numbers with less than 10 years of battery life which is pretty long.
Also Read – Top 5 Technology Trends To Follow In 2020
An Insight into the NB-IoT Ecosystem –
One can simply integrate this system into any device with the help of modules and chipsets. The chipsets are pre-integrated allowing ease of integration with every device. The modules contain additional radio, processor chipset, other functionalities, and memory. The example of the positioning module would be GPS. There are typical devices that are targeted for specific cases of use such as electricity, agriculture, streetlights, water, and parking.
The setup of the end to end-use cases involves many affected players. It thus becomes important to identify and comprehend their ecosystem.
The work of the chipset vendors is the provision of different sorts of configurations. Here we are talking about the International and local radio frequencies that are utilized by the CSPs. CSPs refers to Communication software development Services Providers.
Then comes the turn of Modern vendors who help in combining these along with memory, interface, other application processors and antenna technologies. This helps them to cope with various requirements.
The access technologies run parallel to the capability requirements of use cases with the help of CSPs.
Tips For Deploying NB-IoT by IoT application development services –
While integrating Narrowband technology into your business you should start with a perspective in mind. You might face some of the following situations mentioned below:
You might be running an enterprise which does not have the connectivity of devices.
Or an enterprise that is already equipped with connected devices.
Or you might be planning to introduce some innovative solutions to the market for example through IoT app development.
Follow the steps described below before integrating your business with NB-IoT –
Bring a drive to change Mindsets: The market growth and business opportunities are dependent on the mindset of people. It thus becomes your responsibility to bring a drive wherein you are able to change the mindset which would propagate knowledge and increase the collaboration opportunities. This is done in order to increase uptake. Beyond the proven plots and concepts of business, it is essential that the opportunities get validation.
Prove Your case: If you plan to bring the Internet of Things in a market or industry then that can be done only when you prove your case for business. The smart metering uptake of Cat M1 and Narrowband presents that the solutions of cellular devices connected from point to point are better than the power line communication also known as PLC. They are found to be superior to the solutions of radio frequency that are non-licensed.
Eradicate barriers with the end to end IoT Lab Development: You should create a connection between the manufacturer of devices with the application developers. They should work in collaboration through telecommunication. They can discuss the measures that are required to be taken for the high performance, deployment, maintenance, and operation of the devices. One should prefer the provision of access to professionals for troubleshooting and test cases that are standardized.
While choosing IoT app development as a profession you must go through these steps to assure the right start of your development business in NB-IoT.
Advice for the developers of IoT development companies –
According to an expert panel, smart metering is one of the essential parts of NB-IoT. Other drivers are in geographies like building management, parking and smart city lights control. You can opt to provide metering services rather than actual hardware sales. It is considered as a great marketing opportunity. If you wish to provide better customer services then you must turn into an IoT app development company that can create such smart software for the market.
But it has been found that the market is fragmented and pre-integration is the need of the hour if you wish to bring speed in the deployment of Narrowband technology. The market should manage different devices on a common platform to make the management of devices easier for businesses. An efficient IoT mobile app development can be helpful in this endeavour.
Also Read – A Step-by-Step Guide to Snowflake Cloud Data Platform