Top 5 Technology Trends To Follow In 2020
Technology is advancing with time leading tech innovations to explore new heights globally. The advanced technology is helping businesses in various sectors to solve customer related issues. This year significant-tech patterns were acknowledged by the customers as well as the business. Moreover, technology is helping the business to increase the bandwidth to connect consumers in many ways. From the rise of social chat bots and personal assistants, businesses are utilizing the technology to ease the tedious patterns. There were many tech reforms introduced in 2019 that escort the customer experience.
Understanding the key patterns of the business the brands are trying to embrace new opportunities. Let's understand the technology trends are going to play an important role in 2020. 97% of business decision-makers are using a combination of new technologies to identify and implement new business model innovation opportunities.
Check out the Top 5 Technology Trends To Follow In 2020 –
1. Computer Vision –
2020 is going to be the advance level of the tech support, security with computer vision technology. This technology is already helping tech services to control and access our smartphones for face recognition. Computer vision provides a smoother customer experience without breaching the security. The utilization of this technology is allowing businesses different verticals to identify items, places, objects or people from visual images. With the help of the camera or sensor, the technology allows the customer smartphone camera to recognize/capture the part of the image. Google Image Search is the latest example of computer vision technology.
2. AR / VR Technology –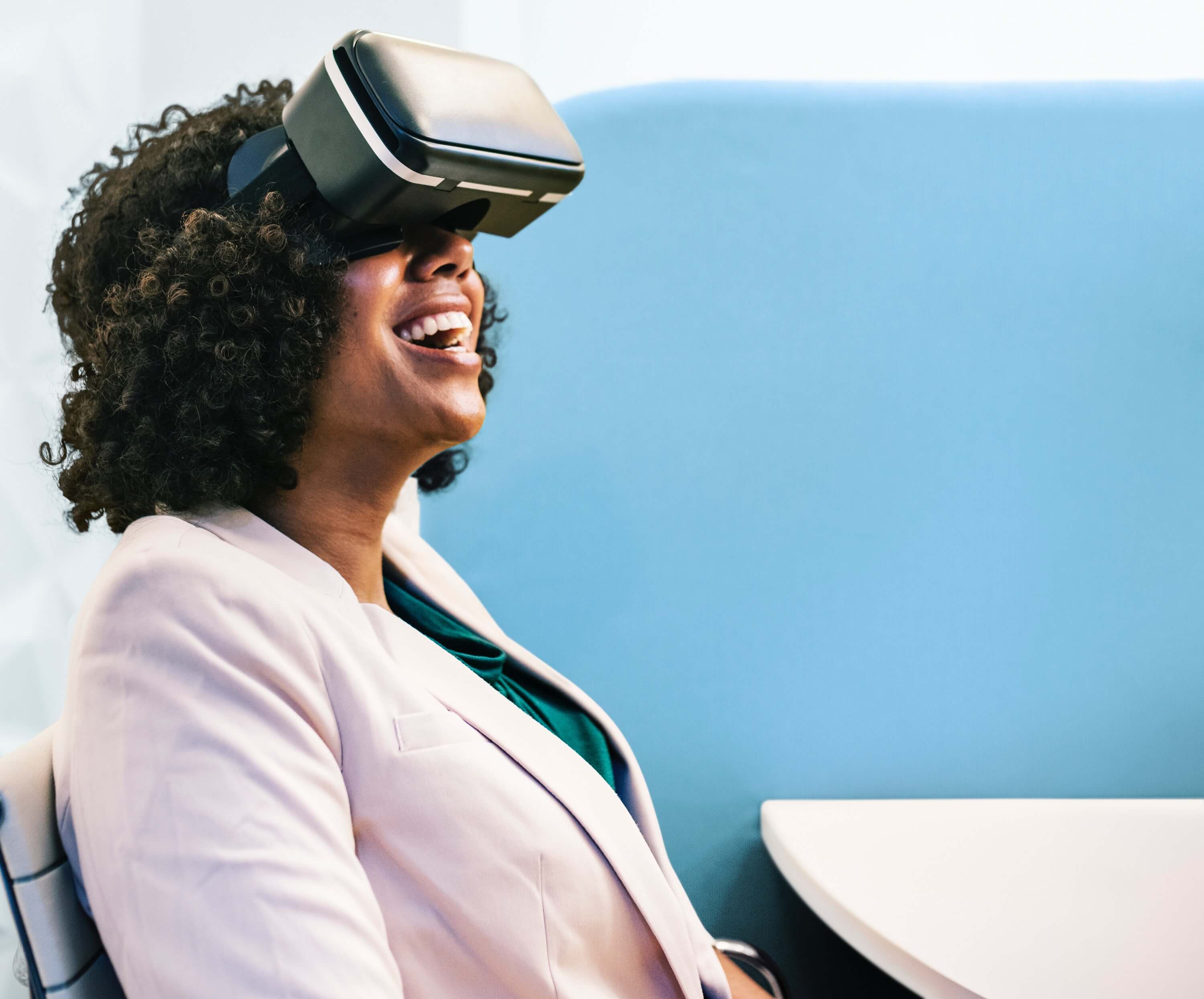 Augmented Reality (AR) and Virtual Reality (VR) are immersive technologies that remain most highlighted in 2019. These technologies not only helping to create more immersive digital experiences, but also engage the potential customer immersively. These technologies have been around for a few years helping the businesses to grip over the various verticals. In 2020 Virtual and augmented reality will remain prevalent for training and simulation. Industries like healthcare, automobiles, education and real estate are implementing these technologies for offering the new prospect to the customers. Tech giants are continuously working on these technologies that can help the users to interact with digital objects placed in the real world easily.
Also Read – 5 Effective Ways To Improve Information Security In 2020
3. Blockchain Technology –
2020 could finally be the year where the Blockchain technology trend can be witnessed. Many organizations are currently implementing blockchain due to its encrypted and decentralized nature. DApps are again coming into the picture while resolving the security issues in the business-related services. Blockchain is basically a digital ledger used to record transactions that need to be secured. In 2019 some tech businesses argued big predictions related to this technology that push heavy investment by many organizations. Small-sized players are adopting blockchain with high-end solutions to offer the best result to the customers.
4. Artificial Intelligence –
At present most companies have started to explore how to use AI for improved customer experience. Artificial Intelligence (AI) is considered as one of the most transformative tech evolutions of our times. It is and will continue to transform the business services and offer a more personalized experience. AI is helping to design and deploy own AI-based solutions for overcoming complex challenges. AI-enabled mobile applications will continue to provide the best service platforms for different businesses. 2020 will the year with AI, tailored applications and services for specialized tasks to benefit the business as well as the users. More adoption of AI-enabled strategies can be seen in the future by the brands to connect the customers in a better way.
5. Multi Cloud Computing –
API-led application development and containerization are utilized by most of the enterprises that run on multi-cloud environments. This technology is helpful to move application workloads between cloud environments and managing multiple clouds. 2020 is expected to employ solutions to face the biggest challenges with a multi-cloud strategy are complexity, managing apps, and managing costs. 165% growth is expected next year for companies that run their environment use applications. Utilizing multi-cloud computing is helping to reduce the workloads between clouds and make the whole process streamlined.
Conclusion –
The advent of new technologies has always influenced the market as well as the customer. With the changing tech pattern, there is a high level of involvement in various technologies. New possibilities can be witnessed with the transforming future prospect in various verticals. 2020 is the year for many startups and enterprises, looking forward to exclusive possibilities.
It is very important for every business to include these flourishing technologies to improve their company or services, and of course, to survive in the competitive world. It's also important to find partners like Poplify.com for the businesses support. Various technologies are coming into the picture helping the businesses to change the outdated approach. 2020 is expected with amazing opportunities enrolled with advanced technologies for unexpected innovations.
Author Bio –
Harry Willam is a business marketing specialist at Quytech, a leading Mobile App Development Company. You can hire dedicated developers to develop an app for your business. Our team is experts in Custom Mobile Apps Development, Augmented Reality / Virtual Reality, Artificial Intelligence, Blockchain, and Game Development.
Also Read – How does Machine Learning boost project delivery?