How to boost e-commerce website sales with Instagram feeds?
Instagram has become the most preferred and practiced social media plan for the marketing of a brand or business. Be it a startup or a well-established business, the first & foremost platform that comes into action for digital promotions is Instagram. Facebook is doing pretty well when it comes to promoting a brand but Instagram has undoubtedly gone one step ahead with its innovative & trendy features which perfectly meet the requirements of the brand promoters.
There are a bundle of reasons why Instagram is performing tremendously well in the field of digital marketing – 
Instagram, with its unique picture editing tools, enhances the picture quality of your products which make them more appealing to audiences.
The Instagram application makes it convenient for your followers & other visitors to check out your products anytime & anywhere with its user-friendly interface.
The platform gives access to user-generated content ( reviews, feedback, etc.) posted by the existing users of a brand which positively influences the purchase decisions of your new customers.
With its tremendous popularity amongst people of all ages, Instagram has emerged as the best platform to expand the reach &  following of your business.
Read More: Best Instagram Marketing Tips For Realtors
Now, let us dig a little deeper into how Instagram feeds can be useful in boosting your e-commerce sales – 
Instagram's Business Profile
Switching your personal account to a business account helps your Instagram profile look professional and differentiated from the other user profiles. Not just this, but a business account also provides you with various marketing friendly features.
A business profile allows your visitors to directly contact you through your home page, making it a lot more easy and convenient for people to know about your brand. In addition to this, a business profile allows you to run product-specific advertisements which instantly increase your reach and maximize sales. With Instagram Analytics Tool, you can easily check out the reach and impressions of every single post which helps you to target the right audience every time.
Embed Instagram feed on your e-commerce website
Instagram makes sure that your brand's followers are not just limited to the application alone.You can also embed Instagram feed on your website. With this technique, you can easily display rich user-generated content on your e-commerce website thus pulling more visitors & buyers towards your brand.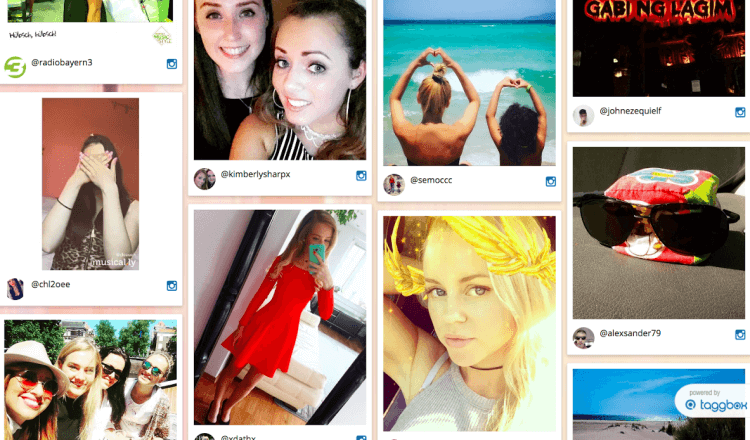 You can integrate your Instagram feed to the website either by using the official Instagram embedding feature or you can also use various photo display tools which are specifically designed for this purpose. Taggbox is one such platform which creates an easily customizable Instagram Media wall for your e-commerce website. These walls, when embedded on your website, reduce the bounce rate and increase the dwell time & conversion rates on your website.
Display user-generated content on your profile
Word-of-mouth marketing has always been a boon for the marketers. Your existing customers can become your partners in increasing your sales with unique & authentic content which they create for your brand. You can motivate your buyers to upload their pictures and videos showcasing your brand product through different hashtag campaigns. This user-generated content can then be reposted on your business profile to attract more customers. Embedding this type of Instagram feed on business website helps to build more user trust.
People are always more fascinated with authentic user-generated content rather than a professional advertisement. Positive reviews posted by peers build up their confidence and trust in your brand thus motivating them to make a purchase.




Instagram Advertising
Running sponsored advertisements on Instagram is a great way of reaching out to a wider range of audiences. These ads showcase your products in an extremely appealing manner which immediately grab the attention of the viewers.
Another significant benefit of running these paid ads is that you can customize your target audience easily in terms of age, gender, location, etc. so that the investment made by you pays off.
High-quality content to build brand image
One of the most essential elements of Instagram marketing is the visual content which is being used for the promotion.  The product images must be fascinating enough to hold the interest of your viewers. Instagram offers multiple photo-editing features to enhance the quality and visibility of your uploaded content.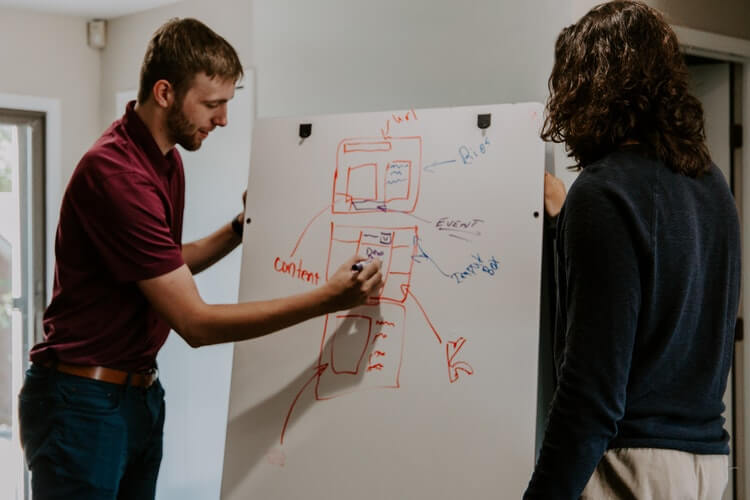 Without a doubt, Instagram offers a bunch of benefits to boost your e-commerce sales. Its innovative features and humongous popularity amongst the masses have brought a path-breaking revolution in the field of digital marketing. The platform is expanding every single day and the number of active users on Instagram is constantly increasing. Therefore, its usage and value in the e-commerce business are also on a perpetual rise.
So, make a note of all the above techniques and get ready to scale up your e-commerce business using the most advanced social media network – Instagram.
Author Bio –

I'm Anne Griffin and I'm a digital marketer and technical writer. I'm passionate about exploring and writing about innovation, technology, and digital marketing trends.
Read More: Top 5 Most Used Instagram Filters To Increase Instagram Followers