5 Tips for Sellers Looking to Outrank Competitors on Amazon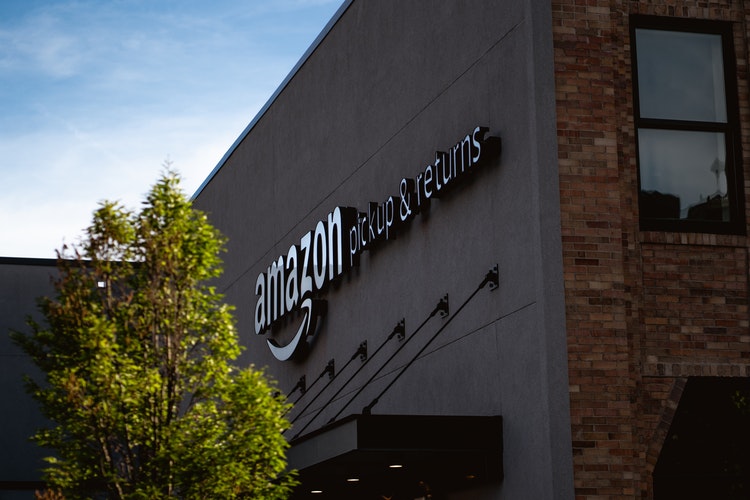 Amazon offers a great platform for small businesses to sell their products to a global customer base. The very openness of the platform brings immense competition, as sellers try and outrank each other for high-ranking search terms. This competition to rank higher has given birth to specific SEO tactics for Amazon webstores. 
 In this post, we share 5 tips and some of the best practices you should be utilizing to get the most out of your product listings. 
 Read More: Future of E-commerce And Online Shopping in India
Hire an Amazon SEO Company:
If you manage an inventory of a few products, then you can probably take care of the Amazon SEO yourself. However, if you have lots of products, then you might need help with Amazon search engine optimization. 
There are plenty of digital marketing companies that offer Amazon SEO services, that includes listing new products, creating product content, monitoring performance of existing listings, keyword research, and tweaking the content of live listings.
The reason you want to hire an SEO firm for Amazon products is that these companies have access to paid tools to find relevant keywords. They can look up the keywords your competitors are ranking for and add them to relevant listings. 
Check If Your Products are Indexed for All the Desired Keywords: 
To be able to sell your products, it needs to come up in the search results when customers type in relevant keywords. Amazon customers use all sorts of search phrases to search for the same exact product. 
For example, a customer looking for a pair of running shoes can type in "men's sneakers", "sports shoes for men", or "running shoes." If you are a seller who is trying to sell sports shoes on Amazon, you need to be indexed for all these keywords. You also need to find other highly-specific keywords that relate to your product. Continuing with the example, you would want your product to be listed for keywords like "red sports shoes for men" if the product in question is red in color. 
Therefore, the first step is to identify all the keywords (long-tail, medium, or short) that relate to your product. Don't include keywords that are irrelevant. For example, including a keyword like "sandals for men" for sneakers is a big no-no. You can use free keyword tools such as SEMrush to find high-volume keywords. You can also use Amazon SEO tools such as Helium10. 
Once you have your list of keywords, it's time to check if your products are ranking for those search terms. It's a really simple process. Just copy-paste your product ASIN and then type in the keyword on Amazon's search bar and then click on the search button. 
If your product shows up, then it's listed for that particular keyword. If it says "no results" then it's not indexed for that keywords. In other words, your product does not show up when people use that particular search term on Amazon, and you are thus missing out on potential sales.
Add the Missing Keywords:
Once you figure out all the missing keywords that your products need to be ranking for, but isn't, you need to take steps to include them in your product listings. 
If it's a high-volume keyword, then it makes sense to add them to the product title. You can also add them in the descriptions or  in the features bullet list. Simply go to your Amazon seller central backend and tweak the content. If you have a lot of products you might want to hire a digital marketing company that provide Amazon SEO services to do the backend job for you. 
Recheck to See if Your Products Are Indexed for the Previously Missing Keywords:
A big portion of SEO for Amazon sellers is checking if their products are indexed for keywords or not. Therefore, once you include the missing keywords in the product content, you need to use the method discussed before to recheck the indexing. This is just to make sure your products are now showing up when the new search terms are typed in the Amazon search bar.  
Spend Time Optimizing the Title:
The way your product titles are written goes a long way in determining the ranking of your listing for searched key phrases. Buyers also see a snippet of the title in the main search results. Based on that and the product image they decide to go to the product page or not. The quality of the title thus influence the total number of clicks your listing gets after a particular keyword is searched.
Your product title also determines if your product listing is indexed for search phrases. You ideally want to include all the high-traffic keywords in the title in a way that it makes sense. 
You also really want to focus on the first 80 characters. That's mainly because that's the part of the title that remains visible when customers browse search results on the Amazon mobile app. The rest of the title only becomes visible when users go to the product page. 
Try and include the most relevant keyword in those first 80 characters along with the product's primary benefit. 
As far as the rest of the 120 characters go (you get a total of 200 characters for the title), try and include as many relevant keywords as possible as long as the title makes sense. 
Author Bio:
Roger Dutta: A believer of the famous Einsteinian quote "if you can't explain it simply, you don't understand it well enough.", Roger takes a dive into demystifying complex finance, business, and marketing topics for business owners and budding entrepreneurs.
Read More: How to Make Money Online Through Drop Shipping & E-Commerce Sites?