How to use Instagram to increase your Business Sales?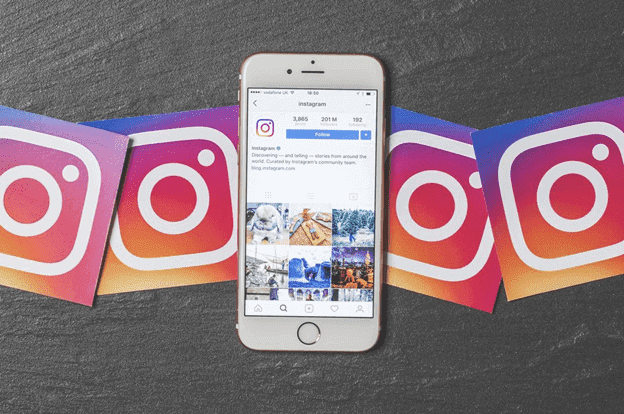 High advancement in social media has permitted brands to go for easy marketing. There are numerous social media platforms but none is as popular as Instagram. With above 500 millions of active users every month, it has emerged to be platinum for potential customers.
Instagram being used for Branding –
This particular app is at present one of the most popularly used apps today. Instagram has changed the way people use to operate their smartphones daily. It has permitted posting various photos and videos thus enhancing the entire strategy of marketing. Do you know that Instagram can be used for businesses as well?
Yes, the engagement rate in Instagram will give a beat not only to other social media channels but other sources of traffic as well. Higher the rate of engagement, higher will be the sales margin. It is time to know about the secret associated with boosting the sales margin of your business through Instagram.
Also Read: Top 5 Most Used Instagram Filters To Increase Instagram Followers
How to Boost Sales of Your Business through Instagram?
Below are some hidden treasures that will help a lot in boosting sales of your business using Instagram:
Instagram is a highly unique photo-sharing platform that provides opportunities for brands to gain high visibility. Also, they may easily engage with their customers. Posting of highly creative and eye compelling images will help a lot in creatively boosting your sales.
The moment customers will land them on your profile, they will be able to recognize your brand at an instant. At the time of posting, you must ensure that the image matches the branding along with business strategy. Such posts will provide your viewers with an authentic brand feeling.
Running retargeting campaigns
You may plan for organizing retargeting campaigns to enhance the overall effectiveness of Instagram advertisements. Consumers who had already expressed their interests in your brand may be recalled again. Including dynamic advertisements on Instagram will permit you to promote your brand to the right type of person.
You need to focus on a specific product at the time of retargeting for nudging customers in the right direction. To start with the campaign, it is good to go with downloading of Facebook Pixel where you can upload the entire product catalog. Their advertisements will be automatically triggered based on products viewed. The Facebook backend system will determine the most relevant content.
Shaking your hands with influencers
Influencers are highly influential personalities that contribute to establishing an audience poll. If you are successful in becoming a devoted follower, then you may expect to get exclusive advice and best recommendation. Thus, promoting products and services along with boosting sales remains no more a big hassle.
Instagram as a highly visual platform will offer a perfect avenue for engaging your targeted audience, provided you get the best assistance from influencers. A good influencer marketing strategy will help you to get more traffic along with the high rate of engagement. It may finally bring a higher number of returns.
You must not take comments posted by users for granted. To boost your sales margin properly, you must respond to comments. It will help you to enhance your popularity thus getting known to all. Several people you know, easier it will become to make others know about your brand.
You must not take too long to respond to comments as it reflects a bad impression. The time must not be more than 24 hours. You may consider hiring a virtual assistant to take care of comments. Some assistants can be easily found at reasonable rates that are recognized for providing a great job.
Using a branded scheme for color
If you want to boost your sales margin on Instagram, then it is high time to develop a visual style. It can be easily established by picking out standout colors that will help in representing your profile. You may emulate using logo colors and utilize combining of shades for posts.
Also, you may opt for checkerboard of a combination of colors for adding visual interest. Blue tones will work well for business to business pages and greens for eco-friendly profiles. Experimenting with various color combination will also work well to boost sales margin by using Instagram for business.
Buying likes for Instagram
Buying of likes for Instagram will be another important step to boost sales. It will be a great idea to buy auto likes for Instagram from reliable suppliers at reasonable price rate. A post with a high number of likes will be preferred over others.
As a newbie, you need to go with an external pushing to enhance the grace of your post in a highly creative manner. Along with posting exclusive images and videos, you must take help of some expert steps to stand still in the crowd.
These are some exclusive steps that will help in boosting your sales margin on Instagram for your business.
Also Read: How to boost e-commerce website sales with Instagram feeds?