9 Best Tips To Promote your Business through Facebook Marketing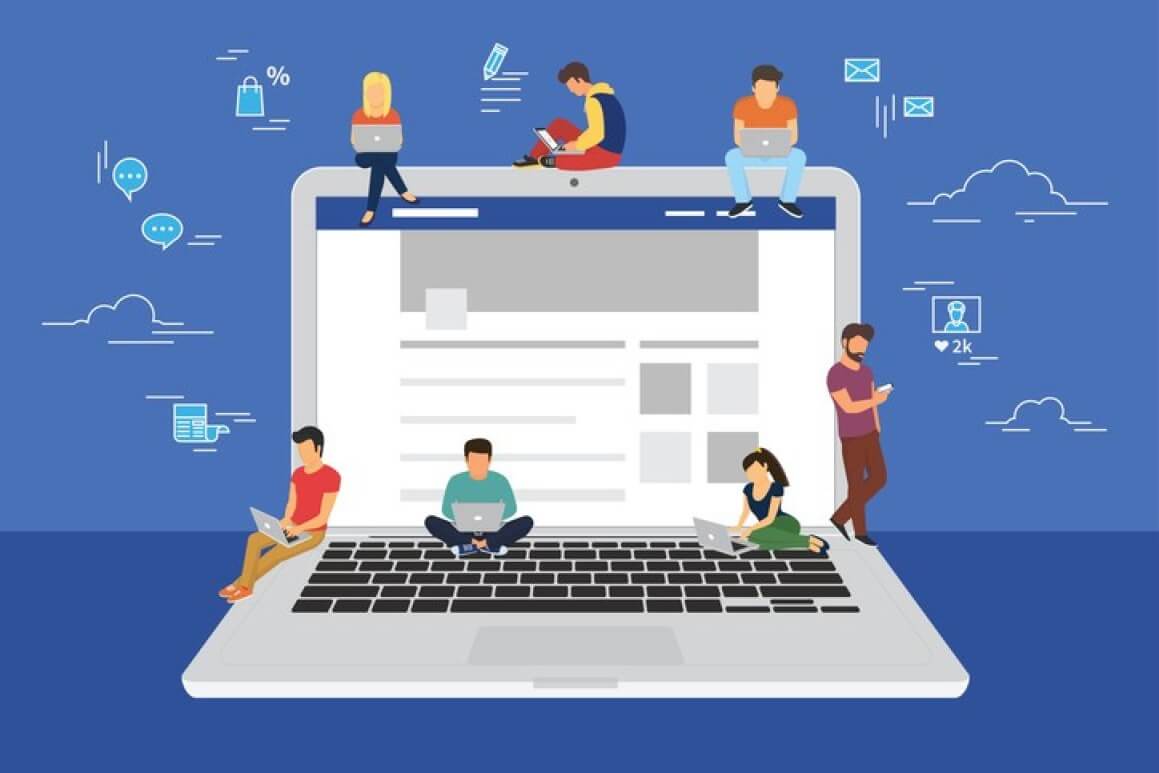 So, you have decided to promote your business through Facebook marketing. It's really a good initiative to expand your business reach. Because, nowadays, Facebook, one of the excellent social media platforms isn't just a social media platform. It has become the best platform to promote business and reach a wider audience in a limited period of time.
Many business owners dream of having a large customer base and a high conversion rate. However, not all of them succeed successfully in the business whenever it comes to marketing. Because marketing is not about getting more customers only, it's about pleasing those customers by providing them the best of your services and then build a healthy relationship with them.
Whatever your business goals are and no matter what kind of business you have – from a research paper writing service to a flower shop, in this post, we'll provide you 9 essential tips that will help you promote your business through Facebook marketing effectively. Once you'll follow these essential tips and try some of these Facebook marketing tools, nobody can stop you to expand your business worldwide through Facebook.
Let us check the 9 Best Tips To Promote your Business through Facebook Marketing –
1. Post with Intent:
According to a recent survey held on social media marketing, it is to be concluded that social media marketing whether its Instagram or Facebook will never give you the desired output if you are not understanding your audience. So, you don't just throw the posts on Facebook and expect the audience to give them likes, shares & comments.
People always go for the things that give them some interesting facts. Suppose if you are posting irrelevant things on your business page then nobody will even give it a look. On the other hand, if you posts related to your brand, services with some interesting facts, offers and benefits then the chances maybe you will get more traffic.
2. Don't post without a content calendar:
Posting posts on Facebook on a regular basis is a good thing but you don't consider to post the same things on the entire week of the days. You should plan your every post according to the content calendar. Like, if you want to give your customers some creative and unique business product then try to hit it on Monday with a fresh charm & enthusiasm.
If you want to give then some discounts and offers then make a post regarding it and post it on Friday or Saturday as these days people use more Facebook than other working days. And if you just trying to attract more customers then pick one day from the week and post with the benefits & advantages of your brand/services like why people should go for it. Such a type pf effective content calendar strategy will definitely help you promote your business.
3. Create a Facebook Group:
Create a group on Facebook with not an intention of promoting your business but allow you an exchange of the information about your brand/services. With discussions, recommendations and exchange of information you will get to know many more things about others and people will also get to know about your brand/services.
This way without any promotion, you will see your business information spreading across a number of Facebook users that you've added in your group. One thing you need to keep in mind that make sure you are not sharing any information about your business with a call to action as it can be taken promotional information about your business.
4. Create a short video:
Create short videos about your services/brand and then post it on your timeline. It can help users better know about your business and services like what about it is actually. Try to come live with videos that can give you instant likes & comments to boost engagement. Don't make it boring so everybody just scrolls to next. Try to post something funny too that can help you seek users' intention.
Also Read: 9 Tips to Use Facebook Live Streaming For Businesses
5. Try to Target the Leads You Already Have on Your Facebook:
Did you know that you can upload a list of emails right into your Facebook and then show your ads to a targeted audience? Yes, through Facebook's "Custom Audiences" feature, you can target the leads you've captured from your newsletter signup or other lead generation efforts, or from the group of customers that you have connected on your Facebook group.
6. Analyze Facebook custom audiences reach size:
Apart from focusing on targeted audiences, you should also try to craft the latest ads to the contacts you already have in a more personalized way. For Example, let's say you have a list of people who downloaded a guide titled "Introduction to Creating Your Own Website." You can directly upload that list of people and target them with a specific ad that refers to that guide and what the important considerations and steps are needed to take for their website to the next level.
7. Humanize your brand:
Humanize your brand by uploading images of your employees so that people become aware of your business, company's level, and more about your services. It helps you get a brief introduction to your company that it exists and not a fake. Because sometimes many  people try to attract users with fake profiles. So, first, update your profile on a regular basis and then try to let people know about your company.
8. Create Events:
Every time you have something new about your business to show up your audience. Right? So why don't you show them by creating events? Yes, you can create events! Whether it's about the launch of a new product of your brand, lucky draw of some exciting offers, updating a running product with advanced versions, you can explore all the things using events. If people will like your event on their news feeds or in the group then they will definitely share with others too that are in their groups. It can help you get more leads and optimum results for promoting business.
9. Do Retargeting:
Retargeting is one of the most powerful & effective tools for Facebook. It helps you keep track of people regularly who visit your website earlier and then help them by delivering specific ads to recapture their attention. Moreover, if you have a list of leads you're currently working on, you can import it carefully to Facebook and do the same. Because if that leads are only were thinking about your brand, but weren't quite convinced to get it to buy, you have another chance to reach them.
Conclusion:
If you are a marketer and looking to promote your business through Facebook marketing, then these tips are best for you. Keep it following on a regular basis and see the level of your business. Is there anything we forget to share? Let us know by writing to us in the comment box below.
Author Bio:

Stephen Forde is the CEO of Media Fortress, a digital marketing & web hosting firm. Due to his continual support and services in the digital marketing landscape, Media Fortress got the title of the Top Seo Companies in Australia and it continues to evolve its web presence with the advancement in the technological era.
 Also Read: 6 Effective Facebook Ads Tips to improve Brand Conversions