Top 10 Social Media Tips For Your Business in 2020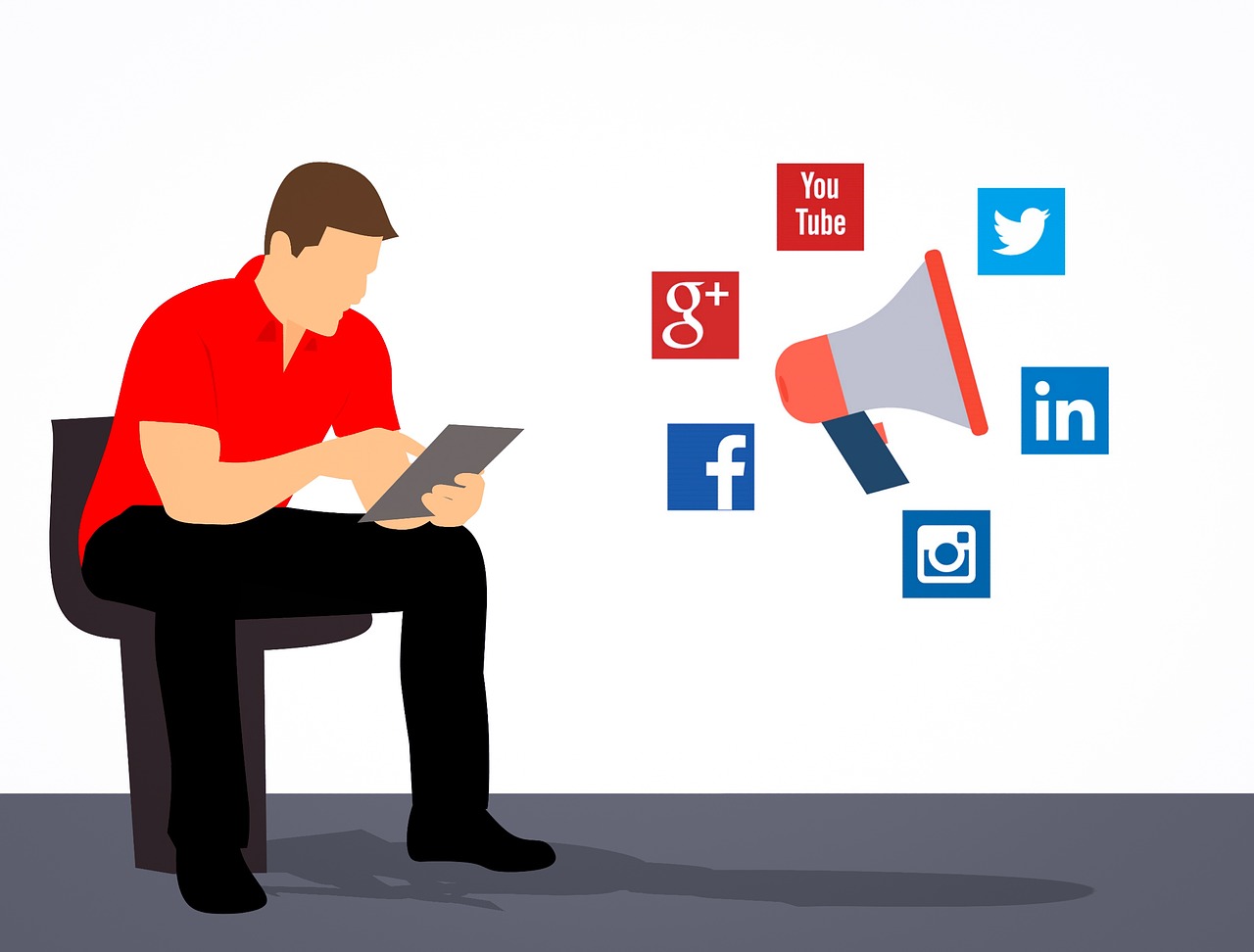 Top 10 Social Media Tips For Your Business in 2020 –
Do you want to promote your business using social media? The good news is that you can do it easily on your own by learning it online for free. Because there are hundreds of online resources available on the internet. But the main problem with this is many get confused with the huge amount of resources.
As there are different social media marketing strategies, they can't decide which strategy is going to work for them. Therefore, understanding your business, target audience, the purpose of your business can help you figure out the right social media strategy. To help you with this, I have listed some of the top upgradable social media tips for your business.
Social Media Tips for Your Business –
Upgrading the social media strategy is very important for the growth of any business on a consistent basis. So, here are a few tips on social media to update your social media strategy.
Also Read – Which Social Media Marketing Platform Gets Highest Customer Responses?
Choose Your Social Network –
Now we have several social media networks available on the internet. When you look at these social media networks from a business point of view, you need to observe carefully to choose the right one. Select the social media network in which most of your audiences are active. Before this, you need to clearly define and identify your target audience.
Be Authentic –
The key to social media marketing success is providing original content. With the increasing number of content marketing, there are many content marketers who just post irrelevant content. With so much chaos on the internet, if you provide authentic content that really solves problems of your audience then you are far ahead of your competitors.
Maintain Brand Consistency –
Using the same brand name, logo and images in all your social media accounts create value among your audience. If you keep changing your brand elements then your audience may get confused.
However, you can change them, but make sure you update all your social media profiles. Use your company logo in every social media post to maintain continuity.
Be Active on Social Media –
When you stay active on social media regularly, your audiences think that you value them and the number of your audience increases. It does not matter how good quality content you post, or how many followers you have but if you do not stay active, you may lose many followers. So, it is very important that you stay active in social media on a regular basis to keep the engagement alive.
Redefine Your Purpose –
The purpose of every business is to solve the problem and fulfill the needs of its customers. In this changing world, the needs and problems of customers are also changing. Therefore, you need to redefine your purpose according to the changing needs and demands. When you solve real problems, you attract more customers to your business. As they get a solution from your business, they want to stay connected with you. As you change your purpose you share it with your audience through social media which can potentially grow your business.
Identify and Target Quality Audience –
Social media marketing helps spread your brand awareness. When you attract more people, your audience is rising in number. But to expand your business, you don't need more audiences, you need audiences that are relevant to your business. Therefore, instead of focusing on raising the number of your viewers, concentrate on quality audiences.
Work with Influencers –
Social media influencers can bring remarkable results to your campaigns. An influencer is an expert in one field who has gained popularity and has a large fanbase. Research and find a micro or mini influencer from your niche. Build a good relationship with the influencer and make it clear about your purpose of the social media campaign. Collaborating with influencers can potentially increase your social media engagement.
Use Audio content –
Audio content may sound unfamiliar to many people. But in recent years, audio content has shown significant results and it is the new trend in social media. This is going to be one of the new modes of content marketing in 2020. There are several reasons behind using audio content.
Audio content is very easy to produce because it does not require any infographics, images, and videos. So, you can easily create this, you only need to speak, record, and share with your audience. It is very convenient to consume the audio content for your audience because they can consume the content as they listen to music.
Measure Your Returns –
Measuring returns in your social media efforts is of vital importance. When you plan any social media campaign you have some expectations, goals, and reasons behind the event. It is crucial to analyse and measure the returns of your social media campaigns. Compare the results of those events whether or not they meet with your expectations.
This analysis helps to keep track of your performance and figure out whether you are going in the right direction. The performance analysis also shows how the strategy worked and the things that need to be modified. Collect data from the previous campaigns from different social media accounts and spend some time every week or every month as per your convenience to analyze these data.
Choose the Right Tools –
Social media strategy includes several things such as content posting, creating media content, content scheduling, analysing performance, and many other things. There are many tools available to complete these tasks. So, it is important to choose the right tool that can perform your tasks better.
Some of the social media marketing tools are free and a few are paid tools. Make proper research to find different tools for different purposes. You need a graphic designing tool for creating images, a marketing calendar tool for noting down the events, a data analyzing tool etc.
Conclusion –
The first step before you plan your social media strategy is to realize the importance of social media marketing in business. As I mentioned in this article, it's very easy to imagine creating social media accounts and promoting your brand, but that's not how it works. You've learned valuable social media tips from this post, and I encourage you to use them to update your social media strategy that can bring meaningful results to your business. If you have any questions please feel free to inquire in the comments section.
Author Bio –
Ariana Smith is a passionate blogger. She loves to share her thoughts, ideas and experiences with the world through blogging. Ariana smith is associated with Follow The Fashion & social media magazine.
Also Read – What is Social Media Marketing? Best Social Media Platforms to grow your business?