Steps For Producing An Incredible WordPress Web Design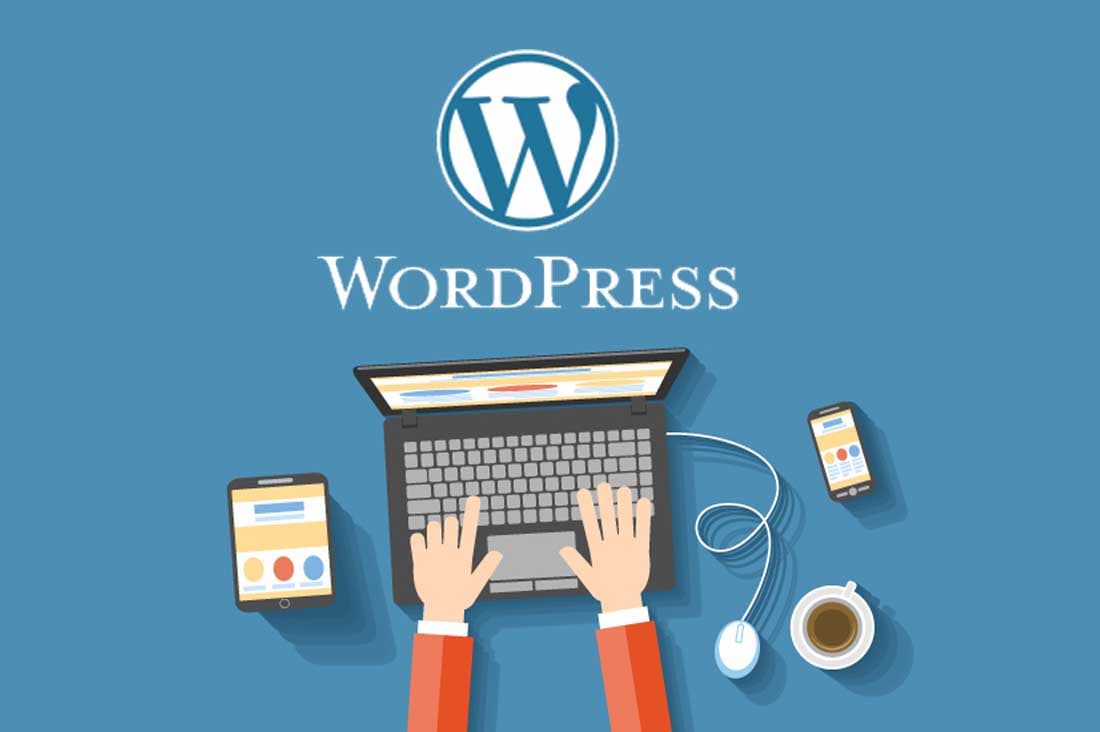 Steps For Producing An Incredible WordPress Web Design –
The internet has taken our lives by storm. Technology has surrounded the people in every aspect. Our world has been transformed into a global village. Nowadays, you can do anything you want to, sitting on your bed or comfy sofa and sipping some coffee. You can do your work, order clothes, get food items delivered to your doorstep,  and whatnot. You can control your business too from home efficiently. You just need a platform and perfect sort of marketing to live up to your expectations.
The internet has played a vital role in the globalization of this world. You can find any sort of website on the internet. What you have to do is just to build up a website that can attract people towards it. The more traffic you can generate, the more money you will make. There are many designing platforms where you can make develop your website, such as WordPress, that has been emerging quite significantly for its efficiency. Even if you are a layman and don't have any knowledge related to coding or programming, you can still set up one of the incredible websites on WordPress. There is a best technology blog site available where you can directly download the live working programming code or see a live demo.
Also Read – What are WordPress Web Design Trends For 2020?
"WORDPRESS" Your Perfect Choice –
WordPress is an open-source website designing platform where you can create a website without sweating a lot. It is one of the simplest content management systems and website builders. The websites of any diverse nature could be designed on WordPress. More than 30% of websites existing till today are created upon it. You can update your website with the demands and trends of the market or customize it as per your needs. The most amazing fact about it is that its absolutely free. To make your website stand out from others, you can get premium WordPress plugins & themes.
Follow below steps for producing an incredible wordpress web design –
1. Opt a Domain Name – 
Picking up the name for your website plays a significant role. It is where you can pull the attraction of people towards your website. Make sure to alert your creative brain to opt for the right domain name for your website. It could be related to your product or services you want to give. Make sure it is an easy one that could stay in the user's mind. Don't use a word that is shared with the other websites; otherwise, people will get confused, and your traffic can go to some other place. Since .com is the most common and used domain name extension, .net, .org, .co, and some others may also be used.
2. Buy a Hosting Provider –
Don't get frightened by the word buy, we are here to provide you the best hosts for your websites. Once you're done with getting a name, its turn to select the best host that could offer you the perfect platform for your website, once you choose a hosting provider, you would have to sign up to that, fill up the billing requirements, and congrats, now you own some space in the virtual world.
3. Install WordPress –
When you have selected a domain name and bought a host, it's time for the real fun to begin. Install WordPress to begin your beautiful experience of creating a website of your desire. There are two possible methods, direct or manual. The direct method is that the host you bought gives you the option to install WordPress for you. The process is straightforward, you just have to click a few options, and WordPress will be served to you. Manually, you will have to install WordPress from its website and reinstall it to your host provider.
4. Theme Selection –
A thing of beauty is a joy forever. Now is the time to elegantly design your website with a touch of sophistication that will aim to captivate the users. Aiming at that appeal, the appearance will matter the most. If your website looks dull and lacks the charisma, the users wouldn't pay you the next visit. There are varieties of themes available in WordPress.
You can opt for any of your own choices. Not only this, but there are many paid themes also available from third-party sources to make your website delightful. After choosing the item that suits your website, you have to install it, and the option is right there present on the dashboard of WordPress in the section of appearance.
5. Customization of Theme –
The best thing about WordPress is that you can alter the theme any time you want. If you are not satisfied with the background image or color of the theme, you can change it in a matter of seconds. The fonts, their sizes, and style could also be altered. The titles and text can be changed, all from the customization tab available on the dashboard.
6. Addition of Content –
Now is the time to start your work and fulfill the purpose of making up the website.
Pages: You can add up the pages on your website as much as you have space available. If you have different categories of products available, you can post them on separate pages. To add a new page, go to Pages > Add New.
Posts: Similar to the pages, you can add posts as well. Some written content with the infographic images will do the job for you. To add a new post, go to Posts > Add New.
Before making them live on your site, make sure you have coordinated the pages and posts perfectly so that the users can stick their eyes to the beauty you have created.
7. Get Best WordPress Plugins –
To improve the functionality of your website, you can install plugins. Plugins make your website more versatile and user friendly. Nobody likes a complicated website where they have to search a lot to get their required item. There are many plugins available to help you out. To add a new plugin, go to Plugins > Add New.
Conclusion –
Congratulations, now you can make your website. WordPress enables you to make your website easily. You can update the website whenever you want to. If you need any help regarding your website you can consult web design agencies San Francisco.
Also Read – WordPress vs Drupal: Select the Best CMS Platform