Are Gaming Laptops Best For Programming?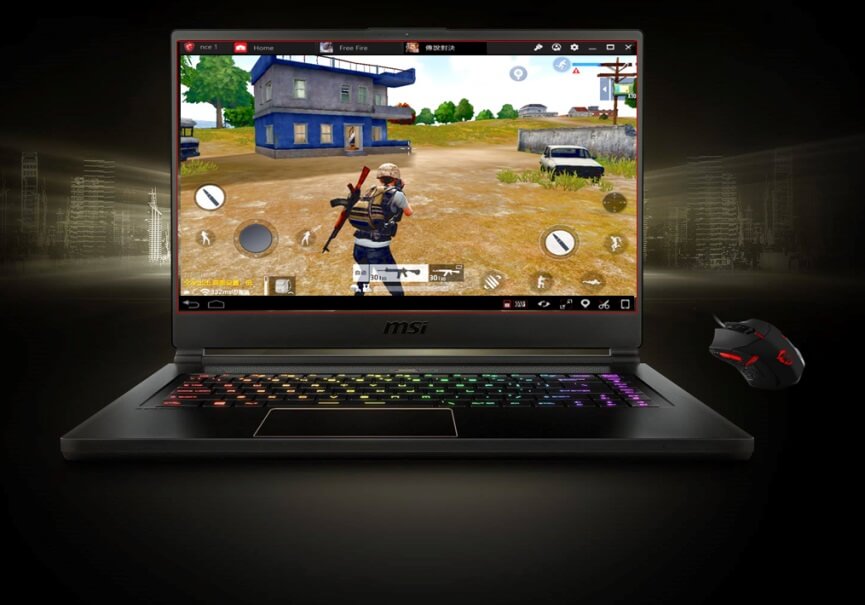 Are Gaming Laptops Best For Programming?
People are way too interested to know these days if gaming laptops work well for programming. Now, this is a tough question as the answer lies with mixed emotions. For some people, it is nothing but a waste of money to purchase two separate laptops for gaming and programming. Then you have others who feel quite the opposite of this thought. You have people who think programming laptops to be pretty high end, which won't match with the basic gaming options.
Well, there are certain features you need to look into when the matter involves gaming and programming. If you are lucky enough to find any laptop with these features, then you can easily make a purchase. But before that, you need to learn more about the factors to look for to cover both gaming and programming purposes.
Also Read – How To Speed Up Your Laptop Performance?
Get to the factors to watch out for to cover gaming and programming purposes –
In such laptops, there are some inspiring features that you have to look into. These laptops must have a powerful processor, which is quite important for both gaming and programming laptops. Now, there are multiple processors available, but the basic one to consider in here got to be the Intel Core i5. If you have some extra bucks to spare, you can go for some of the much higher processor models as well, like i7, AMD A10, and so much more.
Another interesting characteristic for you to cover here is the RAM of the model. Now, everyone knows that a processor and RAM go hand in hand in order to make a laptop function well. So, focusing on the processor only won't be a good deal but have to pay attention to RAM as well. The chosen model must have a minimum RAM of around 8GB. It goes the same for gaming and programming modes.
Then you have the storage space of the laptop to consider, whether you are planning to use it for programming or even for the gaming considerations. Space needs to be somewhat around 500GB HDD or the 128GB HDD. Moreover, you can't deny the importance of the graphics card in a laptop. It is most popular among gaming laptops, but even it plays a major role in programming as well. Make sure to go for a laptop with a graphics card of around 2 GB.
Well, last but certainly not least, you can't miss out on the battery of the machine, can you? The battery of your selected model needs to be powerful. If so, then you can carry around your laptop anywhere you want and start working on your upcoming programs or play a round of the game, without worrying about shutting the system in the middle.
These are some of the basic features to consider whenever you are planning for a model, which is gaming and programming supportive at the same time. If you check out the features closely, you will realize that both gaming and programming laptops have these features within. That means you can easily use your gaming laptops for programming, and the result will turn out to be awesome.
Check out the laser laptops as well –
If you are too confused with so many laptops and can't make out for the best one to support both your gaming and programming needs, then waste no time further and head towards laser laptop models. These products are as thin as paper but way powerful than what you imagined. The features these laptops have are enough to cover all your gaming and programming needs. So, no need to purchase a separate laptop for two different functions anymore. There are multiple reputed brands manufacturing laser laptops, and those are Lenovo, HP, Dell, and so much more. You need to check out certain features, which are predominant in laser laptops these days.
It comes with high-end RAM all the time, with 16GB being the most popular choice among the lot.
Then it has the most powerful Intel Core processor under i3, i5, and i7 models. You get the opportunity to choose anyone you one based on the budget you have.
You can't miss out on the operating system as well, as that makes the laptops rather powerful in nature.
With high-end display screens and great SSD storage value, these laser laptops are always your primary choice for gaming or programming or both.
Things to check in a gaming laptop –
Here, you will come across a list of promising features in a gaming laptop, which can also be seen in the programming laptops as well. When you have the best laptop for coding purpose, you need to speed up your work and cover it efficiency. When you have the right Razer gaming laptop by your side, you don't have to bother about productivity anymore. It will hike up like never before.
Let's take an example for a better understanding here. The Alienware AW17R4-7005SLV-PUS laptop is one perfect one, made ideal for gaming and programming as well. You can use it for dual purposes, with its excellent power. It can easily fulfill all the major criteria necessary for all your programming and gaming needs. The best part is that this laptop can easily match your pre-set budget plans it is made for the masses.
In terms of programming, it is always best to look in for a model where the hard drive has enough space to get things done properly. Then the market houses some of the most modern laptops here with SSD Drive. It is already proven to be better because of its high-end capacity to hold your major stored information.
Conclusion –
Catch up with the speed as well as another important characteristic to get your things done right. SSD will help in loading files using a few seconds of your time. So, make sure to keep a check on these features while getting you a new laptop. In no time, you will realize that there are certain models available and made to suit your gaming and programming needs, side by side.
Also Read – Few Security Tips For The Work From Home (WFH) Enterprise