10 Tips for a Future Proof Website in 2019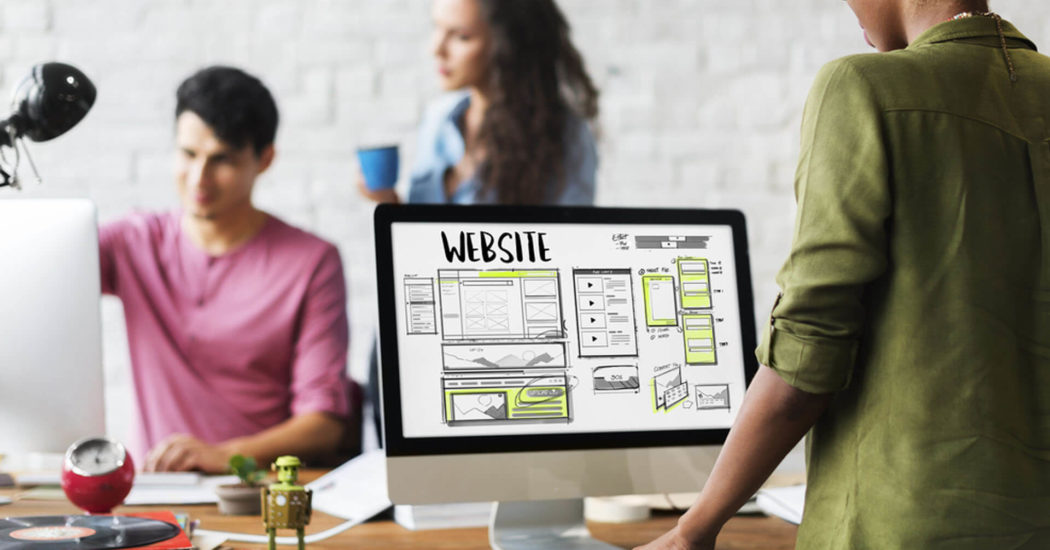 It is not surprising for businesses to redevelop their websites every 2-3 years. Sometimes a fresh design is enough, but sometimes a major structural change is the only option.
With the advancement in technology and a shift in user preference from desktop to smartphones and tablets, business owners are now concerned that their websites may quickly become outdated.
Therefore, selecting the right system for your website is very important. There is no magic formula to guarantee your future-proof website. However, there are some tips to follow to create a future proof website.
Let us have a look what are the 10 tips for a future proof website in 2019:
1. Know where you are heading:
When you design your website, have a 2-year future plan for the online presence. Things will change surely, but if you have a well-defined plan about the future of your website you can flag it up with your website designer. It will help you to find the best solution for not only now, but also for the future and reduce re-development costs.
2. Invest in relationships:
Invest in building a relationship with your web designer and service provider. Having a reliable web designer for your website will help you to save a lot of money. Switching from one web designer to another will cost you a lot of money. So, find someone who is an expert in what he does and build a healthy relationship with him.
3. Stay updated:
Don't over think to invest in regular backups and upgrades of your website system. Create a backup on the cloud for the emergency situation. In case your code gets corrupted, you have a backup on the cloud, so you don't have to start all over again.
4. Save money from your budget for improvement costs:
Instead of breaking your bank for the improvement costs of your website in the future, create a website that can be easily improved in the future. Lay a solid foundation you can consistently build your website upon.  Also, save funds from your budget for upgrades on your website in the future.
5. Build pages with responsive design:
A responsively designed website with mobile-specific version is more likely to satisfy users in the long run and increase leads. This shows that no website can ignore the importance of mobile website design in present or future regardless of the size of the business.
Also Read: What is SEO? How to do SEO in 2019? Complete SEO Guide 2019
6. Implement code that can be easily updated:
If you want your website to be easily tweaked and respond more effectively to your future audience, then you need to build a codebase that is easy to maintain and change.
A simple code is easy to access and change thus helps in the overall growth of your website. A complex code will restrict your website from further change, so you have to start all over again.
7. Work with a trusted Content Management System:
When working the Content Management System (CMS) for your website, find the best solution that has the ability to evolve as per the needs. Some CMS providers charge loads of extra money for using their platform. WordPress is the most trusted and widely used Content Management System. Be very careful while selecting the CMS for your website and pick the one that is secure and can be used for years.
8. SEO Friendly Website:
Keeping your website SEO-friendly is very crucial to rank on the Google top rankings. A complete set of meta tags, title, URL, keyword research, on-page, and off-page SEO results in the SEO-friendliness of your website. It will help search engines to crawl every page on your website and index in their database.
9. Keep the website design simple:
Creating a website with a simple and minimal theme is one of the best strategies to use it for years with dignity. Instead of going with the trends, maintain the overall look of your website and feature an engaging user experience that sparks audience interests and increases your website conversions.
10.Use Relevant content:
A company that has excel in the content marketing benefits revenue which is six times greater than the one who doesn't incorporate content marketing practices on its website. A website with relevant content can hold visitors for a longer period of time. So, design a website that remains value-added for the future. Regularly update your pre-existing content and check the quality of links on the website.
Author Bio:
Aarif Habeeb is a Digital Marketing Consultant, blogger, and content strategist at WomenFreelancer, a platform for Hire Freelancer Online and Find Job for work from home. He is Passionate about content marketing, blogging and always up-to-date with the latest trends. Follow him on Twitter and Linkedin.
Must Read: Search Operators List For SEO Link Building