Top Advantages Of Getting A Facility Maintenance Certification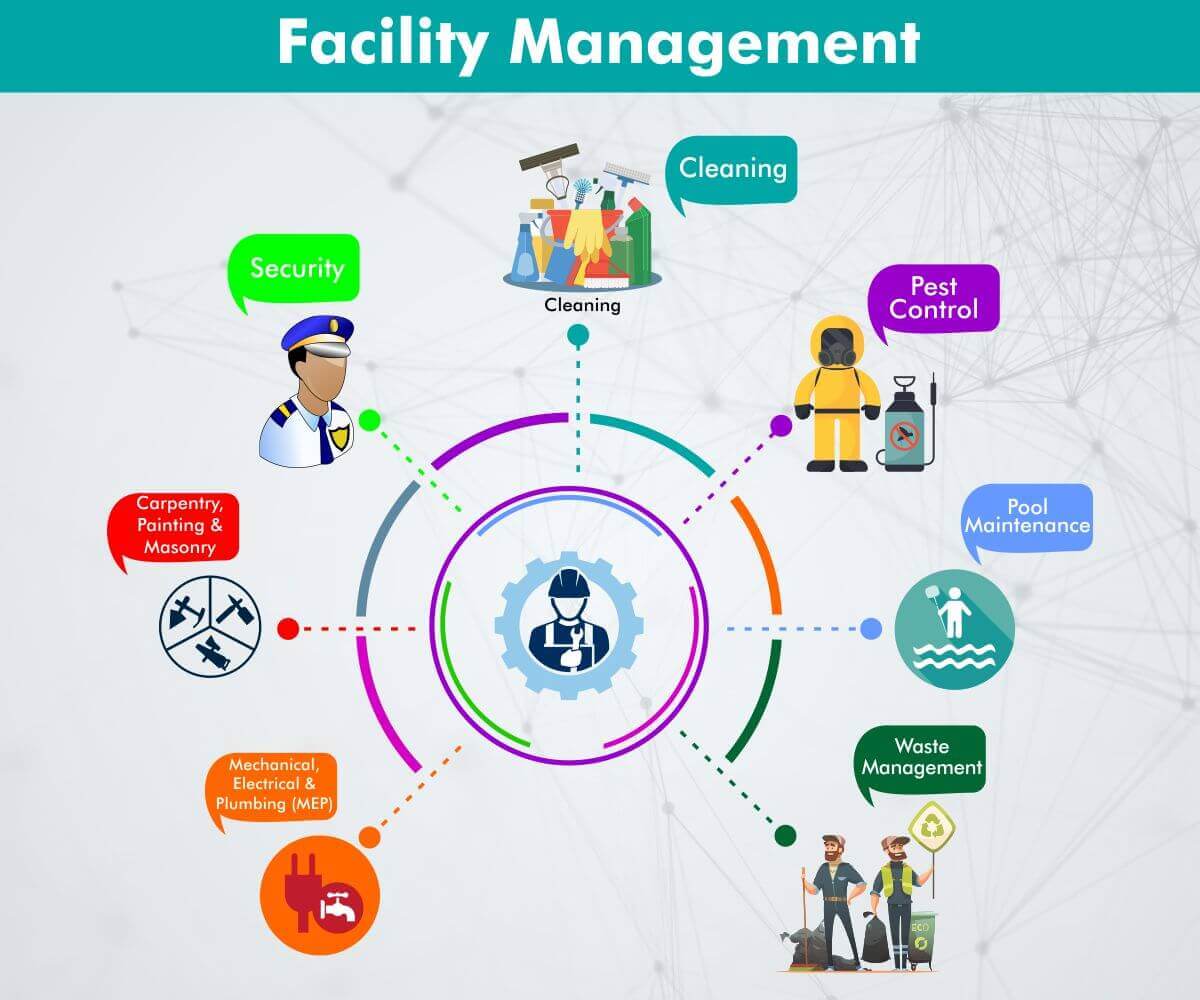 Top Advantages Of Getting A Facility Maintenance Certification –
Every business, irrespective of its industry, has one thing in common. They need office space and the office space needs certain facilities. Facilities include infrastructure, security, space, cleaning, people, and health and safety.
Facility managers are responsible for ensuring that all the facilities in an organization are maintained well. They perform space management, building maintenance, contract management, provide communication infrastructure, and various other similar activities that enable the rest of the staff to do their jobs.
Without proper facilities management, the office space starts to fall apart, and people find it difficult to work in the office space. It starts to impact productivity and can reduce work efficiency.
Also Read – What Is Facility Maintenance And How To Get A Job In This Vertical?
If you are excited by the prospect of handling these responsibilities, you must consider becoming a facility manager. The first step towards landing the job as a facility manager is to get your facility maintenance certification.
The certification offers a host of benefits and can vastly improve your career prospects. Here are a few advantages of getting certified for facility maintenance.
Check out the Top advantages of getting a facility maintenance certification as below –
Understand the Job Responsibilities –
The first step to becoming a better facilities manager is to understand your responsibilities. As a facilities manager, you are responsible for creating and maintaining an operational workspace that encourages productivity. While this is the broad job description, your actual responsibilities include:
Staff supervision across various divisions
Maintain basic facilities.
Manage budget
Oversee contracts and service providers for essential functions such as cleaning, catering, security, parking, etc.
Help oversee renovations and relocations
Ensure that the office meets all safety and health regulations
Create reports that help upper management make decisions about various maintenance activities
Forecast the needs of the facility.
The facility maintenance training courses that you will take before getting the certification will train you on how to handle each of these responsibilities to the best of your abilities. It will make you better equipped with the knowledge required to carry out your day to day duties.
Improve Your Skills –
Facilities management is not an easy task. The rest of the staff rely on your ability to do your job well so that they can do theirs without distractions.
The responsibilities of a facilities manager require you to possess certain skills such as time management, teamwork, collaboration skills, communication skills, multi-tasking, proactive thinking, decision-making skills, and leadership skills.
The FM certification course will help you identify the skills you already possess and improve them. It will also help you gain other skills needed so that you can become an excellent facilities manager.
Get a Higher Salary –
There are various ways to become a facilities manager. Certification is not mandatory. However, the FM certification indicates that you have taken the time and effort to understand your responsibilities and hone your skills.
It also means that you have a better understanding of how to do the job and will be able to help the organization better. Facilities management is crucial for every organization. It is not something that companies take lightly.
The FM certification on your resume means that you have more knowledge about the intricacies of facilities management than someone who does not have the certification. It also means that you will be offered a higher salary.
Improve Your Employability –
Since facilities management is something that every business needs, there is a high demand for the job. Every office needs a competent facilities manager.
Many have recognized this trend and are looking to build a career in the field. Every potential employer receives hundreds of resumes for the job. You have to make your resume stand out to get noticed.
The FM certification is a sure-shot way of getting noticed. Many of those who want to become facilities managers apply for the job based on experience in the field. While experience is important, experience combined with the certification is even more attractive for the employer.
Help Organizations Adhere to Health and Safety Standards –
It is the responsibility of the facilities manager to maintain the health and safety guidelines at the office. Many of these are monitored by the local authorities. A violation of the health and safety guidelines laid down by the government can attract large fines.
While most of these guidelines are in place to ensure a safe working environment, many of them also ensure that the office follows protocols that are better for the environment. You will be able to make the office more energy-efficient and reduce the waste generated by the office.
The knowledge you gain from FM certification courses will help you implement these guidelines effectively. You will be helping organizations reduce their environmental impact.
Help Businesses Improve Efficiency –
A safe office space that follows the basic health and safety guidelines is a necessity to ensure that the employees can work efficiently. A messy workplace distracts them from their job and reduces productivity.
The knowledge you gained from the FM certification will help you in creating a workspace that encourages the employees to work more efficiently.
The facilities manager is one of the most valuable employees in any office as it is your role that enables employees to excel at their job.
Keep Up With the Latest Technology –
There was a time when facilities management was equated to janitorial work. However, this has changed for the better. Organizations understand that a facilities manager is much more than a janitor.
In addition to this, the increase in automation and advancement in technology is making the office space more tech-friendly. The FM needs to understand how to utilize the latest technology to improve the workspace.
With the FM certification, you will be trained in the latest trends. Most training courses provide up to date information that teaches you about how to incorporate technology to improve the work processes.
Get Promoted –
You may start as a facilities manager, but it is understandable that you want to get promoted to a higher position. There are various levels of FM certifications. The basic ones can help you land the job, while the advanced ones can help you get promoted.
It opens up your employment prospects and makes you eligible for roles in upper management.
Conclusion –
The FM certification is an excellent way to establish your career as a facilities manager. The certification not only increases your chances of getting hired, but it also increases your salary.
You will be able to hone your skills and gain a keen understanding of your roles and responsibilities. The certification will also help improve your career prospects.
Also Read – Top 6 Reasons To Take Team Building Activities Like Breakout