iBoysoft Data Recovery for Mac Review: An All-in-One Data Recovery Tool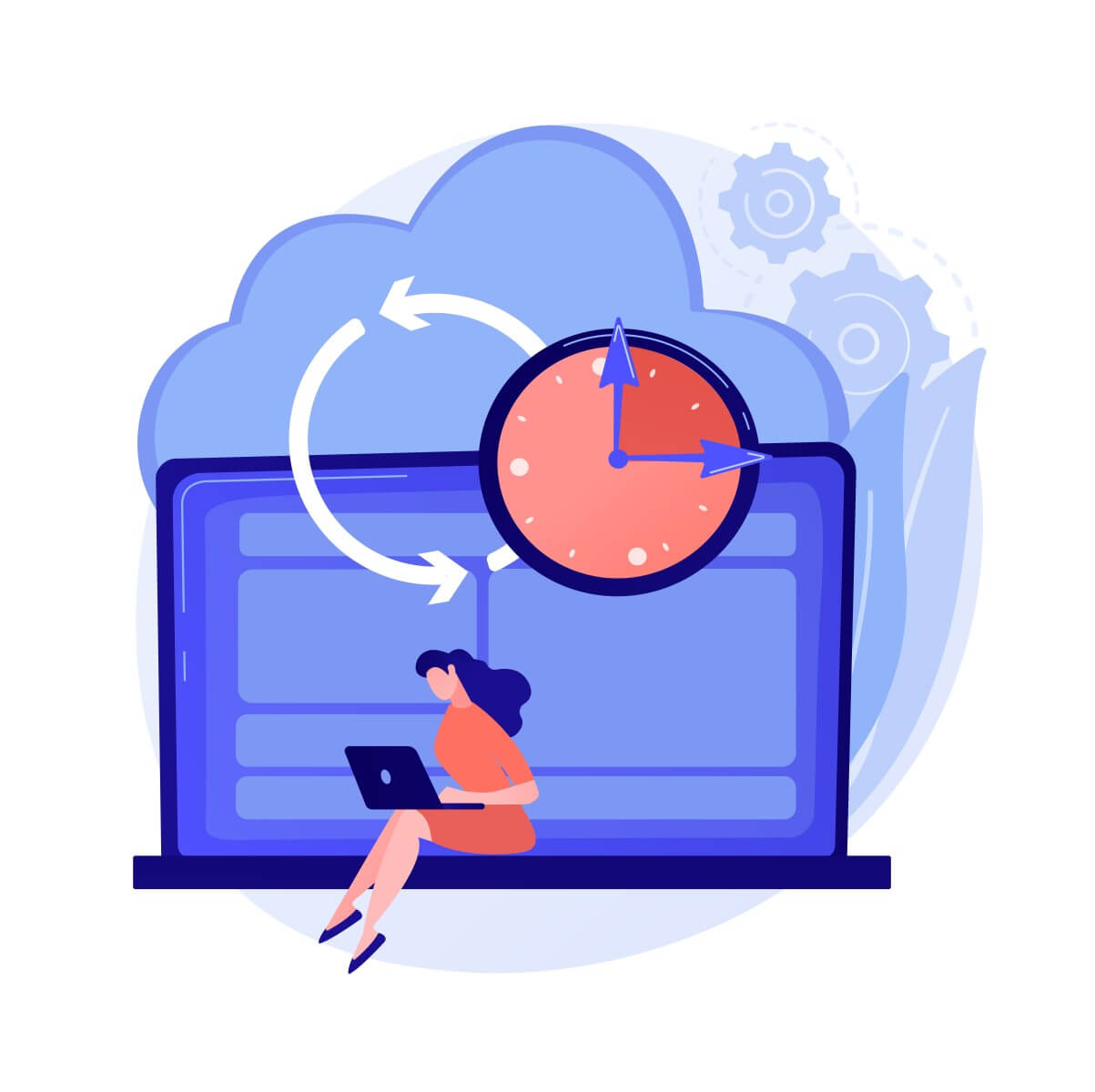 iBoysoft Data Recovery for Mac Review: An All-in-One Data Recovery Tool –
Data loss is really a terrible headache. Just imagine that you accidentally delete your files without backing them up on your Mac, or your Mac gets infected with a virus so that all your data stored on it is lost. It is very upsetting to encounter such a situation. When facing such a terrible situation, you are  likely to perform Mac data recovery by using a data recovery program.
With the development of science and technology, more and more data recovery programs are put into the market. It is simple for you to choose a data recovery tool, but it is quite difficult to select the right program that has all the functions to meet your needs from so many data recovery programs. After trying several data recovery tools, I will recommend iBoysoft Data Recovery for Mac to all of you.
Also Read – Memory Card Data Deleted Automatically? How to Fix This Issue?
Why Does Data Loss Occur?
Data loss results from two scenarios, namely, data deletion and lost data. As for data deletion, here are three situations.
The Mac Trash is emptied.
The file in your Mac Trash is deleted immediately by clicking the right mouse button and selecting Delete Immediately.
The data is directly deleted from digital devices.
As for lost data, here are some possible reasons.
Hardware damages caused by water damage, fire damage, and other damages to hard drives
Software errors caused by bad sectors, virus infection, corrupted file system, corrupted partition table, and more
Formatting
Laptop theft
Both data deletion and lost data will result in data loss. If you want to prevent such situations, consider the following tips.
Develop a good habit of backing up your data.
Use Firewall and Antivirus as well as professional data recovery software.
Use an uninterruptible power supply to prevent damages caused by power outages.
Protect your computer or storage devices from water damage, fire damage, and more uncontrollable damages.
Try to reduce human errors and contact IT specialists if necessary.
What Is iBoysoft Data Recovery for Mac?
iBoysoft Data Recovery for Mac is an all-in-one data recovery program, which enables you to solve all data loss problems, including recovering deleted files, lost photos, documents and videos, formatted drives, and more.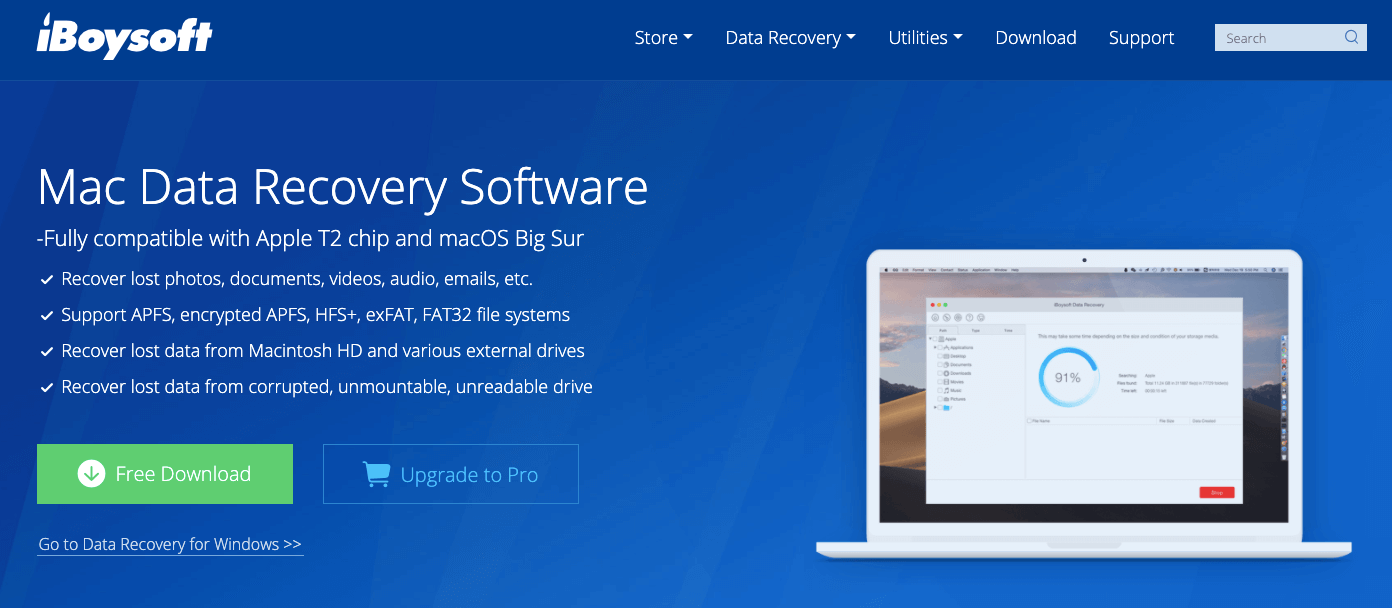 The Interface –
iBoysoft Data Recovery for Mac is equipped with a simple interface. When you launch it, you are able to find every button you need by virtue of the user-friendly interface. There are four buttons in the upper left corner of iBoysoft Data Recovery for Mac. The four buttons from left to right are the Activate button, the Preferences button, the Help button and the Purchase button.
Once you click the Activate button, you will jump to the Activation Window. Enter your license key, and then you can enjoy the full version.
If you want to do some preferences settings, just click the Preferences button, and then you are able to decide your scanning modes by checking the corresponding file systems.
If you encounter some problems when using iBoysoft Data Recovery for Mac, click the Help button to get online help. The Data Recovery Software by iBoysoft can be used for free without any charge if you use its free edition, but you can also enjoy its full version by clicking the Purchase button when necessary.
A three-bar button is located at the top-right corner of the interface. If you want to load disk images, create boot drives, load sessions, this button can offer you help. The Load Session function is for these people who can't recover their data in time, and the Create Boot Drive function is used to solve the problem that your Mac doesn't start properly.
All detected drivers will be displayed in the middle of the software interface. If you don't find the drive you need, you can click Find Lost APFS Partitions to get help. The Scan button is presented at the right bottom of the interface.
Main Features of iBoysoft Data Recovery for Mac –
Recover lost data from various external hard drives.
Recover lost data from corrupted, unmounted, unreadable and formatted
Support deleted files, videos, audios, photos and emails recovery.
Support APFS drive and encrypted APFS data recovery.
Recover lost files caused by a system crash.
System Requirements –
iBoysoft Data Recovery for Mac supports macOS 11 (Big Sur), macOS 10.15 (Catalina), macOS 10.14 (Mojave), macOS 10.13 (High Sierra), macOS 10.12 (Sierra) and OS X 10.11 (El Capitan), 10.10 (Yosemite), 10.9 (Mavericks), 10.8 (Mountain Lion) and 10.7 (Lion). Its supported file systems include APFS, encrypted APFS, HFSX, HFS, HFS+, exFAT and FAT32.
In addition, iBoysoft Data Recovery for Mac is fully compatible with the Apple T2 chip, so there is no need for you to worry about the data recovery problem on your T2 Mac. Moreover, this program supports external disk recovery on M1 computers, and internal disk recovery will be available soon.
Price –
iBoysoft Data Recovery for Mac has four editions, that is, a free edition, a 1-month license for $89.95, a 1-year license for $99.95 and a lifetime license for $169.95.
The free edition has some functional limitations. If you just want to use a free edition, you are able to scan data from encrypted APFS, APFS, HFS+, FAT32, exFAT drive and preview files. However, you can only recover 1GB data from HFS+, FAT32 and exFAT drive. If the free version can help you solve the problem, just try it. If not, it is a good choice to use a paid version.

How to Recover Deleted or Lost Data on Mac with iBoysoft Data Recovery for Mac?
Step 1: Download, install and launch iBoysoft Data Recovery for Mac.
Step 2: Choose a drive or partition on which you lost data.
Step 3: Start to scan the drive or partition you have chosen by clicking the Scan button. If you want to recover lost data, check Deep Scan. If you hope to recover deleted data, a quick scan is a good choice for you. At this time, you should make sure that Deep Scan is not checked.
Step 4: Find the files you want to recover, and then click the Recover button. Take full advantage of the preview and filter functions to quickly find what you want.
Conclusion –
iBoysoft Data Recovery for Mac offers you many useful functions. With the help of such a versatile tool, you can not only perform deleted or lost file recovery, but can also recover encrypted APFS and T2 data recovery. Besides, this tool enables you to recover any types of files, and the recovery process is fairly quick. If you want to have a better understanding of this program, go to its official site.
Also Read – What To Do When USB Drive Won't Show Files and Folders?