Why Live Chat is Important for Customer Support in 2020?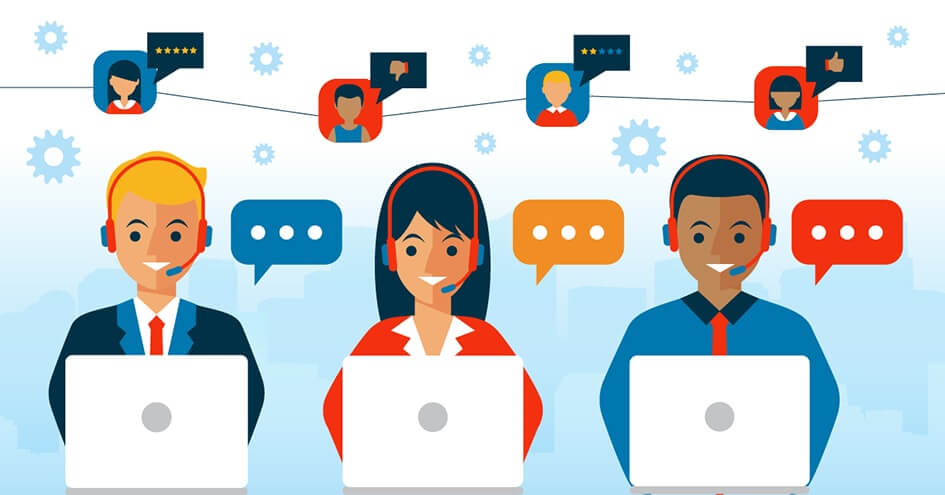 Why Live Chat is Important for Customer Support in 2020?
People usually think of live chat as a support tool but believe us when we say the advantages of live chat run way deep. Not only does it impact sales, service or impact positively, but the benefits it provides are very far-reaching and diverse. Making use of live chat software is very beneficial for both the customers and the business. It provides a platform through which you can chat with your customers directly.
It comes to us a no brainer that in this modern and fast-paced world customer service is considered as the backbone of any business model. Good customer support can be the difference between an enterprise flourishing or flopping. The main difference between a business that is profitable and the one that is stagnating is in its determination, motivation, and how much it emphasizes the benefit of its customers. Each little step in the right direction goes a long way and has some impact on the end product, which is why attention needs to be put to the slightest of details together with live chat.
It might not even be possible to list all the feasible advantages that it offers in a conventional blog article, but we will still try listing some of them so that you may know.
Check out Why Live Chat is Important for Customer Support in 2020 – 
Saves Money and Easy to Use –
In this fast-paced world, where competition is at its peak, companies and businesses are searching for budget-friendly customer service options. Live chat can certainly fill the gap with its role of cost-effective customer service. Your customer probably does not even need to pay anything to access live chat which is probably one of its greatest benefits. It is also very easy to use, you can start chatting with your customers by just a click of a button.
Instead of searching for a product on your website, the customers can access the live chat, and customer support can easily guide them through the whole process. By integrating live chat software on your website, you can easily help them find whatever they were looking for. So in this way you can also save your money and get your work with ease. It is simple and easy.
Also Read – What is Digital Marketing? How it can help grow your business?
Remove Language Barriers –
If you are running an international business live chat software becomes a necessity. You will be dealing with customers all over the world. Not all of them will be familiar with English. Therefore, the integration of live chat software can easily solve this issue due to its multilingual capacity. The software can easily translate your messages in real-time. Moreover, this makes your business or website accessible to the whole world.
Seamless Monitoring and Safeguarding Reputation –
A management team of a company can greatly benefit from live chat software. The software allows them to monitor the traffic easily and run quality control tests. It also allows for the supporting and supervising of agents. It can also filter users that keep throwing slurs for no reasons and greatly minimize profanity. You can easily resolve these problems without notifying the public. Hence it greatly safeguards your reputation.
Increases Revenue –
Several studies have proven that live chat customer support greatly increases your revenues overall. It has also been proven that customers using live chat are more likely to purchase something as compared to their counterparts who do not utilize live chat software. Hence it can easily be stated that live chat plays quite an influential role in making a business profitable. It offers instant access to the sales team as well as your customer staff. It plays a crucial role in generating leads and opportunities to turn them into successful sales.
Increased Customer Loyalty –
It is pretty obvious that if visitors of your website are quickly getting their queries answered within seconds, they are saving a lot of time. Not only that but they also need to go through the hassle of reading the customer reviews. Now, this may not sound much, but every second matter when it comes to generating leads and marketing sales. Researches and studies also prove that customers are more likely to return to the businesses that have live chat services because they feel more comfortable with the businesses that provide excellent customer support. So, if you are planning to improve your customer service and build a loyal customer base, utilize the services of live chat software.
Competitive Edge –
It is quite astonishing that even in this modern age, most big companies and businesses do not implement any live chat service into their model. A recent study found that a mere 10 per cent of all websites use live chat to provide any live chat support to its customers. This study further proves that if you plan to implement live chat support, you will directly have a huge competitive advantage over your competitors. You can more proactively engage with your customers and have an easier time converting marketing leads to sales.
Gain Insight On Customers Likes And Dislikes –
Live chat support can help you gain valuable information on the likes and dislikes of your customers as compared to traditional methods such as email support or phone calls. With the help of live chat service, you can easily access the chat history of your customers and serve them accordingly. It helps in building long term relationships with customers which is very important if you are competing with others over the same demographic. A recent study also states that customers would not hesitate to pay a 25% additional premium for better customer support experience.
Instant Responses –
Instant responses go a long way when it comes to building long sustainable relationships with your customers. The customers do not need to go through the hassles of phone calls or emails you. They can log in to your website and get their queries answered within minutes. Live chat means no unnecessary delays for the customer because they are not waiting as they would if it was an email.
Reduces Agent Workload –
Live chat greatly reduces the fatigue on your employees. Instead of sitting with a phone all day long, you can preset answers to the most frequently asked questions. Thus, it greatly reduces the burden and frustration of manually typing the same thing over and over again.
Conclusion –
To sum it all up having a live chat software at your disposal for running your website is an absolute necessity. It helps to build and sustain customer relationships as well as give you a competitive advantage over the others. As the world moves forwards business, who do not utilize live chat will be a thing of the past.
Also Read – Importance of Web Designing and Marketing for Small Businesses