Top 5 Websites To Chat With Random People Anonymously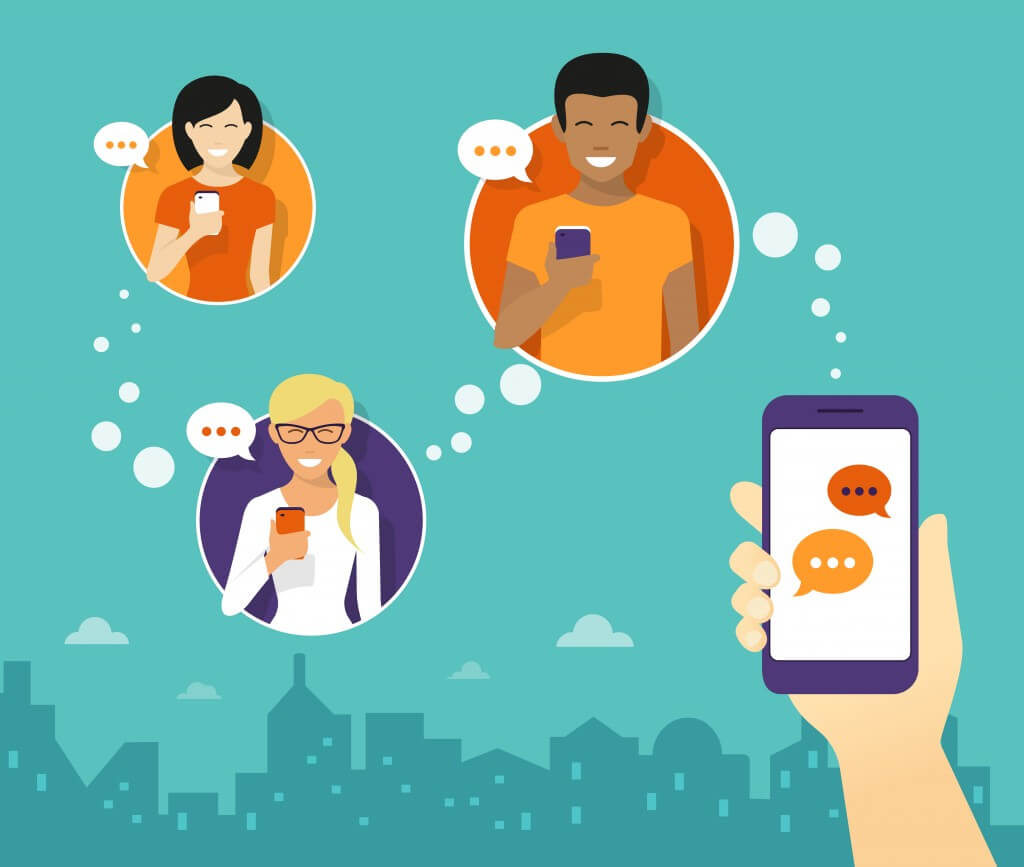 Top 5 Websites To Chat With Random People Anonymously –
Don't we feel like being anonymous? and share everything with everyone or anyone so they can't judge us and we can freely share more things about ourselves without any hesitation and fear of being exposed or the other way around like they can speak to you without any filtration and you can listen to them, learn or enjoy the experiences from others. Heavy hearts can ruin life?! You can also make someone's life by giving advice and cheering up.
We sometimes feel low in life but it is part of life. Introverts and lonely people always pass their time with heavy hearts just because they have only a few people around them and they are hesitated to even speak with them. If you are one of them, you should definitely share your heart out to people. Sharing your problems and your loneliness will make you feel light-hearted and you will wake up in a run of life. 
People who are extroverts but unable to share your secrets because of trust issues. If you belong to this category then you should definitely stay till last to know what we have brought to you!
If you belong to any of the above categories but willing to speak your heart out anonymously with random people. We have brought you the top 5 list of best websites, where you can stay anonymous and share your thoughts, ideas, about life, goals, problems, and many more.
Also Read – Benefits of Video Verification for Fintechs and Digital Customers
Let us have a look at what are the top 5 websites to chat with random people anonymously:
1. Omegle –
Omegle is a free online website, where you can chat with anyone without any registration i.e being anonymous. Omegle also provides services of text chat, voice chat, and video chat with any random person. Which means it's just 'you' and 'stranger' or 'stranger 1' and 'stranger 2' in spy mode. It is available in the English language and with encryption of your chats.

Security is imposed for misbehavior and passing nudity content through the camera. Omegle is the top prior website when it comes to being anonymous and chats with random people. 
2. Imeetzu –
Imeetzu is another alternative with more features that can add some sweetness in your chat room. Though no registration is required and is available in different languages. Imeetzu adds the feature of uploading images which brings more emotion in your chat room with strangers. Once you upload images you can reuse it though once you delete yourself from Imeetzu they delete your images from the server automatically.
Also Imeetzu is not only sticking to the website, you can access Imeetzu by downloading an application for android which becomes easier to access and speak your heart out by also simultaneously working.
3. Chatzy –
Chatzy is a free online chat website as well as a premium chat website. It totally depends on you to go for which one. Chatzy has more features and you can create a group i.e rooms.
The free room version has fewer features than that of premium, in the premium you get advertisement free chats, you can send and receive unlimited private messages from visitors, there are no timeouts for room chats.
You can access many rooms with many members whereas free version is restricted up to 10 non-subscribers, you also receive faster updates, updates such as messages will be received faster and other updates. For the premium version, the security of payment is good and very safe to pay. 
4. Talk With Strangers –
Talk With Strangers (TWS) is a completely free online chat website. You can access every feature of it for free. Talk With Strangers website is newly established with more features the same as of WhatsApp. You can join multiple rooms all over the world and make friends globally.
There is no restriction on age, gender and no registration required. You have to simply add your nickname and access the rooms or join the rooms. You can search and join the room you are interested in and discuss any topic with strangers.
The best part of talk with strangers is you can save the chat history and read it whenever you want. Completely safe access and complete security of your chats. You can also follow people upvote, comment, and reply.
5. Tohla – 
The is another free online chat website. It does not charge any fee for registration. You can speak one on one with anyone randomly. It provides you the superior engagement of users, also free video chat with anyone. Tohla website restricts the share of intimate content. Since the aim of Tohla is to provide fun and time pass by making new friends. So if you are thinking of doing something similar this one is an imperfect choice.

Conclusion –
Above are the list of top 5 websites to chat with random people anonymously. To chat by being anonymous with random people all over the globe. Share your thoughts, ideas, problems which will help you mentally to be strong and feel fresh. If you are thinking to grow your network over the globe above ones will be the best choice for you. Choose any one or multiple according to your comfort and luxury. Develop relations and make your life happier.
Also Read – 5 Important Things About Certificate Lifestyle Automation?