Top Digital Tools That Will Take Your Conventional Business to Next Level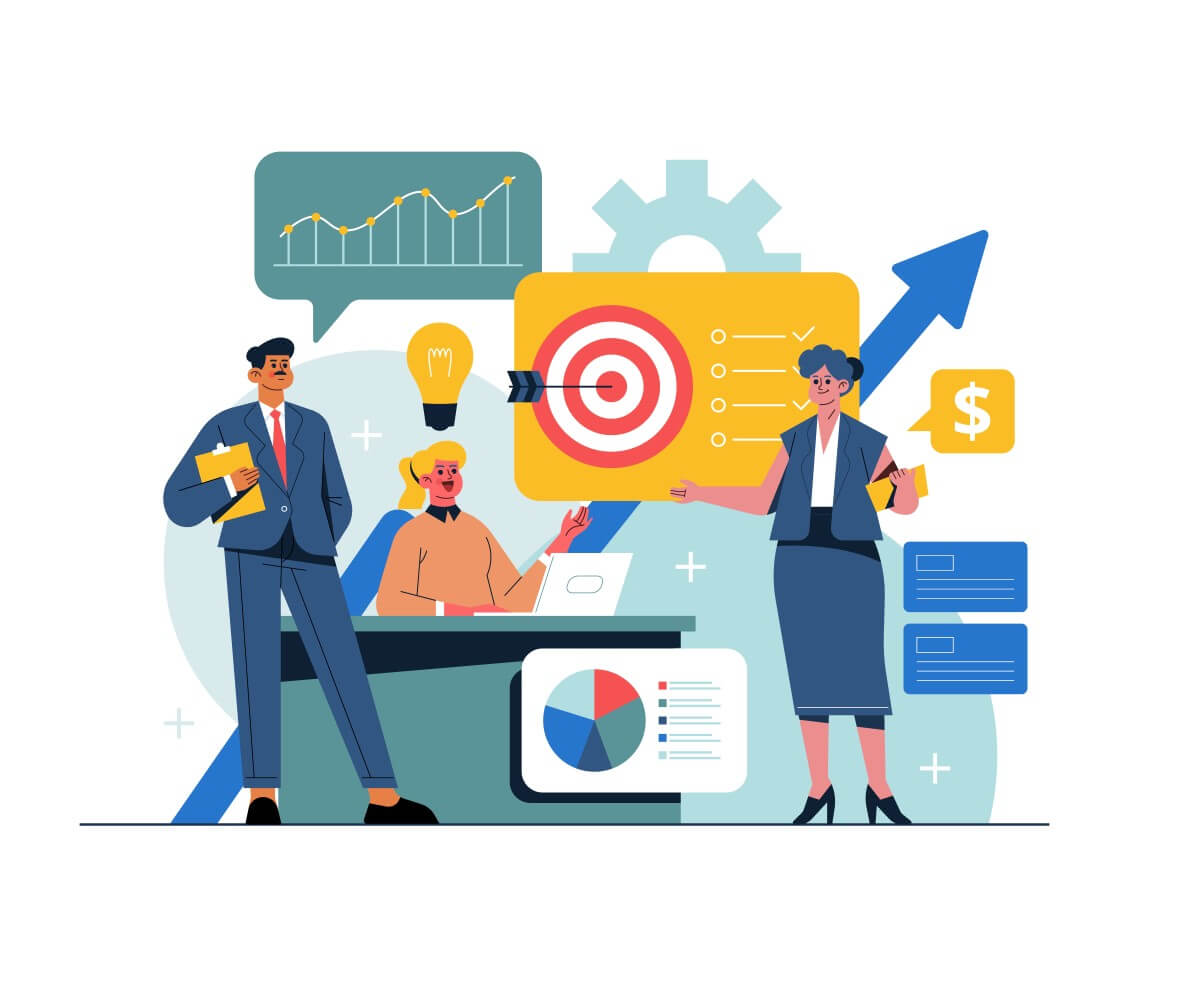 Top Digital Tools That Will Take Your Conventional Business to Next Level –
The transition "back to normal" of businesses after a global pandemic can be cumbersome. Businesses are now looking for digital tools to equip them for the post-COVID-19 world, whether it occurs in 2020 or at the beginning of 2021. 
In the process of reaching your dreams as a tech entrepreneur, you will come across rewarding and risky paths. Technology and advanced digital tools may be the savior no matter what you have experienced and how far you have fallen. If you don't know anything about technology, your business won't survive in the competitive business market. 
Also Read – Top 4 Things You Should Consider When Expanding Your Business
Researchers at Deloitte have found that small businesses embracing digital technologies and tools can increase their competitiveness, thereby positively impacting the economy and jobs. 
To help you prepare for the rollercoaster ahead, we have put together a fantastic list of digital tools that every entrepreneur can implement to transform their conventional business into a modern enterprise. Let's have a look. 
Overview of Digital Tools in Various Categories –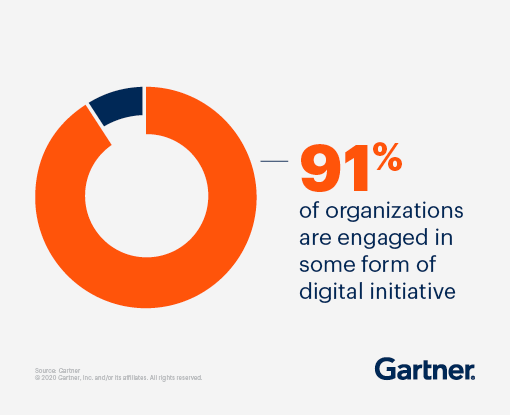 Source: Gartner
Business success begins with understanding the secrets of growth. Taking advantage of today's world's most widely used element: technology, brick-and-mortar businesses, and startups strive to soar to new heights.
Businesses that succeed remain in tune with technological advancements and stay abreast of the digital world. Using online business tools to make sure your business thrives isn't as difficult as it may seem if you're a tech-savvy leader or business owner.
Here researchers came up with the conclusion that old-fashioned businesses use below mentioned digital tools in diverse categories:
For web presence, businesses have to invest in website and app development 

Usage of social media for customer engagement, sales, marketing, and lead generation

eCommerce and online ordering capabilities via their own application or third-party platforms 

Running digital ads, including banners on websites, social media, performing search engine optimization, etc. 

Usage of internal productivity tools such as assertive communication tools, cloud software, and video-conferencing tools 
Well, this is just an overview, every business's requirement is unique, and they adopt digital tools based on their needs and customer's demands. 
Top Digital Tools that Streamline Business Process –
Source: Dion Hinchcliffe
The key to maximizing your business's potential is implementing powerful digital tools and a supportive working environment. As more and more online platforms become available, businesses are taking advantage of them to enhance the productivity of their enterprise. In turn, this has resulted in improved productivity, efficiency, and profitability. 
Taking advantage of technology today has never been easier, thanks to the digital world. These are the digital tools that industry experts are using to streamline the business process. 
Take Your Store Online –
Whether you are operating an old business or want to commence a new business, taking your physical store online is the primary step you need to take. And there are a lot of options available; you don't need to spend huge bucks on website and app development. 
Startups and small-scale business owners prefer solutions that are cost-effective and offer customization options. Irrespective of size, when we think of creating an online store, three biggies such as Shopify, WordPress, and Squarespace come into mind. 
Leverage Beginner-friendly Solutions
Wix for website

Squarespace 

Shopify

Appypie for app development 
We all know how the above platforms have helped grocers and restaurants move their business amid the pandemic. Moreover, zero technical skill requirement, appealing templates, dedicated customer support, and other customization features made it easy to integrate a complete delivery solution within their existing systems. 
Hence, more and more retails opt for these readymade solutions for their businesses as it saves time, resources, and money. 
Team Collaboration Tools –
Everything in life depends on communication, including business. To keep everything running smoothly and to avoid miscommunication problems, it's critical that everyone is well informed and on the same page. You all must have a way to communicate with each other, so you need an app for that.
Below mentioned collaboration tools allow employees and managers to communicate and collaborate with each other. 
Skype

Slack

GoToMeeting

Zoom

Google Drive (for file store and sharing)

Asana

Trello 
Digital technologies are transforming working patterns, and physical offices are no longer obstacles to employee performance. That's why your communication needs to support your employees who work remotely or internationally, and these tools are popular and come with lots of features that make collaboration easy.
CRM Tools –
Customer Relationship Management software is estimated to be worth $40.2 billion in 2019, and the market value is expected to increase by 14.2% between 2020 and 2027. As CRM becomes increasingly important, its value will increase since it can be used to manage activities and strategies relating to the prospectus and potential customers.
CRM helps you track multiple touchpoints – such as email, emails, voice mails, and deal stages – by getting phone numbers, email, and other contact details. To find out how to approach a particular customer, a marketer can use the access to compare current leads with past leads.
The CRM tools below help you manage your customer pipeline efficiently,
Salesforce

Zoho CRM

Oracle CRM On Demand

SAP

Batchbook (perfect for small businesses) 
Customer relationship management is an advanced tool that combines customer data with an intuitive user interface to give you the insight to make critical decisions to convert opportunities into leads which in turn are converted into customers and loyal customers.
Digital Marketing Tools –
It is not an option for businesses to promote their brand on social media and other digital platforms but staying on top of the posts and messages is a nightmare if they do not have digital marketing tools in their strategies. 
For lead generation and sales, internet marketing is crucial. No matter how well your products or services are created, you will not be able to expand your business effectively without a good and trustworthy audience.
We will introduce you to several digital marketing tools for businesses that you can use right now to get instant growth online and generate leads for better revenue.
Hootsuite

Buffer (for social media management )

MailChimp (for email marketing )

Behance ( to create amazing graphics)

SEMrush

HubSpot 
Digital marketers know how crucial it is to have a reliable stack of tools. A marketing tool can either make or break your campaign nowadays, and you should ensure that you're only using the best software.
Be a Part of Digital Games with These Tools –
Going digital has become a necessity rather than a luxury these days. Without the right tools, this isn't possible as it was years ago. From the list above, select the platform that will help you automate your business most efficiently and integrate it to better position yourself for rapid growth. 
Author Bio –
Nirav Parmar – Nirav is an online marketer and blogger having hands-on experience in crafting creative content. The skills he poses in creative writing is fantastic as his ability to write engaging content attracts the readers. His enthusiastic approach to researching the facts related to the topics is phenomenal. He knows all the latest trends of delivery business, strategies to digitalize SMEs,  changing market dynamics etc.
Also Read – Top 10 Online Survey Tools for Your Business in 2021