Why is Software Maintenance Important For Businesses?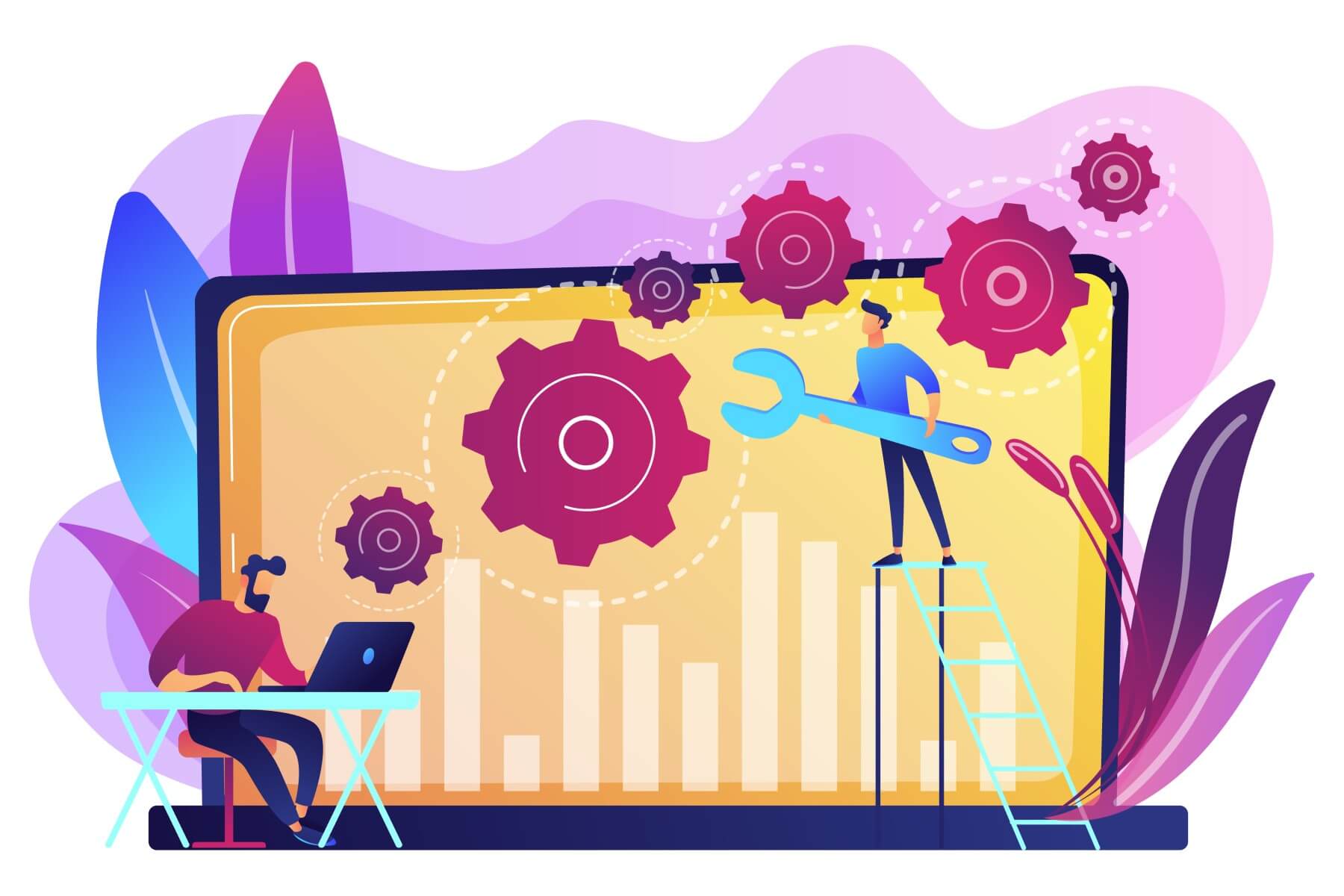 Why is Software Maintenance Important For Businesses?
Software Maintenance is equally essential as Software development. It allows startups, SMEs, and brands to deal with evolving technology and business environments.   
About 60% of the cost is for Software Maintenance, and another 60% of the maintenance cost is for enhancement. (Statista)
The global industrial maintenance management software market is predicted to rise at a CAGR of over 25% from 2018 to 2022. (Businesswire) 
Image source: Businesswire
Also Read – How To Select Best Custom Software Development Company?
You might have a question in your mind: Why spend extra money for maintaining the software?              
The Software Maintenance services help businesses enhance software performance and update trending or other essential functionalities to make the software more advanced. This ultimately helps enterprises meet the current market demand and grow.                                    
Let's move further and know about Software Maintenance and its importance.   
Why Software Maintenance is Important?
Software development is a single process that means we develop software once, and then after that, we update things accordingly to meet the current market demand.  
When a user uses software, he/she looks at the upgrades and expects better performance after a certain time frame. All these things can only be performed well by availing Software Maintenance & support services. This is the reason why you should adopt the Software Maintenance step in the development process.
Well, there are different sort of software and app Maintenance Services Categories that are:
Adaptive Maintenance – This type of maintenance concentrates on software infrastructure.
Perfective Maintenance – This sort of maintenance focuses on tuning all features, elements, functionalities, system operations, and more.
Corrective Maintenance – This helps in detecting and fixing the bugs occurring in the software.
Preventive Maintenance – This software and app maintenance service assist in preventing the system from any forthcoming vulnerabilities.
Now let's focus on the key importance of Software Maintenance in various business verticals such as startups, SMEs, and large enterprises.
Check out 6 Main Reasons why is software maintenance important for businesses as below –
1. Bug Fixing For Seamless User Experience –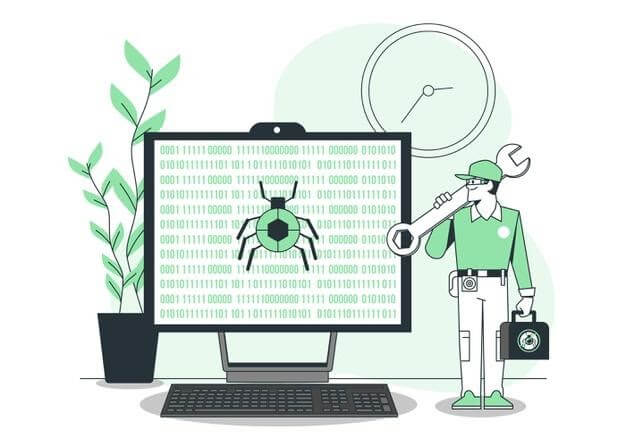 Sometimes while using software or applications, you might have seen a screen displaying an error or you facing an issue while loading the page even with the high-speed internet. This all happens because of bugs. The reason for occurring bugs may be bad coding or any system failure. Well, bugs can also appear due to any modification or change in framework, platform, hardware, software version upgrade, and more.
With Software Maintenance, most of the bugs can be resolved in a simple manner, and a few also take time to get fixed but will definitely get fixed with it. This is one of the main reasons why businesses should include Software Maintenance in their main processes. 
2. Re-engineering To Reshape The Functionalities –
Analyzing the future demand and trending technologies can help you make efficient use of re-engineering in software.  Re-engineering helps in restructuring the code and data as well. In order to make software functionalities more efficient, you should focus on re-engineering, and this can be done with the help of Software Maintenance services.
In order to meet the user's demands, it's really important to focus on the latest trends; this is the main reason why brands like Apple, Google, and Microsoft are heading towards adopting Augmented Reality, Virtual Reality, Predictive Analytics, Artificial Intelligence, and more.  
3. Upgrade For Better Performance –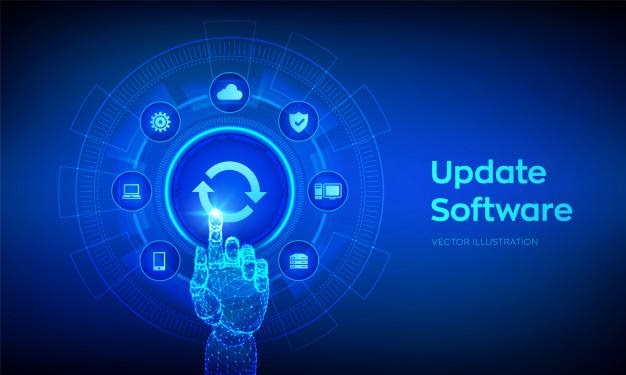 Upgrades help you enhance the overall software look and performance. With the new upgrades option, you can include new functionalities and features in your app or software, ultimately increasing scalability, efficiency, security, and performance.    
Moreover, it will automatically rectify the bugs existing in the prior edition. A routine upgrade of the system guarantees quality, and testing helps you minimize system failure problems. All such things can be managed in a good manner with Software Maintenance solutions.     
4. Business Growth Is Enough To Gain Success –
Lack of maintenance, upgrades, and smart support can affect the software working, so to avoid this, concentrate on its level of desired operations. Additionally, work more on daily maintenance for tremendous business growth. 
If businesses ensure to invest more time and money in Software Maintenance, then it can help them increase their productivity and will support in making software famous across the world. But all such things require great attention and planning so, for this, you can avail of Software Maintenance and support services. This will help get innovative and leading ideas and make your software extraordinary as per the current market demand.
5. User Adoption To Increase Reach –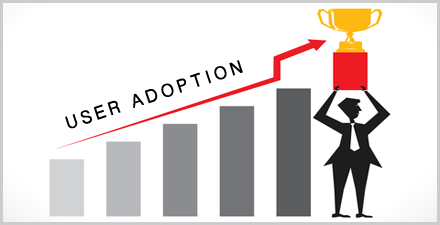 Irregular maintenance can make your software outdated, but users using it would prefer using the upgraded version, including new features and functionalities. This helps in increasing the user adoption rate and will improve user experience.                                        
If you will not invest in Software Maintenance, then providing what users require will not be possible, ultimately decrease user quality. This will be a great loss of money and as well time. You might listen to Orkut's name; in the time period of 2006 to 2010, this social media platform was famous and widely used by the users, but due to lack of maintenance and upgrades now it is not even recognized in the market. So if you don't want to face such a colossal loss, focus on Software Maintenance. 
6. Business and Legal Side –     
Along with the technological parameters, the business and legal side of things is also important. Most software and apps include a privacy and security section in which various essential pointers related to software norms are mentioned, and for using that software, users have to follow the same. 
Sometimes businesses upgrade features and functionalities, or the government updates the rule of using the software, but we forget to update the same in our privacy and security section. This somewhere breaks the laws. So, to avoid such sort of things with Software Maintenance updated softwares business and legal side also.  
Why Choose Best Organization For Software Maintenance Or Smart Support? 
Software Maintenance organizations strives to consolidate the best application maintenance practices that encourage optimal functioning for small, moderate, and large-level business softwares.
The smart support offered by the organization keeps the focus on all things starting from bug resolving to re-engineer the software. 
Conclusion –
If you want to make your business software famous like Hubstaff, and Microsoft, focus on both software development and maintenance.  I hope this: Why is Software Maintenance important for businesses? Write-up helped you know the key benefits of adopting Software Maintenance. If yes, then please like, share, and comment.
Moreover, after reading this write-up, if you have changed your mind and now want to adopt Software Maintenance services, then without giving a second thought, get connected with the best Software Maintenance company. This will benefit your business by getting innovative solutions as per the current market need and demand. 
Also Read – 10 Best Online Teaching Software During Coronavirus Pandemic