Corona Pandemic Survival Guide: How Modern Technology Help You Win the Game?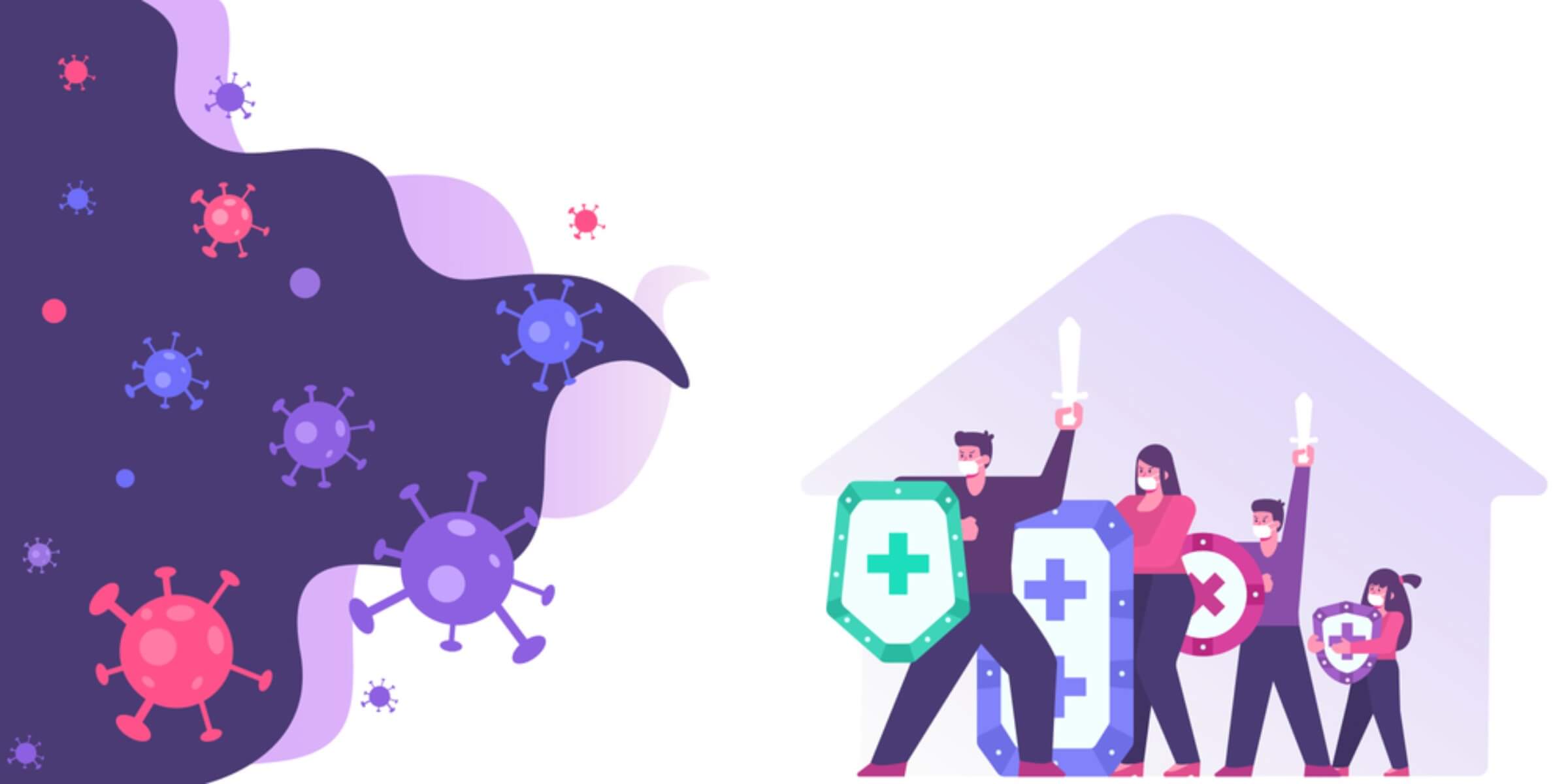 Corona Pandemic Survival Guide: How Modern Technology Help You Win the Game?
The coronavirus continues to spread across the globe; not a single nation is immune from the adverse impact of it. What's, though, is that lockdown and social distancing are here to stay for a long time. The impact of the coronavirus is not only affecting health but forcing entrepreneurs to revamp their existing business strategies.
Coupled with advanced technologies such as artificial intelligence, machine learning, data science, and fluctuating economic conditions, the pandemic has brought significant economic and business landscape changes.
Also Read – How AR and VR Technology is Transforming Education?
Furthermore, the nature of business is undergoing a profound shift in increasing automation, connected world. Digital technology and smart solutions will be the new buzzing words as organizations seek to keep their business afloat amid this unpredictable future.
Cutting-edge technology helping business sectors to automate their operations more effectively. During this time of sheer uncertainty and economic slowdown, adopting technology solutions could be the wisest decision entrepreneurs can ever make. For example, globally, retail stores and restaurants have been closed for a while, and those who want to open are implementing technology solutions to connect with their customers.
How is Modern Technology Helping in Combating Pandemic?
Amid all the economic ups and downs, retailers and restaurants are struggling as they have noticed subsequently low foot traffic due to the fear of virus spread. More than 10,000 small businesses have permanently closed since March; this is why business owners are embracing modern technology solutions to keep their operations going on.
Here we can not overlook technology solutions; companies are adopting collaboration tools to support work from home, where social media and other digital marketing techniques help businesses to spread words about their products and services. With social distancing enforced, the demand for uber delivery app clone is on the rise too, as it ensures contactless delivery and payment practices.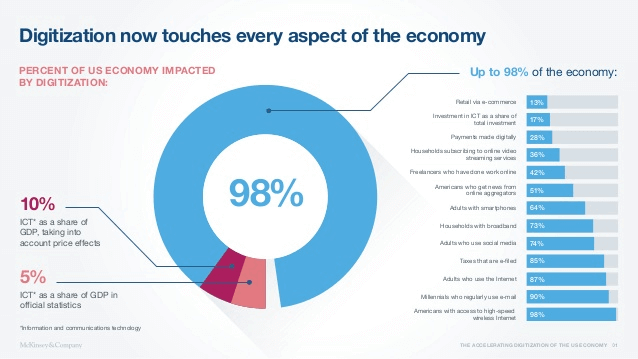 Therefore, companies have started investing in digital technologies, and according to the report by EcoConsultancy, the corona pandemic has fast-forwarded digitization by five years. But what kind of key solutions in this new world help businesses to stay afloat?
Let's have a look in detail about corona pandemic survival guide: how modern technology help you win the game –
Digital Commerce Become The Central to the Retail Industry –
Traditional businesses are being instructed to close to prevent virus spread; it has become important for retailers to have a digital presence and digital commerce capabilities. More and more businesses are embracing smart solutions and investing in website and app development so that they can stay in touch with their customers and connect with them in real-time.
Hence, companies are establishing direct channels in the form of websites and apps to maintain their sales and profitability. No doubt, sudden digital transformation is an expensive and time-consuming process, but this is the only way to survive amid this pandemic. Retailers and restaurant business owners are developing feature-rich apps so that consumers can access products and services anytime, anywhere.
Moreover, consumer's inclination towards digital ordering is increasing. Be it food, grocery, medicine, or handyman; people are moving online because it keeps them safe and fulfills their needs in real-time.
For instance, retailers are implementing Salesforce Commerce Cloud, as it allows them to maintain payment, taxation, shipping, and other order processing operations with ease. The software also comes with SEO and email templates that support businesses to thrive in this digital and uncertain world.
Technology Makes "Contactless" Approach Viable –
Even before the pandemic hits, digital payments were already a widely used payment method due to their swiftness and security. Modern technology has entered the mainstream, and now it is the primary method to make payments across the globe. Food delivery apps, grocery apps, eCommerce, etc., now offering multiple digital payment options as they prevent virus spread and deliver a seamless checkout experience.
Moreover, GenZ is more comfortable with online payments; taking into consideration their needs, contactless payments offer exactly what modern customers are looking for:
Hassle-free checkouts
Swift processes
Utmost security
Contactless payments offer multiple options such as UPI, SMS Pay, QR codes, etc. Now it seems like contactless payment is not the future but widely accepted in the present also, but the pandemic and adoption of technology solutions have made contactless payment and delivery a primary mode of transactions.
Making the Most of Digital Promotion Technologies –
Most used digital marketing tactics such as social media, SEO, paid advertising, etc., are no longer "nice to have" for brands. Amid ongoing crises, companies need to establish strong connections with their customers. Therefore, brands now have greater access to promote their products and services as consumers have moved online, and emerging technologies such as AI, ML, and IoT help brands to identify consumer's behavior and patterns.
Businesses these days are promoting their products on social media channels and engaging with their audience by posting quality and fresh content. It will generate leads and brand awareness. It is important for your consumers to know about your business during this challenging time and social media is the relevant source where brands can communicate with customers on a personal level.
No matter where your customers reside, digital marketing techniques through you can stick with them and get leads that eventually keep your business afloat.
Technology Has Improved Customer Services –
Amid the chaos that the pandemic has created across the globe, entrepreneurs are worried about customer service as they can not physically assist customers. Here, technology comes to the rescue and allows brands to keep in touch with customers. eCommerce companies are leveraging chatbot as it has the capabilities to resolve consumer's doubts in real-time without getting frustrated. Through chatbots and messaging apps, companies can engage with customers and deliver exceptional customer service.
Along with chatbot, keeping your Google My Business account updated is also an efficient way to keep customers engaged with your business affairs.
Modern Technology Pivot Your Business –
Despite the challenges created by the pandemic, take advantage of modern technology solutions and keep your door open. From multinational corporations to small businesses, technology plays a significant role and makes your business more agile in this competitive market. Emerging technology gives a business a competitive edge, automates business operations, and helps establish a strong presence in the digital world.
Author Bio:

Nirav Parmar is an online marketer and blogger having hands-on experience in crafting creative content. The skills he poses in creative writing is fantastic as his ability to write engaging content attracts the readers. His enthusiastic approach to researching the facts related to the topics is phenomenal. He knows all the latest trends of delivery business, strategies to digitalize SMEs,  changing market dynamics etc.
Also Read – What Are Technologies That Have Changed the Pharma Industry?