Coverage That Delivers Long-Range Wi-Fi Routers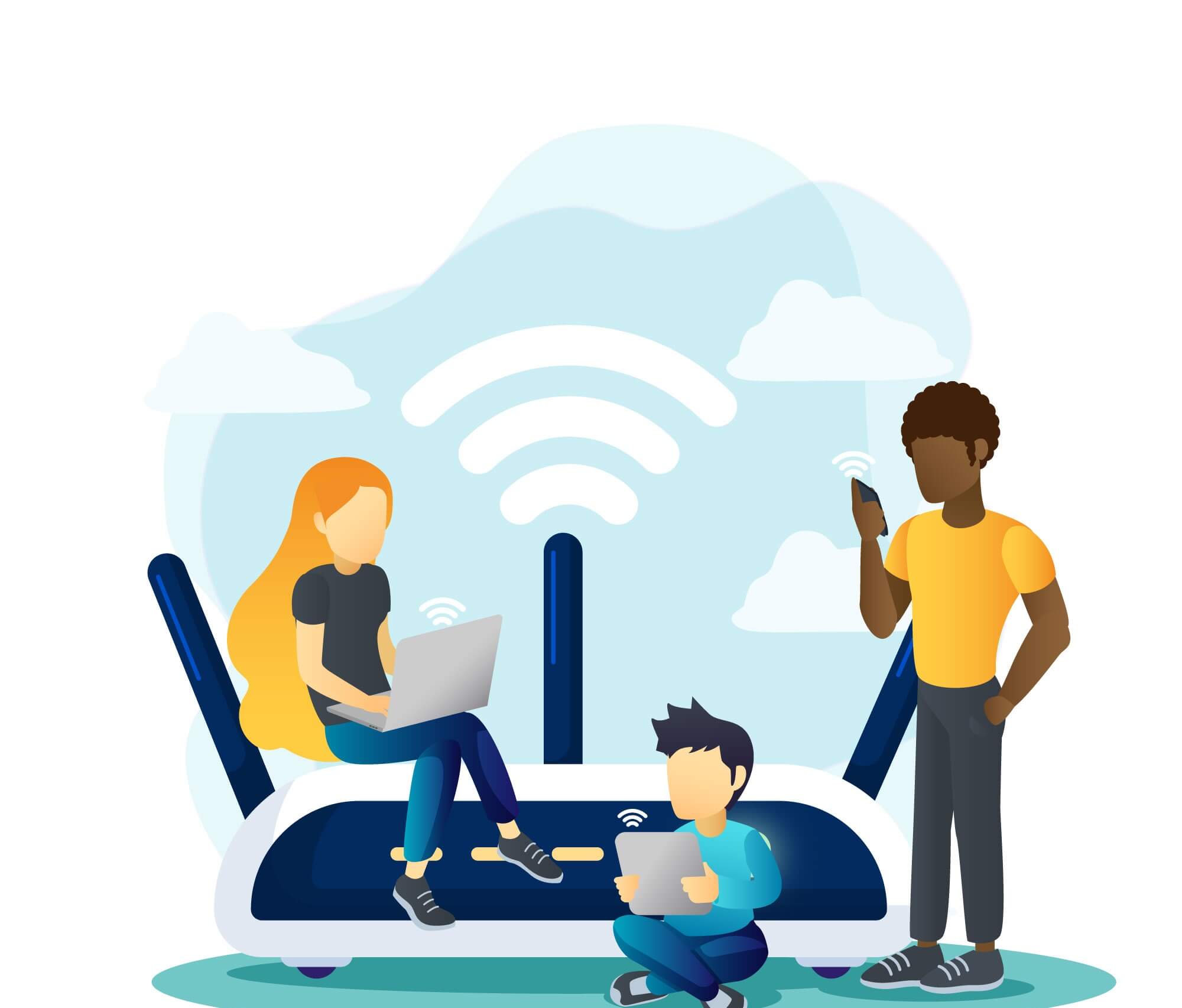 Coverage That Delivers Long-Range Wi-Fi Routers –
As the very name suggests long-range Wi-Fi routers are designed for longer range or greater Wi-Fi coverage. Everyone's experienced the dead zone in their lives and no I'm not talking about a phase in your life when you've felt "dead" but about the area where your Wi-Fi signals fail you miserably.
Having to move around or sit with your entire family in the same space to get the best Wi-Fi signal can be fairly distracting and disturbing especially if you're trying to relax or just looking for a bit of alone time browsing the net. So what can you do to keep those levels of frustration low?
Also Read – Top 5 Tips To Speed Up Your Home Internet Connection
Well for starters you could consider improving your Wi-Fi's range by getting a new router:
1. Netgear Nighthawk X6 –
While the Netgear Nighthawk X6 may be a little creepy looking thanks to its spider-like appearance don't judge it for its looks; rather focus on what it can do because it can do a lot. This router's 6 antennas in combination with beamforming technology will ensure you have strong Wi-Fi coverage for an area of 3,500 square feet.
This router also goes the extra mile in terms of its tri-band capabilities as opposed to being a dual band. The tri-band (two bands of 5GHz and one band of 2.4GHz) is great for a house with a lot heavy bandwidth usage; in fact gaming consoles and streaming devices can be isolated to a 5GHz band thereby allowing for better efficiency in terms of internet usage. Furthermore the Netgear Nighthawk X6 also includes parental controls so you can make sure your children don't use the better Wi-Fi signals for inappropriate content.
2. Google Nest Wi-Fi –
The Google Nest Wi-Fi is basically a mesh router system meaning it makes use of multiple devices or nodes. The primary router can cover an area of 2,200 square feet while each node can add another 1,500 square feet to your coverage area. Coupled with dual band technology, an AC2200 Wi-Fi system and the ability of the nodes to work intelligently the Google Nest mesh Wi-Fi system is highly successful in maintaining high-speed internet.
Furthermore, each node also acts as a smart speaker, supports Google Voice Assistant and is compatible with your smart home. To make things even easier the Google Nest mesh Wi-Fi system is fairly easy to install through the Google Home application. This is probably one of the cheaper mesh Wi-Fi systems out there which makes it an extremely popular choice. It does the work and looks good too.
3. Netgear Orbi RBK50 –
Another top-notch mesh Wi-Fi system is the Netgear Orbi RBK50 which consists of 2 units i.e. the primary router and one node that together cover the massive area of 5,000 square feet so if you've been having trouble with blanket Wi-Fi coverage in your house then this is the choice for you. Pricier and a little more prominent in the house than the Google Nest Wi-Fi mesh system, this system delivers thanks to its wireless standard of AC3000, a 512 Mb RAM, quad-core processor of 710MHz and advanced use of MU-MIMO technology.
Another incentive to possibly go for this device is the 1-year free subscription to Netgear Armor which essentially ups your cyber security game as it can protect you from hackers, malware etc.
Conclusion –
With the comprehensive list above we hope you'll be able make the right choice for you. As we wrap things up we just want to remind you to keep a few things in mind when purchasing any router: make sure to get a multi-core processor, nothing below an AC1200 router and a minimum of 128 MB RAM as it is these features that determine the capabilities and efficiency of your router.
However, any changes to your router cannot compensate for poor internet service so if the quality of your internet has deteriorated you may want to reach out to Spectrum customer service to look at some great high-speed internet deal plans.
Also Read – How To Share Your Wi-Fi With Other Devices Without Password?