What is Mobile Intelligence? Influence of AI In Mobile Industry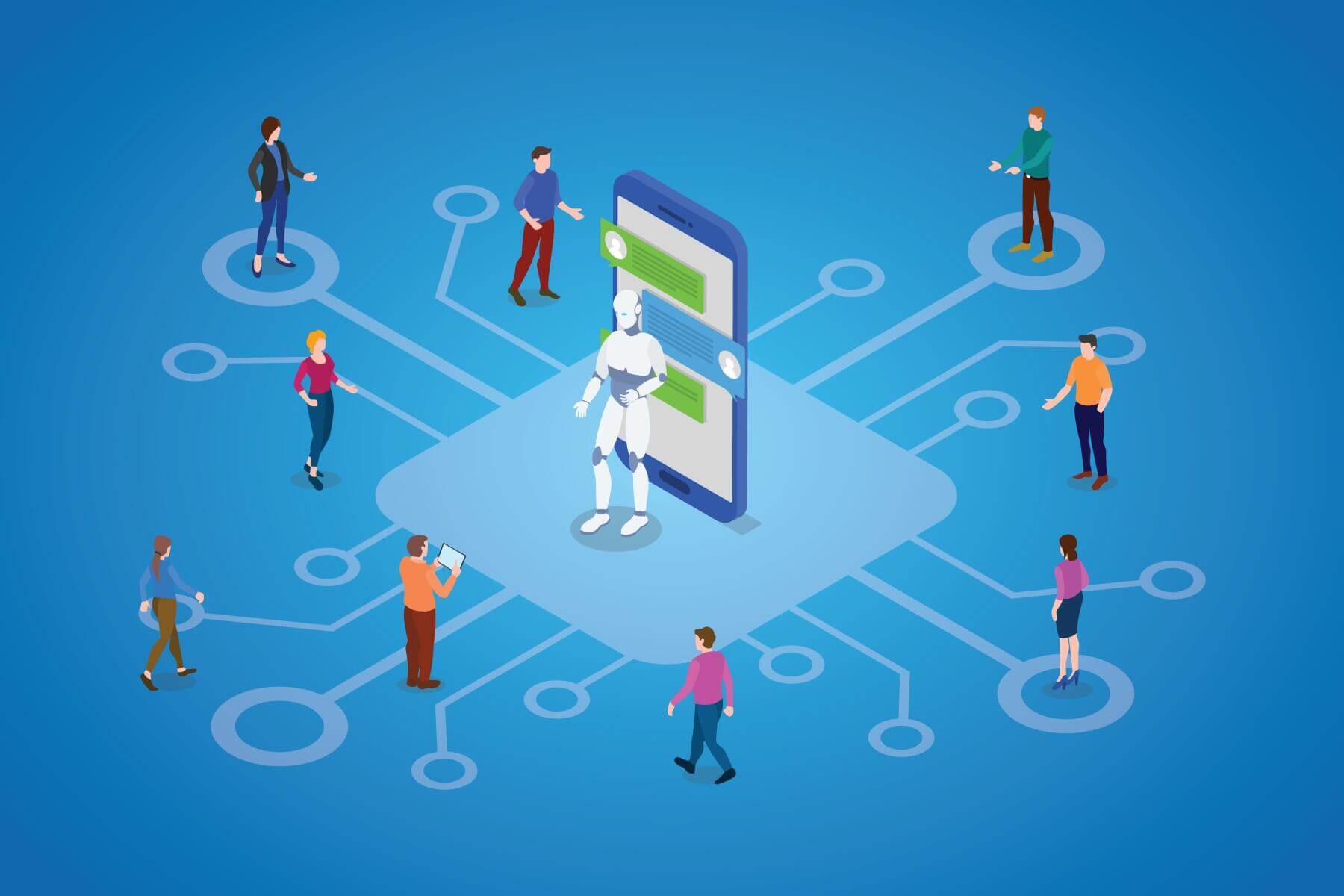 What is Mobile Intelligence? Influence of AI In Mobile Industry –
In the existing competitive world, Artificial Intelligence and Machine Learning have become an important source for exploring growth in the business industry. These technologies have shown presence in distinctive industrial domains like healthcare, media, travel, retail, including others.
Mobile technology has even taken the benefit of AI whether it is about taking smart photos through cameras or using apps that can connect users to the virtual world. In all possible ways, Artificial Intelligence has created a better path for technological evolution and is empowering mobile intelligence. Hence, investors are hiring mobile app development companies who are adept in the process of AI and ML-powered mobile apps.
Also Read – How Artificial Intelligence Will Dominate The E-commerce World?
Check brief introduction about What is Mobile Intelligence and the Influence of AI In Mobile Industry as below –
Mobile Intelligence simply defines the capability of mobile devices to analyze and solve user queries with the help of effective solutions. For such intelligent capabilities, technologies like AI-powered machine learning are used.
Influence of AI In Mobile Industry –
Artificial Intelligence has now become more mobile-centric than in the initial days. It is because the mini devices are integrated with great technological power. Lots of smartphones at present are empowered with AI to an extent that is only going to enhance in the upcoming future. The launch of AI to mobile phones has made it possible to bring a new range of smart devices.
Let's find out those AI-based smartphone technologies:
Modish cameras: The working process of smartphone cameras have completely changed after the amalgamation of AI into smart devices. When it is about taking photographs that would be used for facial recognition, the latest range of mobile phones are capable enough to use the camera smartly.
Language translation: It is one of the important features of AI-featured mobile phones. Whether it is about recommending words or forming a complete sentence, translating a language into another one, smart devices can make use of real-time statement input without any requirement to get connected with the internet.
Advanced mobile apps: With the introduction of AI, the mobile app development process has been improved. Nowadays, it is easy to develop fully functional robust AI-based apps without putting in additional effort. Some of the examples of voice assistant applications are Cortana, Google Assistant, Microsoft's, etc. All of them are using AI for enhancing user experiences.
Security feature: The security of a mobile device is highly essential especially in the existing time. For mobile devices, AI security has different meanings. This latest technology has set specific standards that facilitate complex but fast verification methods such as face identification, iris scanning, and different others.
Conclusion –
Several smartphone organizations have already entered the age of Artificial Intelligence and Machine Learning era. They have started to integrate enticing features into their smart devices. So, if you want to sustain in the existing market competition, start developing smart AI-based mobile apps or adding AI-powered features to your smartphones.
Author Bio –
Pranay Agarwal is the mobile app developer and co-founder at MobileCoderz, the leading mobile app development company. He holds relevant experience in the respective domain and always shows eagerness to know about innovative technologies. In this leisure time, he loves to write and share posts related to technological advancements.
Also Read – How Artificial Intelligence Can Unplug Us In Todays World?