Why MI Phones are Big Success in India?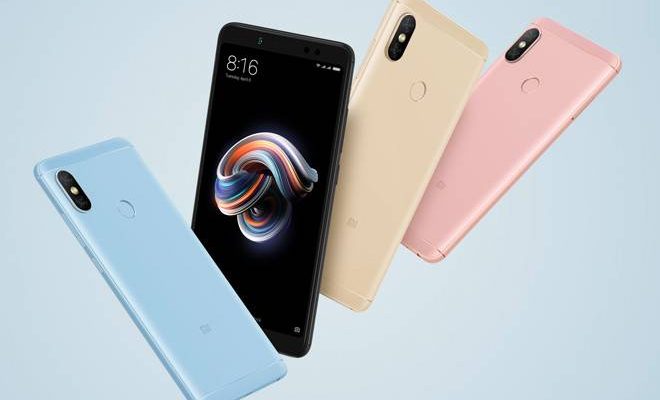 Over the last few years, India has been a battleground for Chinese smartphone players and manufacturers from other nations. The entry of giants such as MI, Vivo, Oppo and more has stirred the market, making it highly competitive.
With the presence of models from different brands, it is the customers that are in a better position to choose from a wide range of smartphones in a price segment.
However, of all the smartphone companies in India, MI has been able to rise to the top spot in less time. Right from its aggressive launching spree in almost all price points to offering more features at a lower cost, there have been many reasons for it.
Also, the availability of many MI phones under 15000 to attract the masses could be attributed as one of the reasons for MI occupying the throne of the market.
Let's examine relevant points to know why MI phones are such a blockbuster success in India. Read on!
1. The offering of more features at lower prices – 
It is the most vital reason behind the success of MI phones in India. Yes, the company always focused on offering its customers with products loaded with more features at lower prices. When customers in India could get more features in a quality smartphone at a lower price, even the hard fans of other brands switched to MI.
MI phones made an impression in the mind of people that such models will always give more for less; hence; people waited with bated breath for the next launch. Thus, when a Redmi smartphone actually launched, it was out of stock in live flash sales on multiple eCommerce websites and MI's official website and app. MI also worked as a local Indian company and manufactured models that could match the expectations of Indians.
Also Read: Will Redmi K20 Pro be launched as Poco F2 in India?
2. MI opened factories in India and kept the price under checks –
During the initial days of MI in India, the phones were a bit costly as they were imported from China. It was affecting the company in attracting masses in India. Hence, it joined the 'Make in India' initiative of the Government and opened factories in India to cut costs.
The move worked wonders for the brand as it was now able to distribute Redmi phones under 15000 and more within the country easily. Its immediate benefit was that a quick price cut on models. It helped the company to form its base in India, which kept surging launches after launches. Now, MI's 95% smartphones sold in India are made in India only.
3. The company invested in 750+ service centers across India –
The next thing was the ushering of the service centers in all major cities and even remote locations of India. It was to help its customers get in touch with a service agent to get their devices repaired, and queries answered. The immediate resolution of customer's grievances further gave a massive boost to the bond that people could relate.
4. Aggressive launching strategy helped it form loyal fan bases –
MI did not provide other smartphone players in India the time to react to its launches. By the time, they were ready with their responses; MI was prepared with other launches. It did not give its competitors a chance to recover from these jolts leading to further strengthening of its position in India.
The launches of phones such as Redmi 4, Redmi 5, Redmi 5 Note, Redmi Note 5 Pro, Redmi 6, 7, Note 7 Pro and more are amazing success stories in India. MI also did not remain focused only on launching budget phones but tried to foray into premium with POCO Series.
5. The launching of MI Stores all over India –
Once MI cemented its place in the Indian market, next, it wanted its models to be easily available on the shelves of its MI Stores all over the country. Thus, it made customers visit those stores and buy their preferred Redmi mobiles under 15000 and others without waiting.
The success of MI has now helped it to foray into the Indian television market and is following the similar footsteps of success – offering more for lower prices. The company is now offering a 32 inch LED Smart TV with Android at only Rs.13,000.
If you want to own any Redmi phones under 10000 and others, it is possible to do that without breaking your banks. You can simply divide the cost of the smartphone over an appropriate tenor and pay only pre-deiced EMIs and nothing extra. The facility is now available on the Bajaj Finserv EMI Network in India.
Bajaj Finserv also presents pre-approved offers on EMI finance and personal loans and more. It can simplify loan procedures by making it faster. You can check out your pre-approved loan offers after sharing your basic details such as your name and mobile number.
Also Read: Samsung Galaxy Foldable Smartphone in 2019