What are Advantages of Investing in Mobile App Development?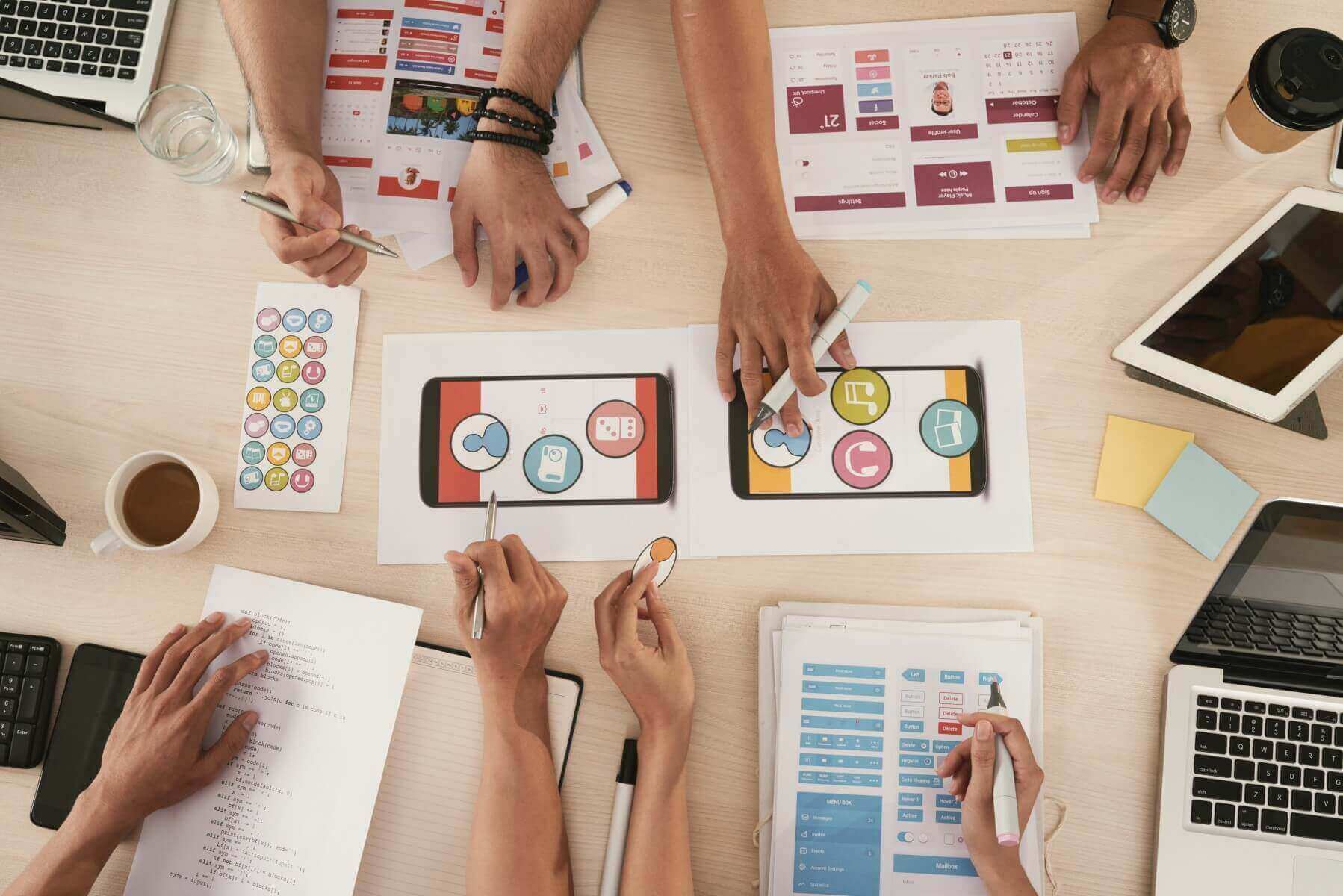 What are Advantages of Investing in Mobile App Development?
Mobile apps are the essence of this digital era! Period! With the number of mobile apps bombarding the Play Stored almost regularly, life is now more convenient and simplified because of technology. People these days are always seen holding their smartphones.
Mobile apps power the social and personal lives of people and play a key role in business product development. Businesses now rely more on mobile apps for high ROI in this competitive market. This is an era where people want to invest in mobile app development. Mobile application development services are helping businesses reach their target audience through apps.
Also Read – Top 5 Video Chat Apps That Are Useful For Social Distancing
Accomplish Business Objectives Seamlessly –
A few years back, brick-and-mortar shops realized the significance of conducting business through a website. But now the time has come when businesses need to reach people instantly for boosting their sales orders and revenue. The demand for such high-end technology is making mobile application development services readily available. Anyone can now build an application for tapping into a larger audience. Businesses that invest in mobile app development are witnessing the following benefits:
Simpler Market Research: Any business relies on market research to learn about current trends and for growth. A mobile app works by collecting accurate users' data as per their preferences. For optimum marketing and sales, gathering and evaluating data is very important. Businesses with this can get hands-on user information like their interests, buying habits, origin, activities on app, etc. Keeping the users' needs in mind can help businesses go a long way in context to ROI.
Exhaust the Possibilities of Customer Retention and Engagement: The benefits of mobile app development regarding customer engagement are profound. Due to this, several businesses globally are now ready to invest in mobile apps. Customers gain an all-in-one and unified experience through a mobile app. Customers are the biggest driver of good business when they use an app. The businesses can reach the audience more effectively, but they can also get hands-on all the content of your business. This way, more people can contact the business. Efficient communication will always strengthen the connection between businesses and consumers.
Mobile Transactions and Better Sales: mCommerce is now popular more than ever with services like Amazon and PayPal. As per a study, when companies adopted a mobile-focused advertising approach, it led to an 85% boost in sales and 45% of the sales generated from applications. The advantages of mobile apps over websites can be clearly understood from this.
Social Platforming: There is no doubt about the benefits of mobile apps in business in today's time. A business can obtain exposure in several ways with this. One of those methods is making the business application a social platform. In the beginning, you can add attributes like forums, in-app messaging, posts, etc. Customers with these features can interact with one another. Customers can review the products and create an active community centered on the service or product of the business.
Brand Recognition: So why invest in mobile app development? It can largely help businesses with brand recognition. App development will enable businesses to exist in the iOS and Android app stores that will pave the way for several potential customers. A user-friendly and well-developed mobile application will leave a strong impression on the customer and shape a reputable brand.
Best Customer Service: As a business owner invests in a mobile app, he offers his customers everything he needs to learn about his service or product. Customers can quickly communicate with the representatives as well. Making mobile transactions seamlessly, viewing the product reviews and getting notifications regarding announcements and offers are the benefits for the customers. They do not even need to enter one store for this.
Value Creation: A business's services or products instantly become more reliable and trustworthy with a mobile application. 97% of the top 50 online UK retailers and 96% of the top 50 US retailers have one mobile application. Businesses can present themselves as more professional as most organizations these days are equipped with mobile applications.
On-the-go Promotions: Whether customers are at work, home or commuting, mobile apps can help them browse through a customer-friendly space for your business. Regular utilization and simple accessibility of the app will help with brand and business reinforcement. Customers this way will keep coming back for purchases.
Conclusion –
Now is the correct time to invest in mobile app development if you have a business or start one. Reach a worldwide target audience in no time, thrive and grow in this highly competitive market with the best mobile application.
Securing the best mobile app for retaining customers calls for effective Mobile application development services. Making a name in the current market seems like a lot more achievable with assistance and guidance from expert app developers. Hire the best today from top-rated agencies.
Also Read – Top 5 Organizational Apps for Improving Productivity