What is SEO? How to do SEO in 2019? Complete SEO Guide 2019
What is SEO? (Search Engine Optimization)
The term SEO means Search Engine Optimization, it is a process through which a website is optimized in such a way that it gets free or organic traffic from various search engines, natural sources etc. or we can also say it is a process aimed to improve the position of a website in search engines to increase traffic to the site.
Search engines are always trying to improve the quality of the search, so it is necessary to promote the content on Internet in a useful manner. This is working with the technical side, content plays an important role, convenience, usability, the website should be responsive and should be displayed correctly on various devices.



How does SEO works?
SEO is divided into two important types:
Internal Link Optimization:
We have to work on below mentioned internal link optimization strategies to improve the site and have a direct effect on position of the site.
Compilation of a semantic keywords, the selection of keywords for which the resource is planned to be promoted.

Improvement of the internal structure of the site i.e Robots.txt file, HTML sitemap and XML Sitemap.

Elimination of technical errors like duplicate pages, broken links, try to increase page speed metrics of site if the site loading site is high.

Continuous improvement in Website UI and UX design. Website must be user friendly for visitors as well as search engine robots.

Increasing the relevance of pages based on user's request.

Optimize all the images present in site with proper alt tags based on Image Optimization techniques.

Implementation of internal linking within the website.
Internal link optimization is the most time consuming work, but it must be carried out constantly. The success of your website depends on how well you do your internal link optimization. The site must be of high quality, fast, user-friendly and must provide complete information to the user visiting the site.
External Link Optimization:
External Link Optimization is an increase in Outbound links, i.e. getting links to your site from other websites.
With the rise of high competition for websites in search engines, the main problem is to get links from high authority site back to our site. The best result is given by links from trusted sites like domains having .edu or .org or .com sites.
In external link optimization, we can get backlink to our site in the form of contextual links i.e getting links from between the content or link exchange format.
To increase the natural and high-quality outbound links to our website, we can use below methods:
Constantly update new information on website or blog and interesting things that users will find interesting.

Register the site in search engines like Google Search Console, Bing Webmasters etc and directories like yahoo directories, yellow pages etc.

Perform link exchange activity with popular and high-quality websites.

Try to post new press releases on regular basis.

Participate actively on high authority forums, blogs, groups, communities related to your website niche.
The external link optimization process also includes a competitive analysis that allows you to understand what the site lacks for growth.
SEO: The Movie:
The Movie is a real story about search engine optimization, with the top leaders of the industry involved. SEO: The Movie covers everything that you need to know about SEO – starting from the early days of it up until what is expected to happen in the future. The movie also features some of the top software providers such as Moz, SEM Rush, Ahrefs and more!
Also Read : What is Content Marketing? Content Marketing Strategy 2019 for business?
How to do SEO in 2019?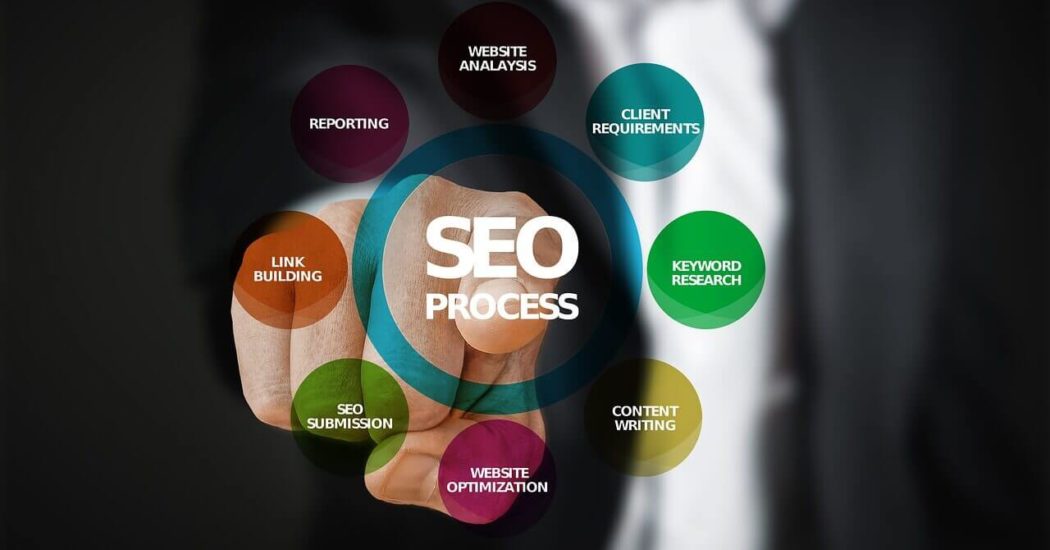 The Strategy for SEO in 2019 needs different approach to be successful in website optimization and to achieve our goals. Let's see what are the trends of SEO in 2019:
Google extended snippet option , Yandex quick replies and other extensions in issuing scored more votes – 16%.
Two trends at once: UX-signals – even more influence from user signals and the creation of content that fully reveals the topic came in second place, gaining 14% each.
Voice search and Virtual assistants contribute – 13%.
RankBrain Algorithm: machine learning and artificial intelligence scored 10%.
Optimization under the mobile-first index and branding as part of SEO scored by 8%.
Links from high-quality content and trusted sites- 6%.
YouTube as a new search engine – 5%.
Personalized and semantic search – 3%.
Trends for videos and podcasts and searches for pictures and videos – 2%.
Complete SEO Guide 2019: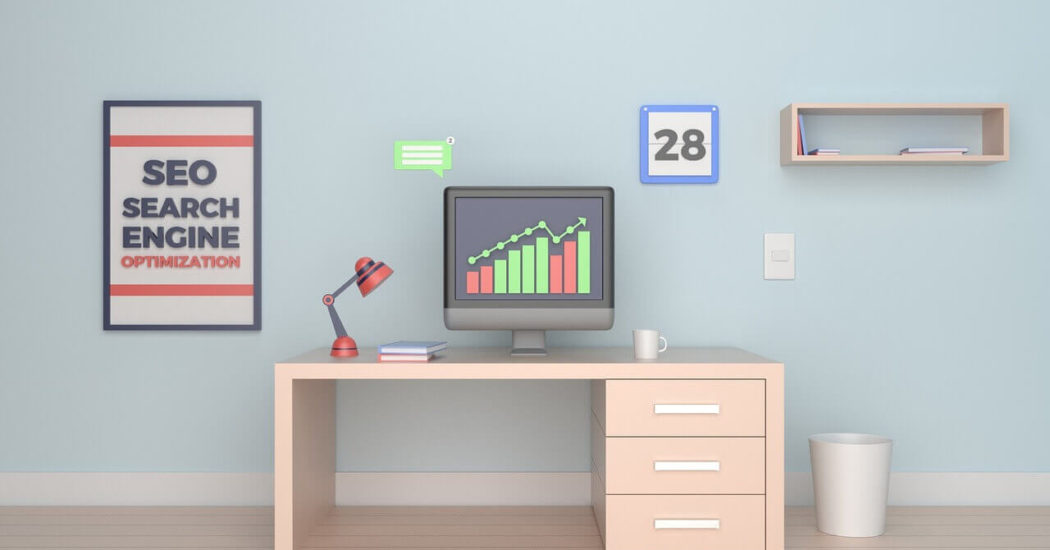 Let us see what are the complete SEO Guide 2019 or SEO Checklist 2019 to keep in mind while doing SEO.
Keyword Research

High Quality Content

Submit Sitemap, Robots.txt file

Optimize site for Rankbrain algorithm

Optimize site for Mobiles

Increase website loading speed

Video Marketing

Optimize website content for voice search

Link Building

Local SEO Optimization
1) Keyword Research:
Keyword Research plays an important factor to bring visitors to the website. While working on keyword research long tail keywords are very much helpful to bring more traffic. You need to have 1 or 2 keywords that show the right search intent for your business or visitors. Keyword research can help you to discover many more of these keywords. To start the keyword research process, you need to have atleast 2 to 3 keywords in mind. This could be a general keyword based on your niche or preferable keywords showing the intent you need.
To perform keyword research you can work on tools like keywordtool.io or ubersuggest both these tools are very much effective and give you the desired results. Also this tools are free of cost. KeywordTool.io provides you the keyword suggestions using the Google autocomplete feature. It gives you more keywords than on Google search.
Ubersuggest tool will show you details about your keywords like search volume, SEO difficulty, paid difficulty, and cost per click (CPC) which is used in PPC Paid Search Marketing.
2) High Quality Content:
In earlier days we could just add as many keywords as we want to our post and optimize it. And then, the post would easily rank high. Now it's not the same anymore. Now your website posts needs to be more detailed and informative.
According to Google, a high-quality content requires a significant amount of skill, time, effort and expertise. A high-quality web page needs to have important features like a high level of expertise content, trust, genuinity, quality along with quantity etc.
The length of your content depends upon what type of content you are writing and based on user's intent, and content should be 1500 – 2000 words and in details with supporting images or infographics.
3) Submit Sitemap, Robots.txt file:
Submitting website sitemap is very much crucial as it is the medium through which search engines will come to know what kind of pages your website contains. Robots.txt helps search engines to find which pages to show or index in search engines and which pages to ignore.
This process helps your pages to get indexed much faster in search engines. Without submitting your website pages to search engines, it is impossible for your site to appear in search.
Important point to be noted is, you need to submit your website sitemap to Google Search Console and also add the robots.txt file to your website root folder.
4) Optimize site for Rankbrain algorithm:
Rankbrain now a days has become a third most important ranking signal for websites.
What is Rankbrain algorithm?
Working on Rankbrain algorithm helps rank websites based on users interactions within the site. One of the main factors of this algorithm is to see how long does visitors coming from organic search or search engine come to your site and spend on your website before leaving?
Important point to be noted is, to optimize your website for Rankbrain algorithm, you must try to reduce your website's bounce rate and increase the time on site. One thing you also need to consider is find ways on how to increase your website's click-through-rate (CTR) on the search engine results page (SERP).
5) Optimize site for Mobiles:
Optimizing your site for mobiles is also very much important these days to get more traffic to your site from search engines. Visitors searching from mobiles have increase rapidly so mobile traffic is not be ignored. According to Google report, almost 60% of searches are coming from mobile devices.
Your website must be mobile friendly first and must have a responsive design and should be properly visible in all the mobile devices having different resolutions.
6) Increase website loading speed:
Your website loading speed will have a direct effect on your website's bounce rate, the lower the website loading speed the bounce rate will also become low automatically.
As the internet connections have become more faster the visitors are also expecting websites to load more faster. If your website is taking too much time to load, the visitor will jump to another site having lower loading time and find the information he was looking for. This will definitely effect your rankings as well. Search engines will also give ranking preference to websites having lower page loading time.
7) Video Marketing:
Video Marketing is there from many years but these days Video Marketing has gained lot of popularity and will continue more in 2019 as well. According to reports the 80% of traffic will be for video content.
You can promote your website through youtube as part of video marketing, as Youtube is considered as second largest search engine. Also Youtube has a lot of traffic and returning visitors and your website will get maximum exposure and branding for your website.
8) Optimize website content for voice search:
Voice search has been increasing in popularity in the past few years. Voice Search is also considered crucial as it has the accuracy of voice algorithms matching up with that of a human. Voice search algorithms now have an error rate of 4% which is on par with a human.
Now in market, with the introduction of Amazon Echo, Google Home, and Apple Home Pod in recent years, voice search traffic will definitely continue to increase in coming years. Users can now access their day to day work with the help of smart speakers by giving them voice commands like calling given person, sending message to said person, set the alarm, play music.
9) Link Building:
Getting backlinks from other high authority websites is a sign of trust in your website content. Backlinks have always been one of the most important ranking signals. And it will continue to be into 2019.
In fact, link building is one of the 3 most important ranking signals with content and Rankbrain the another one. One factor is important that both the quantity and quality matters the most in link building.
You can get backlinks to your site from sources like forums, guest postings, groups, communities of your niche, social networks etc. There are also many professional SEO agencies that offer white hat link building services for your website.
10) Local SEO Optimization:
Local SEO Optimization means optimizing your website for local search results i.e optimizing your website in such a way that it should be visible more often in local search. Suppose you need to sell a product or any service, you want to attract more audience from your nearby locality. For this purpose you need to do Local SEO Optimization. According to sources, 8 out of 10 users carry out local searches.
People who perform local searches take quick action to buy a product or service. Studies found that 55% of people who do local search on their smartphones and 45% of people who do local search on desktop or tablet device visit shop physically on the same day. To improve local searches for your website:
Add your business to all the available local listings and promote.

Create a Google My Business Page.

Try to monitor reviews to your products or services online.
With the help of above Complete SEO Guide 2019 you can achieve your goals, get more leads and customers and thus increase your business ROI. You will succeed in getting higher search traffic to your website from SERP's.
Also Read: Why Mobile SEO will play crucial role in 2019?