12 Ways to Promote your App without spending a penny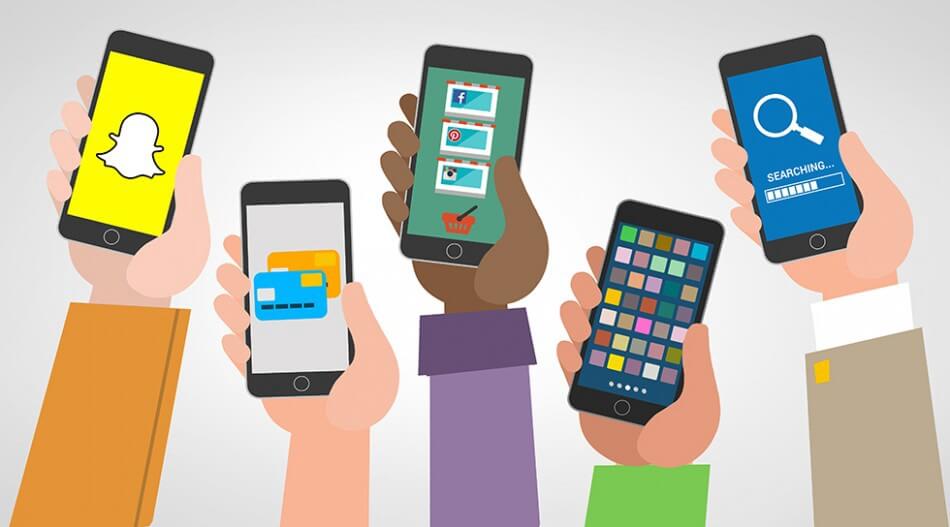 Recently, a lot of businesses have developed apps to reach more and more customers. These apps need marketing to reach its full potential. Yet mostly, the businesses become quite resource exhaustive after app development that they either skip on marketing altogether or do not do it properly. Businesses tend to think that just because their app is engaging, it will automatically attract customers and downloads. But this is not really so. To achieve success with your app, you need to have a marketing plan in place. Otherwise, all of your efforts will end in naught. This is definitely not acceptable since you already invested a lot of money and energy in creating your app. However, do not worry because in this article below we have combined 12 useful ways to promote your app without sending a penny!
1. Start a blog –
This is perhaps the simplest way to promote your application. Start your own free blog on a popular platform, for example, LinkedIn, Instagram, Spotify, Tumblr, etc. You can include useful information about your app in the blog with screenshots of different interfaces of the app. You can design your blog using website builders and setup your blog and then link it to your website. Keep on updating the blog with new features about the app. Through this blog, you are letting the users get some quick information about your app. This will encourage users to download it.
If you are not into starting a blog of your own, you can also consider guest blogging. If you target a popular blog and do it successfully, this may give you more visibility (and sometimes back links).
2. Create Videos –
Visual content sells high and more. You can make short videos about your app such as how to use it or to describe its new features. These videos can either be sent to YouTube or Vimeo etc. or uploaded on your social media business profile. This is a great way to encourage users to download your app. According to the app development company, Appverticals, one must first understand their target audience and their online behavior and then create videos accordingly. Besides videos, you can also go for infographics. Make creative infographics and share them on your blog and other sites. Since you have to stay within budget, try to use your available resources to the maximum.
3. Create a short "how to" series –
Make a short "how to" series of videos and share them your social channels. Market them with "how to" hashtag. This is one of the best ways to get users attention. Be sure to make the videos short and interesting.
Read More: Top 10 Tips to Generate Leads from Social Media in 2019
4. Get active on social media –
Social media lets businesses and brands connect to a massive number of audience. Therefore, learn to use it wisely and market yourself. Write captivating posts. Interact with customers, share images, customer reviews, and product videos. Participate in groups and let people know about your app. You can start this by creating business profiles on Facebook, Instagram, Twitter, and Pinterest.
5. Seek Press – 
Another great way to market your app is to reach out to journalists who will be interested in featuring your app. You may need to send them a demo of your prototype or a press release blog, stating all essentials of the app. Try to contact journalists from popular agencies and who specifically work in your niche. For example, if you have a tech-based app, reach out to journalists who have covered similar news in the past. A good press release can get you featured in a newspaper or website, and you will be able to get your word out to thousands of people.
6. Reach out to tech blogs and websites – 
Make a list of all tech blogs and websites and send them your blog stating the launch or features of your app. Write a significant and precise introductory email and request them to have a look at your app. If they are interested, they will feature your app in their upcoming blog.
7. Reach out to app review sites – 
AirG reviews suggests that app review sites can serve as a major channel for marketing. Submit your app to app review sites such as 148 apps, AppStoreApps, AppAdvice.  This will not only help you get tons of reviews but gives you more visibility yet you get saved from the dirt that your competitors try to throw at you.
8. Reach out to relevant bloggers – 
Identify bloggers who work in your niche and reach out to them. For example, if you have a beauty related app, reach out to makeup or fashion related bloggers. First, try to build a professional relationship with them and then request them to review your app.
9. Encourage user-generated content – 
User-generated content has become an extremely important part of content marketing. It creates an unbiased and neutral image of your brand that an ordinary person can relate to. It also acts as a social proof of your products and services. Encouraging user-generated content will help you gain more followers, improve customer relations, build trust and boost sales.
10. Create a Facebook group – 
Create a group related to your niche and encourage your customers, potential customers to join it. Let people share creative ideas in your group. Share your updates and app features with them. This will help you have more traffic organically.
11. Resolve the negative comments – 
An unhappy customer can ruin the image of your brand. Be careful to resolve negative comments by having customer services and post-sale care plan in place. If a customer is unhappy with your service, have your customer services agent talk to him and look into the issue. If possible, try to compensate for their experience.
12. Offer promotions and packages – 
Most customers will prefer subscriptions and packages. Try to offer promotional packages during the initial days of your application launch or on special occasions and events. Once you have started a promotion, be sure to market it massively on social media and your website.
Final thoughts –
These tips and tricks will help you promote your app easily and cost-efficiently. The most important thing to remember is to pay attention to your customers. It will help you decide the right track for your long term marketing strategies.
Author Bio:

Alma Causey is a Freelance writer by day and sports fan by night. She writes about tech education and health related issues. Live simply, give generously, watch football and a technology lover.
Read More: How to boost e-commerce website sales with Instagram feeds?