Apple iPhone 11 Review, Price, Tech Specifications & Features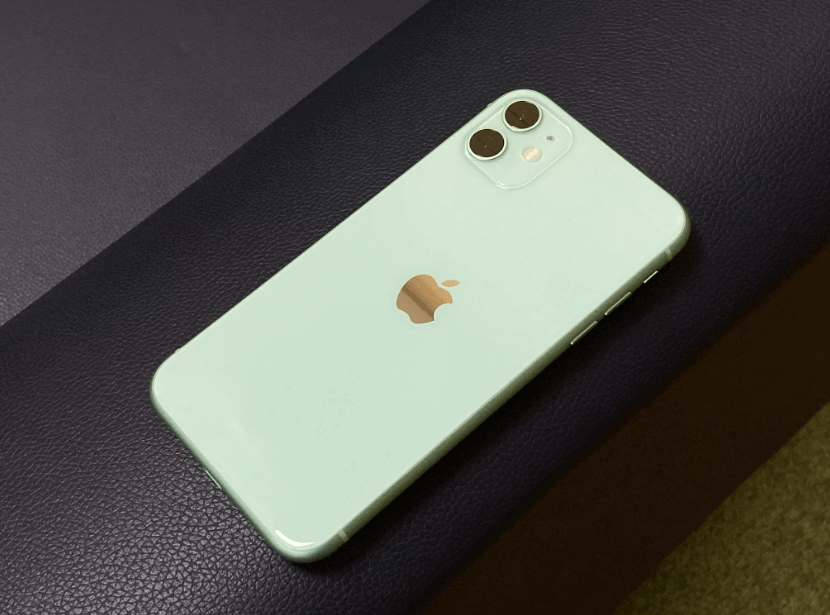 Apple iPhone 11 Review, Price, Tech Specifications & Features
Let's talk firstly about the Apple iPhone 11 phone, The Apple iPhone 11 is a smartphone designed, developed and marketed by Apple Inc. This phone is a thirteenth generation low-priced Apple iPhone for the year 2019, succeeding the iPhone XR. It was unveiled on September 10, 2019, along with the high-end iPhone 11 Pro flagship smartphone at Steve Jobs Theater in Apple Park, Cupertino by Apple CEO Tim Cook. Pre-orders for this phone began on September 13, 2019, and was officially released on September 20, 2019, one day after the official public release of iOS 13, the official software for the iPhones.
If you can closely see the prominent changes compared with the iPhone XR that will be the Apple A13 Bionic chip, and an ultra wide dual camera system. While the iPhone 11 Pro comes with an 18W Lightning to USB-C fast charger, the iPhone 11 smartphone comes with the same 5W charger found on previous iPhones, even though this faster charger is compatible with both models.
Also Read – What Are The Best Apps For iPhones in 2019?
In How many colors Apple iPhone 11 is available?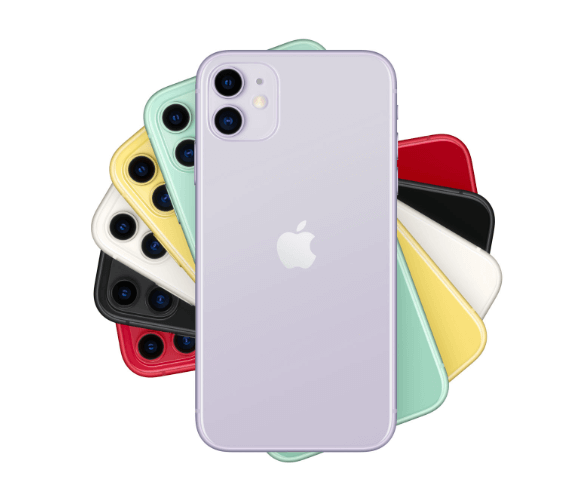 The Apple iPhone 11 is available in total six colors like Black, White, Red, Purple, Yellow and Green. Also there is a notch at the front for TrueDepth camera system and speaker, similar to its predecessor phone, the iPhone XR. Now as you can see there is a bump in the back for the cameras and flash which are of same size as the iPhone 11 Pro smart phone, although the iPhone 11 only has two cameras compared to the iPhone 11 Pro and  iPhone 11 Pro Max has three cameras. Also, now the iPhone 11 has a matte glass with rear camera housing and glossy glass back, while the iPhone 11 Pro smart phone has a glossy glass rear camera housing and matte glass back. As you will get to observe now the Apple logo is placed at the center on back of the device with no text, which is a drastic change from previous models of all the Apple iPhones.
Apple iPhone 11 Tech Specifications & Features –
Hardware –
The Apple iPhone 11 has the fastest chip ever in a smartphone, and is embedded with Apple's A13 Bionic processor, which contains a third-generation neural engine fixed in it. The Apple iPhone 11 is available in three storage options – 64 GB, 128 GB, and 256GB. It also has 4 GB of RAM. The iPhone 11 has an IP68 water and dust-resistant along with dirt and grime, and is water-resistant up to 2 meters for 30 minutes time. However, the Apple's manufacturer warranty does not cover the liquid damage to the phone. Also, like previous models of iPhones, both phones do not have a headphone jack, and comes with wired EarPods along with a Lightning connector. The Apple iPhone 11 is the first smartphone ever built-in with ultra-wideband hardware, via its Apple U1 chipset.
Display –
The Apple iPhone 11 has a 6.1 inch (15.5 cm) IPS LCD Display, unlike the Apple iPhone Pro models which have the OLED displays.
The resolution of Apple iPhone 11 is 1792 × 828 pixels (326 ppi) with maximum brightness of 625 nits and a 1400:1 contrast ratio. It also supports Dolby Vision, HDR10, True-Tone, and wide color gamut. As you can see in the Apple iPhone 11 Pro, iPhone XR, iPhone XS, and iPhone X, the display has a notch at the top for the TrueDepth camera system and for the speaker. The iPhone 11 display has an oleophobic coating which is fingerprint-resistant. Apple announced in September 2019 event that both the Apple iPhone 11 and Apple iPhone 11 Pro would show a warning notification if a display of these phone will be replaced with an unauthorized or duplicate parts. Apple had also announced that problems with the Apple iPhone 11 phone could arise if wrong parts will be used in this phones repair process.
Camera –
The Apple iPhone 11 comes with a dual-lens 12MP rear camera on backside. There is also one f/2.4 ultra wide angle lens camera which has a 120 degree field of view and 2x optical zoom out and one f/1.8 wide angle lens camera as well. The iPhone 11 also supports 4K video at up to 60 fps and 1080p slow motion at up to 240 fps. It also features an audio zoom feature which focuses audio on the area that is being zoomed in on, similar to the Pro model of iPhones. Both of the cameras support video recordings although only the primary lens has OIS. It supports a Portrait Mode with depth control and an advanced Bokeh Mode effect. The phone also has an automatic Night Mode feature built-in allowing the camera to take brighter pictures with reduced noise in very low light environments as well. There is also a redesigned camera app built-in in iPhone 11 that adds new features such as a scroll wheel for choosing between the different lenses and a feature called "QuickTake," which allows the user to long-press the shutter button to take a video. Apple has also announced a new Deep Fusion feature which takes advantage of AI Artificial Intelligence and Machine Learning for image processing and was released via iOS 13.2 software version update on October 29 2019.
Apple iPhone 11 Price – 
The Current price of Apple iPhone 11 64GB Variant is $449, and 128 GB is $499, and 256GB is $599.
Privacy & Security –
Apple iPhone 11 has the most secure facial authentication ever in a smartphone.It comes with a Face ID feature which lets you unlock your iPhone instantly, which is even more secure than Touch ID feature which was available on previous iPhone Models. Only just with a glance you can sign in to apps, access accounts, and make your payments even faster.
Other Special Features of Apple iPhone 11 –
Smooth Audio –
It simulates the surround sound for a more immersive smooth audio experience for you.
Dolby Atmos Sound –
The sound moves around you in 3D environment and it gives you Dolby Atmos kind of sound output.
Wireless Charging –
You can put your iPhone 11 on any Qi-certified charger for cord-free charging, and you can experience wireless charging as well.
Fast Charging –
You can charge your iPhone battery upto 50 percent in just 30 minutes time with an 18W adapter which you have to purchase separately.
Fast Wi-Fi – 
The iPhone 11 comes with Wi‑Fi 6 (802.11ax) feature which lets you download any data at up to 38 percent faster rate.
Gigabit Class LTE –
The iPhone 11 comes supports upto 30 LTE bands which is the best feature available for worldwide roaming.
Sharing Audio –
With iPhone 11 now you can pair any two sets of AirPods or Beats headphones to one iPhone at a time.
Dual SIM and eSIM –
Apple iPhone 11 comes with 2 SIM's i.e now you get one Dual SIM and eSIM, out of which one number you can use for personal and another for business calls.
Also Read – Should you buy iPhone 7 V/S iPhone 6s?