What Are The Best Apps For iPhones in 2019?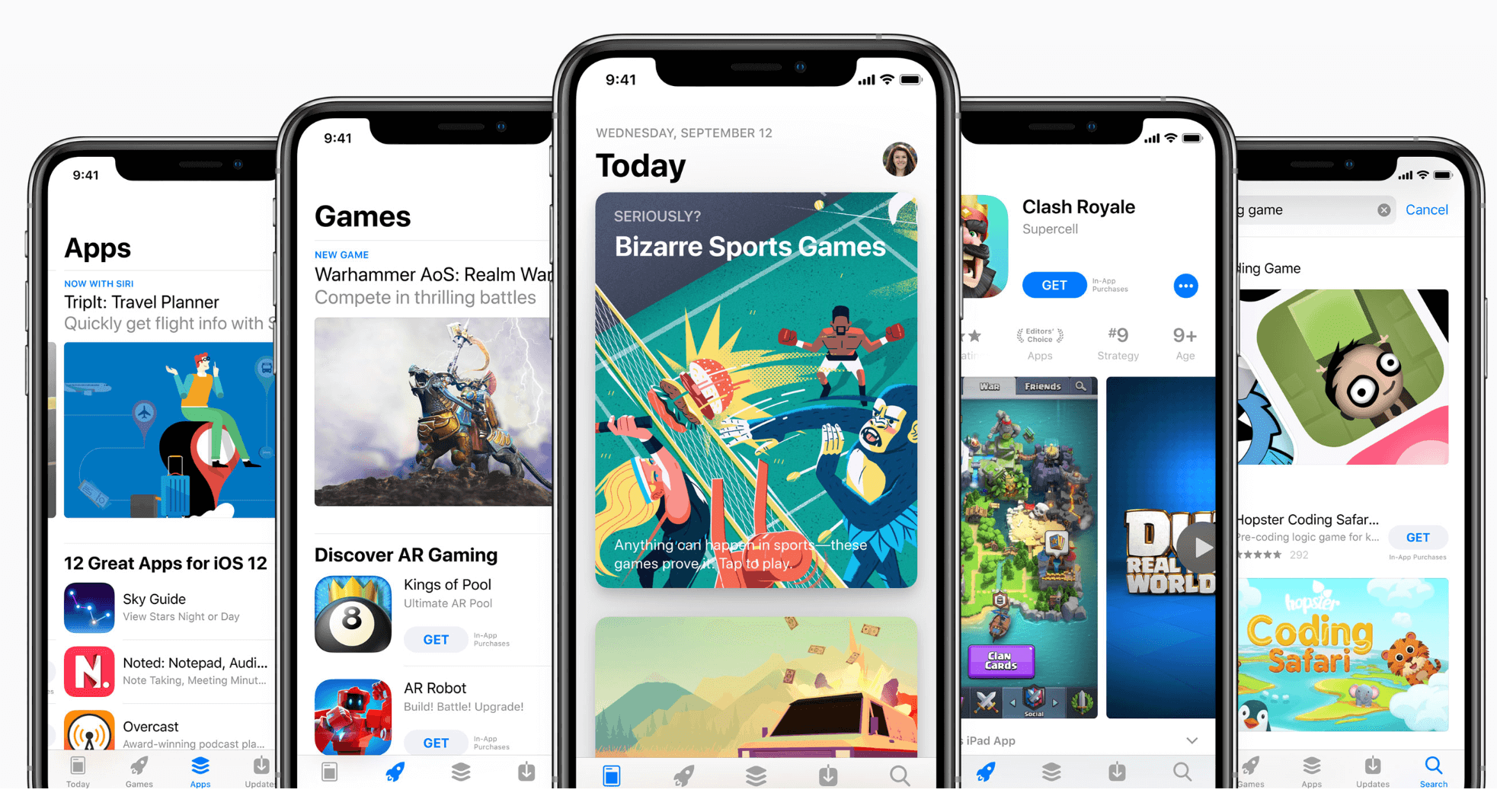 Let's take a look at what are the best apps for iPhones in 2019?
One of the first thing to do when you buy a new iPhone is to finalize the choice of applications that will help you work productively, play games and relax, make you feel fun, travel and fully utilize all the advantages of your iPhone. After you have compiled an impressive list of the most interesting and useful applications, both free and paid. Most of them are optimized for the large screens of the iPhone 6s Plus, iPhone 7 Plus, iPhone 8 Plus including iPhone 6, iPhone 6s, iPhone 7, iPhone 8 but they will also work fine on smaller display devices, such as iPhone SE or iPhone 5s, iPhone 5C . And many more of the best apps for the iPhone are now updated for the iPhone XS Max display.
Some of them include 3D Touch support for new iPhones, which expands the functionality of the programs and makes them easier to use. These applications allow you to maintain social connections, can manage the smart home system, entertain you with games, music and audio books and help you spend your time productively.
What are the most needed and frequently used iPhone applications in 2019?
Waze is an extremely useful application that works with CarPlay and shows the best routes. It will allow you to avoid traffic jams and warns about the presence of police radar on the road.
Spotify is the best way to listen to music on the iPhone. Spotify is more functional than Apple Music, and offers a great deal at a price of $ 9.99 per month.
With Siri Shortcuts, you can even manage the service through a voice assistant.
Audible – allows you to buy audiobooks, while saving through a subscription.
Dark Sky is an application that reports local weather forecasts using customizable push notifications.
Apollo is the best Reddit iPhone app you can find. It has all the features that you would like to have in the official application, plus the developer is constantly working to make it even better.
Slack – if you work in a team or in a small office, forget about problems with email for internal communication and better switch to a more convenient Slack.
Asana is a to-do list service that is great for planning teamwork, but you can also use it for your own tasks and projects.
MyFitnessPal is one of the best iPhone slimming apps with a database of over 6 million foods from all over the world.
Nest is an application that connects to the Nest wireless thermostat so that you can control the temperature of your home wherever you are: both from a bed and from a distance of one hundred kilometers. This is an awesome handy app that saves energy.
Ecobee is an analogue of Nest, which is used to control the Ecobee 3 smart thermostat.
Ring is an application compatible with the Ring Floodlight camera and the Ring Video 2 doorbell, it allows you to secure your home and communicate via smartphone's video to people at the front door.
Harmony – the application is convenient to use with the universal remote Logitech Harmony Ultimate Home to control home entertainment and home lighting.
Hue is a Philips Hue smart lamp control application.
Lutron Caseta – The Lutron Caseta application allows you to use Siri to control the Caséta Wireless Lighting interactive system and the Serena Shades automated curtains.
MyQ – this application allows you to open and close Chamberlain's smart garage door with iPhone. It is also possible to receive push notifications every time someone opens the door.
Kwikset Premis and Schlage Sense are applications for controlling the entrance and rear doors of the house. It is possible to add codes that allow you to open the door for a specified period of time (very convenient if someone needs to come in your absence, say, for cleaning or walking the dog).
Lastpass Authenticator is a good replacement for Google Authenticator for tracking one-time passwords for two-factor authentication on websites. Google Hangouts is an important tool for communicating with friends, colleagues and family. LastPass is a password manager that supports fingerprint identification or face recognition.
Tweetbot 5 is a convenient way to connect to Twitter. Its only drawback is that you need the official Twitter application to track activity, since Twitter limits the capabilities of third-party applications.
Gmail is an indispensable email application on the iPhone.
Siri Shortcuts (aka Workflow) – allows you to automate actions by performing routine tasks with one click or one voice command. Kindle is a handy application for reading electronic books.
1Password – if you are not a LastPass fan, 1Password is a great option to help keep all your passwords safe.
Calm – when you need a break from a busy life, the Calm app will help you relax and refresh yourself using your iPhone, headphones and a chair.
Best Photo Apps for iPhone:
iCloud Photos App Library is a convenient service for backing up photos to the cloud storage.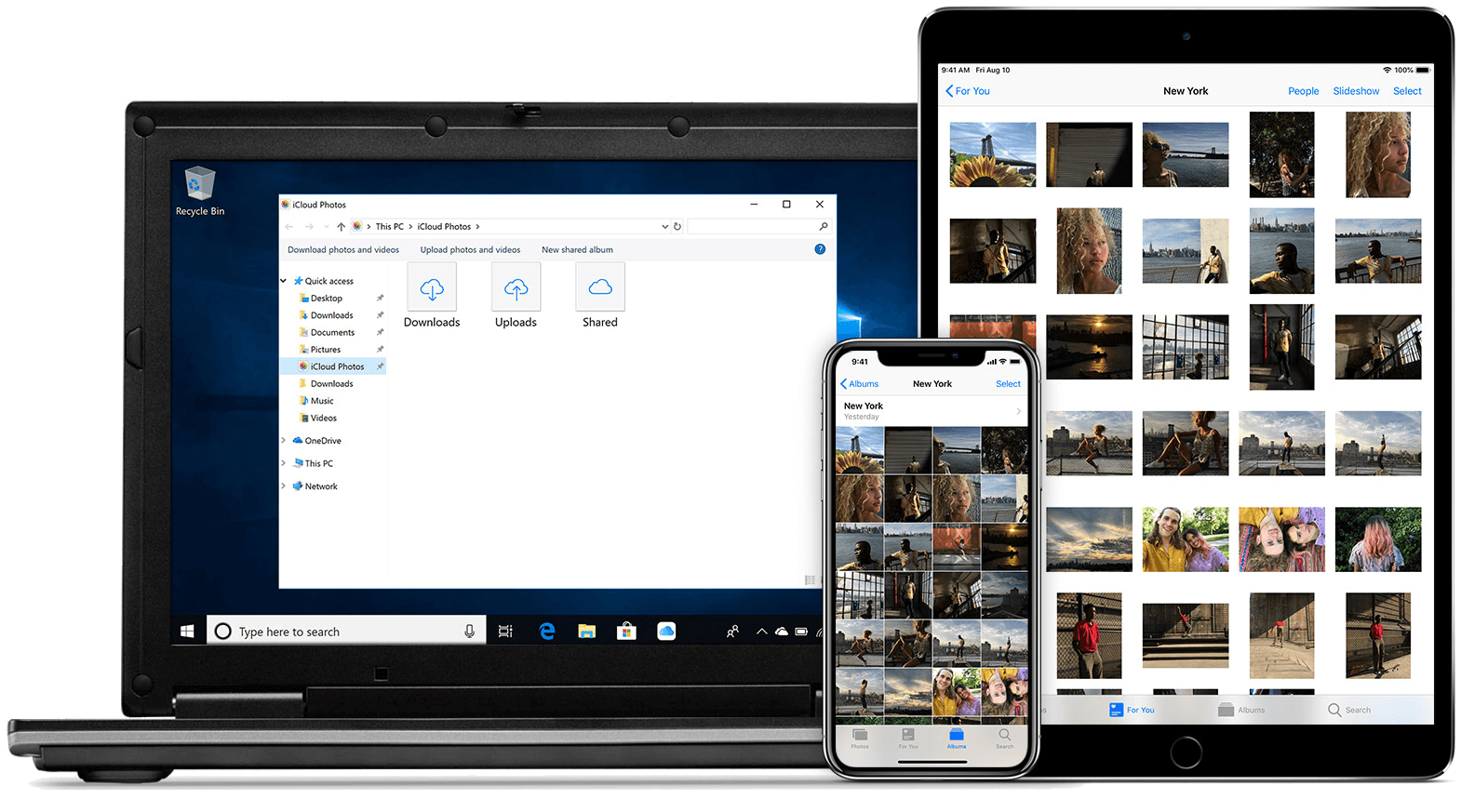 Camera + 2 – the application can perform automatic brightness correction for photos.
Instagram is a popular photo sharing service. The 3D Touch feature makes browsing easier than ever.
FocalMark – this application helps generate hashtags for Instagram posts.
PlayMemories Mobile is a program for connecting Sony cameras via Wi-Fi.
Pixelmator is a mobile version of the multifunctional photo editor. iMovie is a great application for editing and editing video in 4K resolution.
TouchReTouch – allows you to easily and accurately remove any unwanted items from your photo.
Darkroom is another iOS photo editing application with a wide range of filter settings.
Ceiva Snap – the application allows you to send photos to a wireless photo frame.
Afterlight is a powerful photo editor with filters and a large number of controls.
Layout is a simple Instagram tool that allows you to combine photos into a collage on iPhone, then to share them on Instagram or another service.
Google Photos is a backup service, and also includes an automatic photo correction feature.
Slor – an application that allows you to apply the bokeh effect on portrait photos.
Must Read: What Are The Best Innovative Apple iPhone and iPad Accessories in 2019?
Best Games Apps for iPhone:
Arcade: Apple arcade consists of 100 groundbreaking new concept based games which will be launched this fall in 2019.

Monument Valley & Monument Valley 2 – interesting logic games with original and colorful graphics.
Toonblast is an exciting and fun cartoon-style puzzle game. Alto's Adventure & Alto's
Odyssey – the player has to explore a variety of landscapes, skiing on sand dunes.
Domino! – the best free domino game on iPhone. Agar.io is a simple game where you need to manage a growing circle that expands as you absorb smaller circles.
Donut County is an unusual puzzle, the player controls a hole in the ground, absorbing ever larger objects.
PUBG Mobile is a mobile version of the popular multiplayer survival shooter. The function of communicating with other players through a microphone is supported.
Fortnite is the hit of 2018, in which more and more people play every day. Gameplay is a multiplayer online battle with the ability to collect materials and build fortifications.
Clash of Clans – a multiplayer online strategy, in which there is a storyline and the system of clan wars.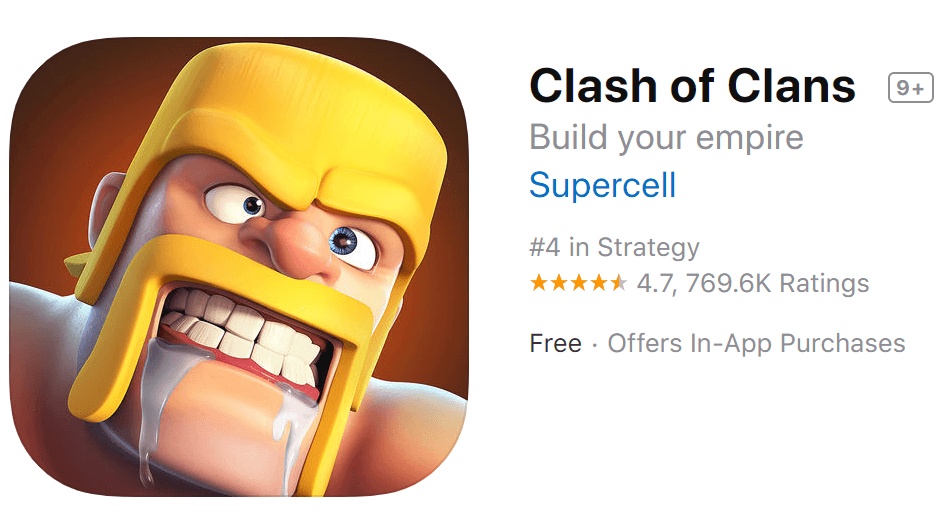 Shadowmatic is a puzzle game where you need to move three-dimensional objects to create a shadow of a given shape on the wall.
Does not Commute – arcade racing game with original mechanics and mysterious storyline.
Smashy Road: Wanted is a simple but fun pixel game that combines elements of a race and a shooter.
Fallout Shelter – a simulator in which you need to build a shelter and manage it as a caretaker, managing resources.
Best Entertainment Apps for iPhone:
DirecTV – a subscription to DirecTV allows you to watch live broadcasts of various shows and TV shows on the iPhone.
Remote is the fastest and most convenient way to control Apple TV from iPhone.
Netflix is a service that allows you to watch Netflix series online, and follow the news.
Xbox App – an application to connect your smartphone to the Xbox game console. Hulu is a streaming video viewing service for television shows, trailers and subscription movies.
YouTube is an easy and comfortable way to watch videos and manage your YouTube channel from iPhone.
Best Business Apps for iPhone:
Speedtest is an application for testing the speed and stability of wireless Internet.
Scanner Pro – allows you to quickly scan documents using the camera iPhone.
PayPal is a mobile application for making electronic payments and sending money transfers to anywhere in the world.
Chrome is a fast browser, with support for a huge number of plug-ins and add-ons.
WordPress is a real find for those who are constantly working with the content management system for WordPress. You can post publications and control the site using the iPhone, without having to constantly be at the computer.
Google is a personalized search service on the iPhone.
Quicklytics is the best Google Analytics application, offering features such as live viewing, general statistics and access to filters.
Expensify is an easy-to-use application for keeping track of daily expenses.
Google Sheets is a functional tool for working with tables. Pages – a text editor for working with documents created in the program Pages.
Dropbox is the most accessible and easy-to-use cloud storage client.
Paper by fifty three – an application for creating thumbnails and markup images.
Best Shopping Apps for iPhone:
Amazon is the fastest and easiest way to order products through the Amazon online store.
The Apple Store is a convenient service for buying a new iPhone and other Apple products, as well as accessories.
Starbucks is an application that allows you to quickly place an order and make payments in coffee shops and Starbucks outlets.
Credit Karma – free credit rating information. You can also set up alerts about actions that affect your credit rating.
Google Opinion Rewards is a survey service for which you can get money to your PayPal account.
Best Health Monitoring Apps for iPhone:
RunKeeper – Runkeeper application is a reliable tool that helps you monitor your fitness progress and achieve your goals.
Activity – this application is installed automatically after connecting Apple Watch. It tracks activity, counts calories and allows you to share results with friends.
Sleep Cycle is an intelligent alarm clock that uses the iPhone to monitor your sleep and wakes up during the quickest phase most suitable for waking up.
Lose it! – The application helps to track weight loss, diet and frequency of exercise.
Best Social Networks Apps for iPhone:
Facebook – application for the social network Facebook.
Facebook Messenger – allows you to keep in touch with your friends on Facebook through correspondence.
Whatsapp: One of the popular app for chatting, group chat, video calls, voice calls, sharing music, files, images, docs and sharing location, other media files etc.
Snapchat is a mobile application that supports messaging, photos and videos.
Best Travel Apps for iPhone:
Apple Maps – It provides directions and estimated times of arrival for automobile, pedestrian, and public transportation navigation help.
StubHub is a ticket exchange service that allows you to purchase a concert ticket, sports or entertainment event on the secondary market.
TripIt is the best all-in-one travel organizer that tracks your hotel, flight, car rental and other activities.
Flightaware is the best way to keep track of flights that people close to you or business partners went to.
Hotel Tonight – hotel reservation service at a bargain price.
Grub Hub is an indispensable tool for online ordering delivery from restaurants. Available in 800 cities and includes 30,000 restaurants.
TripAdvisor is the fastest and easiest way to find something to do while traveling, as well as read the latest reviews on hotels and attractions.
Google Maps — maps, routes, street photos, and satellite images. An indispensable friend of any traveler.
Yelp is a tool for finding a place to eat in a new city.
Glympse – Easy and safe way to show your friends or relatives where you are. Just share with them in Glympse, and they will be able to see your current location and estimated time of arrival.
Parkmobile is a convenient parking payment service using the iPhone.
Gas Buddy is an app for finding the cheapest gas station near your current location.
OpenTable is the fastest way to get an online reservation at a restaurant without having to make calls.
Must Read: What are the 12 important iOS 12 features that every iPhone users must know?