What Are The 8 Important SEO Metrics to Monitor in 2020?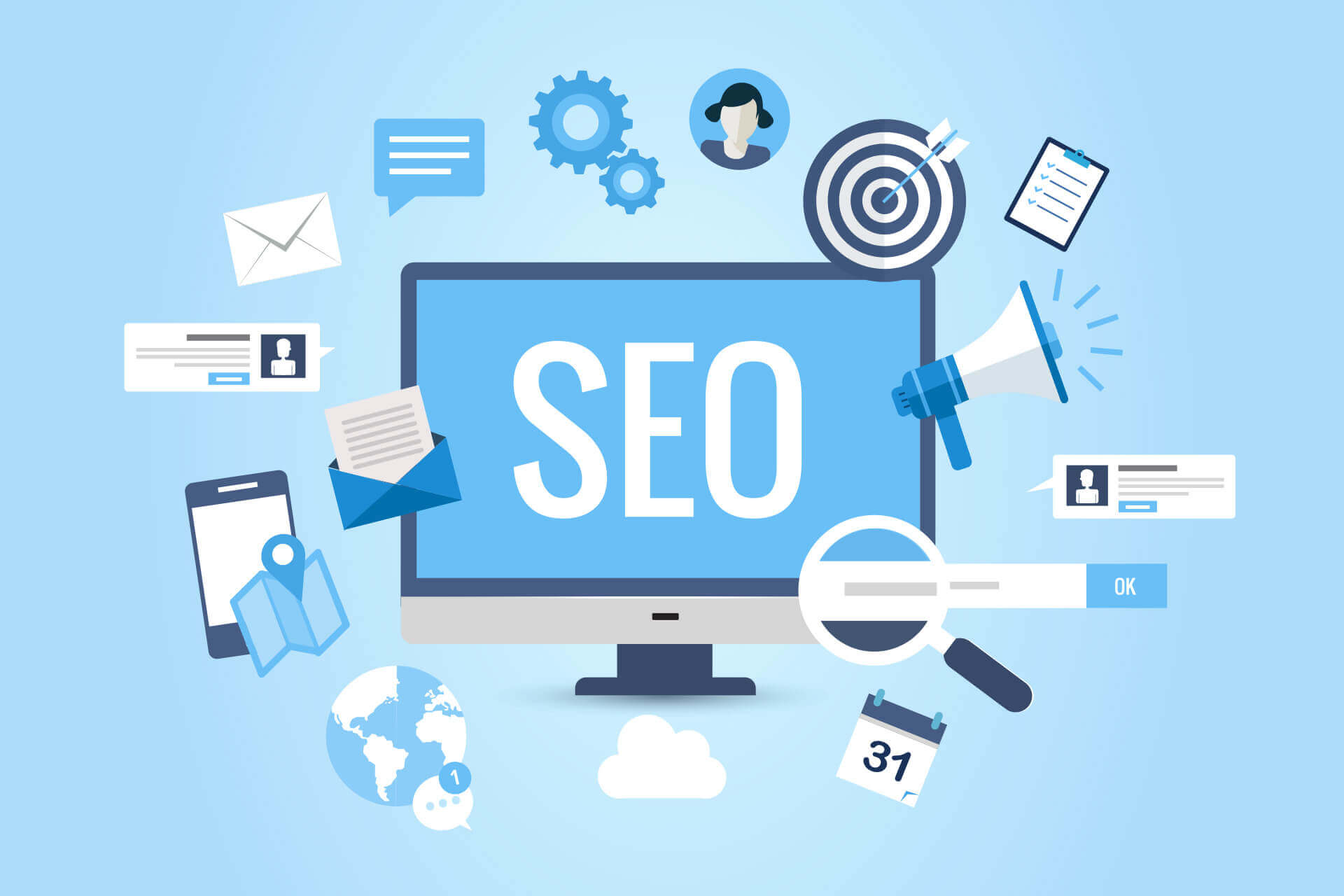 What Are The 8 Important SEO Metrics to Monitor in 2020?
Search Engine Optimization (SEO) has proven itself to be one of the most effective methods for promoting your business online and getting additional leads. With the right SEO strategies in place, you can increase your level of digital exposure and directly improve your bottom line.
SEO is a very active process that will require constant changes and adjustments. When a new Google algorithm update is released, for example, you will likely need to generate new content and sometimes make changes to the content you've already published. For example, Google's medical update in 2019 had a profound impact on many company's ability to make the front page.
In order to know whether your SEO strategy has actually been effective, you will need to choose a few SEO metrics that you want to monitor. These metrics will make it easier to quantify your online presence and determine if your SEO strategy has been producing the outcomes you've been hoping.
There are seemingly countless SEO metrics that you could choose from, but as you might expect, some of them will be a bit more useful than others. In this article, we will discuss 8 of the most important SEO metrics for your business to pay attention to. We will also discuss some of the ways your business can currently improve its internet marketing efforts.
Also Read – What are the 8 Methods To Boost Sales By Using SEO?
1. Total Organic Clicks –
This metric is relatively straightforward and is one of the easiest ways to determine whether your website's traffic has been increasing or decreasing. When all else is equal, having an increase in total organic clicks will be a very good thing for your business. While a comprehensive SEO analysis will look a bit closer and account for things such as quality of clicks, monitoring your total organic clicks will make it easy to determine whether your digital marketing efforts have been successful.
2. Bounce Rate –
Bounce Rate is a bit more of a crucial SEO metric, but nevertheless, it is still very important. The bounce rate accounts for how many people visited a page and then left without taking any internal action. Usually, high bounce rates are considered a negative thing for a business to have. Even if your viewers are not taking tangible actions (such as making a purchase or contacting your business), you want them to at least be exploring your site and visiting other pages. However, there is also no "ideal" bounce rate for every business to have. To get a ballpark number of where your business should be, compare your current numbers to similar businesses in the industry (when possible) or your business' performance over time.
3. Target Keyword Ranking –
Targeted keywords will be at the heart of any sustainable SEO strategy. In order to drive organic traffic to your site, you will need to be able to land on the front page of Google, when possible. Choosing a few, targeted, time-tested keywords can increase the visibility of your site and ultimately boost most other metrics. If your keyword rankings have been falling, it may be time for a formal SEO audit and total redevelopment of your online marketing strategy. After all, if people aren't able to find your website, it really won't matter how great the content on it is.
4. Referring Domains –
Building a broad, far-reaching backlinks strategy will increase the perceived authority of your website and also bolster its online presence. Backlinks are links that exist on other websites that direct readers to your own. The "referring domains" metric represents the number of other websites that eventually lead to your site. Having many, rather than few, referring domains will make your business much more visible. According to some experts in the industry, "a website with 10 backlinks from different domains may be more authoritative than a website with 50 backlinks from 5 domains." In other words, be sure to mix things up!
5. Pages/Clicks Per Session –
In addition to getting potential readers' "feet in the door", you'll also want to ensure that all readers are able to have engaging, fulfilling sessions on your website. If these readers are willing to click around and explore multiple different pages, this will show that they are interested in your content and are more likely to be called to action. Both pages per session and clicks per session are excellent metrics for measuring the quality of your readership. When combined with the raw number of page views metric, you will be able to determine if your SEO strategy has been working.
6. Page Speed –
Page speed is one of the most important technical components of SEO. Getting someone to your website is only half the battle; once they are there, you will need your page to load quickly, otherwise, the reader will likely "bounce" to another website. In fact, pages that load in 5 seconds lose about 30 percent more readers than pages that load in 2 seconds. There are many ways to increase the page speed of your website, including mobile optimization, removal or compression of excessively large media (HQ pictures, videos, etc.), and many others. If these concepts seem over your head, you may want to enlist the help of a company that offers technical seo services.
7. Crawl Errors (Inaccessible Pages) –
For many different reasons, pages and URLs can register as "dead" in the eyes of website crawlers and search engines. When your website contains a large number of crawl errors, the site's search engine performance will inevitably worsen. Fortunately, there are quite a few tools you can use to identify which pages are inaccessible. In order to keep your website in "good standing", you should conduct a thorough crawl at least once per month. Removing or improving the inaccessible pages is often quite easy and can have a very positive impact on your site's ability to perform.
8. Domain Authority –
The domain authority (and page authority) of your website is measured on a scale of 1 to 100. Websites that are considered to be more "authoritative"—which, in this case, is a fairly complex term—will have scores that are closer to 100. Increasing the quality of your content (via SEO link building, backlinks, expert sources, and other efforts) will help increase your overall ranking. Your PA and DA objectives will vary by industry, meaning that rather than just looking at the raw score, you should look at how your website is performing relative to your competitors.
Conclusion –
Running a successful SEO campaign requires a willingness to constantly adapt. Just as you wouldn't embark on a long road trip without at least occasionally looking at the speedometer, you should not conduct an SEO campaign without reviewing your key metrics. By paying attention to the 8 SEO metrics in this article, you will be able to determine whether your marketing efforts have been successful and can make the appropriate changes, as needed.
Also Read – How Do Redirects Affect SEO? – A Detailed SEO Guide