5 Major Factors That Will Influence The Mobile Apps Market In Future
5 Major Factors That Will Influence The Mobile Apps Market In Future –
The number of Smart phones in use across the globe has been rising steadily. A staggering number of mobile apps are being created and downloaded each year. Mobile phone app development is without doubt one of the most actively and exponentially growing sector in the contemporary world.
Mobile application development market is intertwined in an intangible but obvious way with peer technologies and services such as Social media, Google apps, and gaming apps. It is being extensively used by global business giants. This necessitates them to have a clear vision of how the mobility solutions market will shape up in the recent future.
Certain probable factors and trends are about to turn the stakeholders associated with mobile app development topsy-turvy. These have been discussed in detail here.
What are the 5 Major Factors That Will Influence The Mobile Apps Market In Future?
Amid the impending revolutionary changes that are about to take the mobility solutions world by storm, the following five symptoms will most probably lead the list:
1. Foldable Smart phones will become common: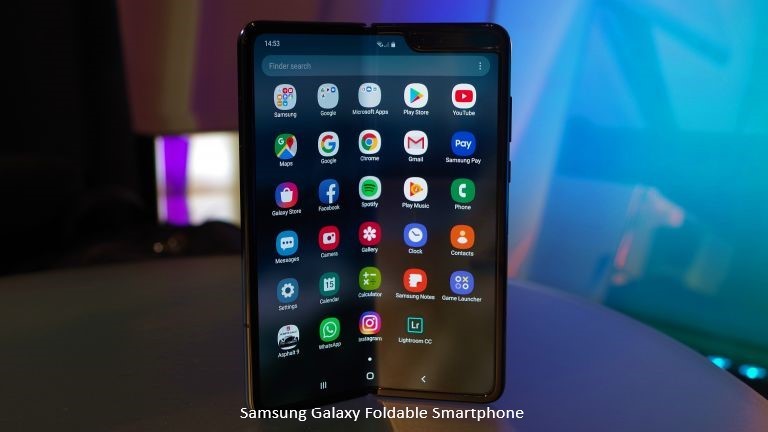 Modern mobile users like bigger screens. There's competition among manufactures when it comes to providing better screen-to-body ratio. Small resolutions screens will not be a problem at all, with foldable phones. While being handy in the folded position to offer convenient calling and texting facility, they unfold instantly and are great for watching videos as well.
It might take time for coming up with flawless and reliable devices. But foldable phones will be huge change that is about to shake the mobile world in future. Flexible display technology-driven, these devices will be built around OLED screens.
Thin plastic display screen will replace the normal glass pane screen for interaction, making cross-platform mobile app development much more effective.
Must Read: What Are The Best Apps For iPhones in 2019?
2. Progressive Web Apps will be the future of mobile apps:
Progressive Web Apps provide several exclusive benefits such as offline access, speed, unmatched user engagement, and best user experience. Progressive Web Apps will stay on the home screen of users in future.
Being platform-compatible and fast to download, Progressive Web Apps will become more flexible and simple to observe. The download size is minimal.  Users' ability to achieve positive and easy practice is assured. These factors will assure a niche among mobile apps for Progressive Web Apps in future.
3. Flutter mobile app platform will change the mobile app setting:
Flutter will enable building high-performance, outstanding, and beautiful apps that efficiently meet the unique business needs. This Google-created open-source framework will be extensively used in android app development as well as iOS app development.
Mobile application development companies have been enabled to develop apps for multiple platforms by using Flutter. This is a giant leap that will induce top mobile app developers to go in for Flutter.
Faster coding, ability to use single code for two platforms, customization, attractive designs, and less testing are certain exclusive benefits offered by Flutter.
4. The Future of Mobile – Google Fuchsia OS:
Fuchsia, the new operating system from Google, is not based on Linux Kernel. It is set to lead the mobile world in a big way in future. This universal general purpose operating system has been designed to run efficiently on different environments.
Totally different from all other mobile operating systems the world has seen, Fuchsia is an adventurous experiment from Google. Written using Flutter SDK that runs on Android, Fuchsia supports Android too.
As it attempts to unite the complete Google ecosphere under one OS, Fuchsia OS is certainly going to have a big ride in the mobile space in future.
5. Internet of Things will take mobile apps to the next level:
It has become possible to connect a network of devices consisting of embedded technology.  These devices can interact and communicate among themselves using Internet of Things (IoT). This has opened new avenues in several industries. Mobile development will be making use of IoT in a large scale in future.
IoT will assist development of mobile applications in ways such as process initiation and solving connectivity issues. It helps transform any object into smart device as well.
Not just connectivity among devices, personalization of devices in line with specific preferences and needs will also be possible by using IoT. This will enable Smart phones to act as remote controls. More importantly, they will be used for analyzing data and interfacing with any social network.
Major Future Trends That Will Impact Mobile Application Development :
1. Wearable Devices:
The launch of Google Glasses has triggered the popularity wave of wearables. Further fueled by devices such as Fitbit, Apple Watch, and Microsoft's HoloLens, wearables are about to find entry into Smartphone apps. Future holds unlimited opportunities when it comes to wearable devices.
A transition will take place from basic to smart wearables. The Smartphone is expected to become the hub of the network that consists of several wearable gadgets.
2. M-Commerce:
Touted to be the primary begetter of sales globally, M-Commerce is expected to overtake physical as well as online retail. Proliferating mobile use and burgeoning mobile applications will fuel the trend further. Mobile apps with the facility of processing transactions with no need for credit or debit cards can be combined with wearables for payment processing. This will enable M-Commerce to lead the race.
3. Augmented Reality (AR) and Virtual Reality (VR):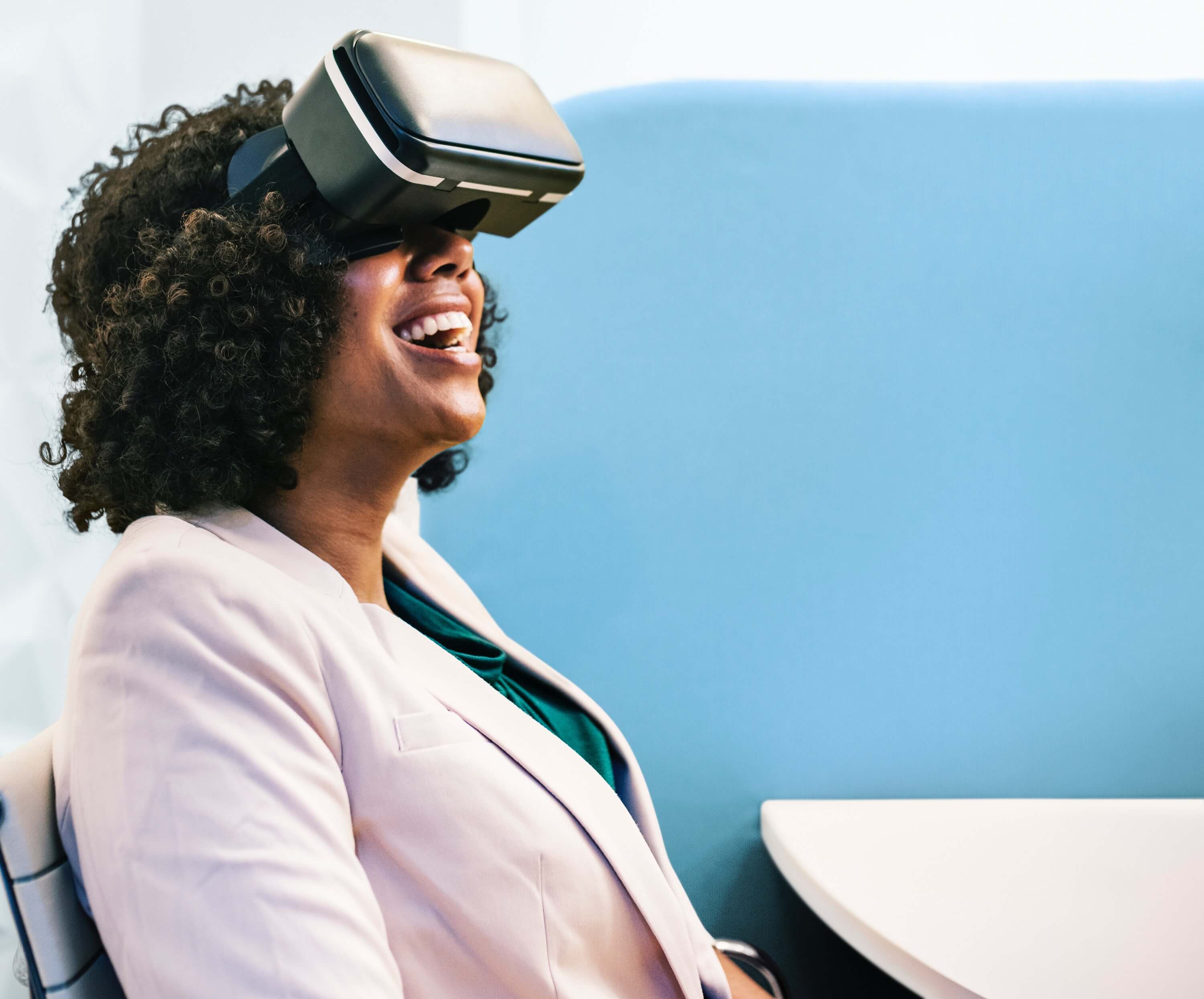 Along with traditional applications, those falling under the games domain will get a complete make-over in future, thanks to AR VR Development technology. Global leaders in digital business have started launching their own AR kits in order to assist mobile application development agencies. This allows them to build apps of very high quality.
Virtual Reality may even get the chance to shake up the entire existing E-Commerce field.
4. Cloud-Based Applications:
Cloud technology is replete with several benefits. It is expected to play a key role in facilitating seamless performance, expandable storage, scalable infrastructure, and reduced costs. Cloud-driven mobile apps will cut down on the internal memory requirement as data is fetched from the cloud.  Increased productivity is an added advantage.
5. Blockchain:
Blockchain technology is about to find endless uses in future. It will facilitate creating a complete digital account book containing transactions. This will not only immensely help financial purposes but also others. By using native apps on Blockchain, it will become possible to utilize the platform's selective features. There will be no need to rely on generic web browsers.
Conclusion:
Mobile applications have been evolving and forging ahead quicker than any of their other contemporary digital counterparts. The above mentioned trends and change factors will transform the way how Mobile devices are being used to interact with people.
Quite a few innovative technologies are queued up for enhancing the overall quality of the mobile world. We are certain to witness outstanding mobility solutions shortly.
Must Read: Samsung Galaxy Foldable Smartphone in 2019