How to Protect Your Data & Information with Cloud Security?
How to Protect Your Data & Information with Cloud Security?
The Global IT environment has changed significantly over the past five years. The emergence of infrastructure as a service and transition towards cloud-based computing and storage platforms over on-premise systems is changing the way enterprises operate from the smallest family-owned businesses to the leaders on the Fortune 500 list.
Protecting your data has always been important, and cloud-based operations warrant a shift in strategy.
Cloud Strategy –
One aspect that many companies oversee is the extensive planning required in developing a cloud strategy. This planning often falls into the lap of the IT leaders. These teams are tasked with migrating applications and data assets to the cloud, as well as managing cyber security during and after the transition. Because of the growing demand to secure apps and data on the cloud, many companies are developing cloud-specific security solutions.
1. The Cloud Security Threats You Need to Know About –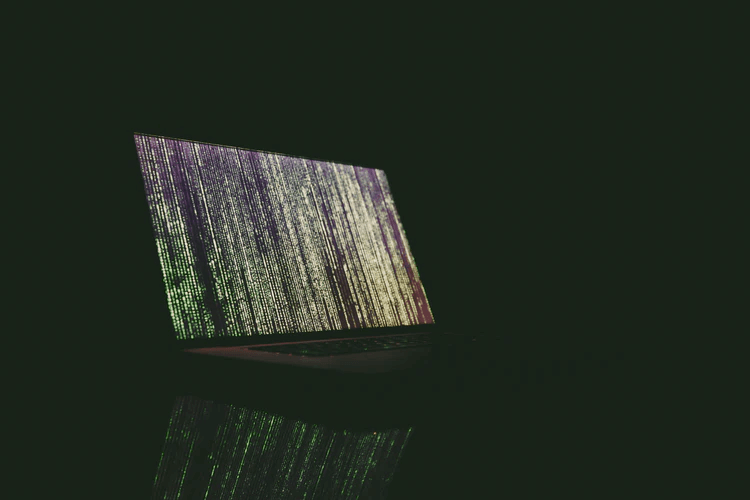 The threat landscape is rapidly evolving, particularly as cloud models become more prevalent, and not everyone is aware of the implications of their security. Knowing the following threats is a good starting point to protect your data and information on the cloud.
Data Breaches – A data breach is an intentional or unintentional release of secure or private data to an untrusted third party. Over the past few years, breaches have impacted the general population. In 2017, a single breach of Equifax's infrastructure affected 143 million people. Today, over 1 billion records are lost to data breaches in a single month, many of which involve cloud servers. Depending on the type of data you are looking to host on the cloud, you may be more vulnerable to data breaches. Data that is more mission-critical to business or is tied to personal information is likely to have a higher per record cost when breached.
Data Loss – Data loss is an error in which information is destroyed by failures or neglect in storage, transmission, or processing. These non-malicious cases are not necessarily due to cyber attacks, and may be the result of natural disasters and simple human error such as when an administrator accidentally deletes files. Sometimes the risk of something bad happening to your data due can be caused by an innocent mistake. One way to prevent or reduce the risk of data loss is by maintaining multiple backups at physical sites and at different geographic locations.
Insider Threats – An insider threat is a malicious threat that comes from people within the organization, such as employees, former employees, contractors or business associates, who have inside information concerning the organization's security practices, data and computer systems. As it relates to cloud security, a rogue employee with high access could be employed by an outside cyber attacker to steal information. These types of threats are an increasing problem. Luckily, only a few insider threats have been successful within cloud service providers, but insiders continue to use cloud services to carry out attacks. Companies who are migrating apps and data assets to the cloud must be aware of mindful of the availability of cloud services to employees within the organization.
Denial of Service Attacks – Denial of service (DoS) is an attack in which many hosts attack one host in order to degrade its services, leading services to stop and potentially damaging hardware or data. It is relatively easy for cyber attackers to execute these types of attacks if they have control of a botnet. DoS-as-a-service is growing in popularity on the Dark Web, requiring victims to transfer cryptocurrency. A successful DoS attack on a cloud service allows the bad actor to execute other threats without getting caught.
Spectre and Meltdown – Spectre and Meltdown threats bypass security vulnerabilities that allow malicious actors to bypass system security protections, allowing attackers to read system memory, gain access to passwords, encryption keys, and other sensitive information. An attacker that is able to gain entry into a system would be able to read information from the kernel. These attacks affect CPUs that are used by cloud services, in which case the CERT Advisory recommends replacing all that are affected (which can be quite costly). In addition, these types of attacks are difficult to patch, making them a significant issue for cloud service providers.
Insecure APIs – APIs are an important aspect of running cloud services today. They are also a considerable risk because of the access they provide to applications that are running on the cloud. Because APIs are more public-facing than other software components of the cloud, it is imperative that they are monitored and controlled on an ongoing basis.
The effectiveness of each attack will impact the scale and depth of the threat. A focused attack can have devastating effects, particularly if the operations or data assets it is targeting are mission-critical. For this reason, it is imperative that mission-critical assets be protected with the utmost security if they are going to be hosted on the cloud.
Also Read – A Step-by-Step Guide to Snowflake Cloud Data Platform
2. Services You Should Consider When Securing Your Apps and Data –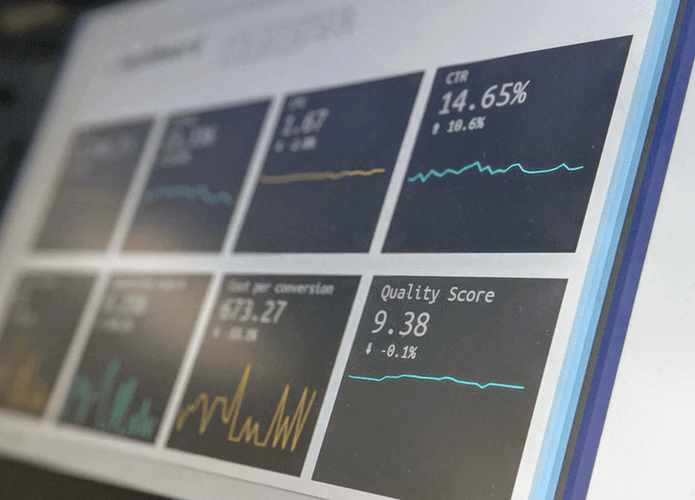 To protect your systems from attacks and impacting your business, it's important to consider a few essential services that cloud security vendors offer. You can then compare these services, breadth of features, and depth of functionality to ensure you're selecting the best vendor to protect your assets that are hosted in the cloud.
IT Support – IT teams often don't possess the resources and/or skills to monitor and maintain a cloud environment. For this reason, many companies will outsource the daily IT management for securing their cloud-based services. They can then resort to technical IT support in dc when looking to automate and enhance their business operations, manage computing, storage, network operations, application stacks, and even 3rd party IT teams.
Cloud Services – A range of services extend from end-to-end protection for all stages of cloud deployment, including security monitoring, configuration management, vulnerability management, endpoint security, security testing, and incident response. Simple services such as cloud based quickbooks enterprise hosting and critical migration related services such as G suite to office 365 migration both need 24*7 monitoring and a top-notch support for the cloud related issues to make sure the services are up and running.
Disaster Recovery – An important service to be aware of when protecting data and information on the cloud is Disaster Recovery as a Service (DRaaS). Data recovery is crucial for compliance in certain industries, so be sure to seek an advisor if you have any regulatory concerns. In the case where your cloud operations are impacted, the vendor will restore data, servers, or entire data centers suffering from a natural or man-made disaster.
Cyber Security – For many small and medium-sized businesses, it's less expensive to work with a specialized cyber security provider than an in-house team. These teams will handle monitoring and reporting, performance testing to protect your company from the latest cyber security threats. They are well trained and experts having Cyber Security certification.
3. Choosing a Cloud Security Vendor –
As the cloud security landscape matures more and more vendors are developing security offerings. Just because you host your data on a cloud doesn't mean the cloud service provider is handling all your security needs.
Cloud Service Providers – Public cloud platforms like Microsoft Azure, Amazon AWS, Google Cloud Platform and private cloud vendors like VMware and Cisco each offer varying degrees of security. The visibility and management of the security varies across each of these cloud security providers, but they don't often offer the depth that you would get with a cloud security management vendor.
Traditional Security Companies – Traditional security companies like Symantec (now NortonLifeLock), Palo Alto Networks, and Fortinet are each coming to the market with their own portfolio of cloud security options. These vendors have security software that integrates with cloud service providers and provide extra layers of depth and value-added services that are otherwise not offered by cloud players.
New Security Startups – Several new entrants who have recently entered the market with cloud-native platforms, like Kubernetes. Companies like CloudPassage, Aporeto, and Alcide are partnering with cloud service providers and larger analytics companies like IBM and Splunk to target larger, innovative customers. These types of companies are good to keep an eye on if you have the resources and time to design and implement a custom cloud security solution.
Managed IT Service Companies – Companies from Fort Lauderdale acquire the best Managed IT services and have deep relationships with the companies listed above and have the IT know-how because their business depends on it. These companies specialize in various industry domains or aspects of the cloud and security. Because of this, you can get a greater value for your money if you know which cloud services you need most.
Choosing a cloud security partner may be one of the most important decisions you make in your cloud strategy. As you compare vendors, it's important to consider the different types of services your vendor will currently need as well as capabilities you may need in the future. Getting a sense of the technical support they offer is equally as important. Is there a support team able to answer questions quickly and directly as it relates to your cloud strategy? Are the questions they're asking you in-line with your cloud strategy?
Personal Cloud Security –
Protecting personal data is just as important. Many companies like Apple are now offering cloud storage support. This is a great way to securely back up data, as well as free up space on your personal devices and allow your computer to run faster. Transitioning your data from personal devices to the cloud is a long-term process. Before moving valuable or sensitive data to the cloud, make sure you know all the risks involved and be informed on the company's security features.
Author Bio –

Aaron Smith is an LA-based content strategist and consultant in support of STEM firms and medical practices. He covers new industry developments and helps companies connect with clients. In his free time, Aaron enjoys swimming, swing dancing, and sci-fi novels.
Also Read – 5 Effective Ways To Improve Information Security In 2020