Video Marketing in 2020 – Step by Step Guide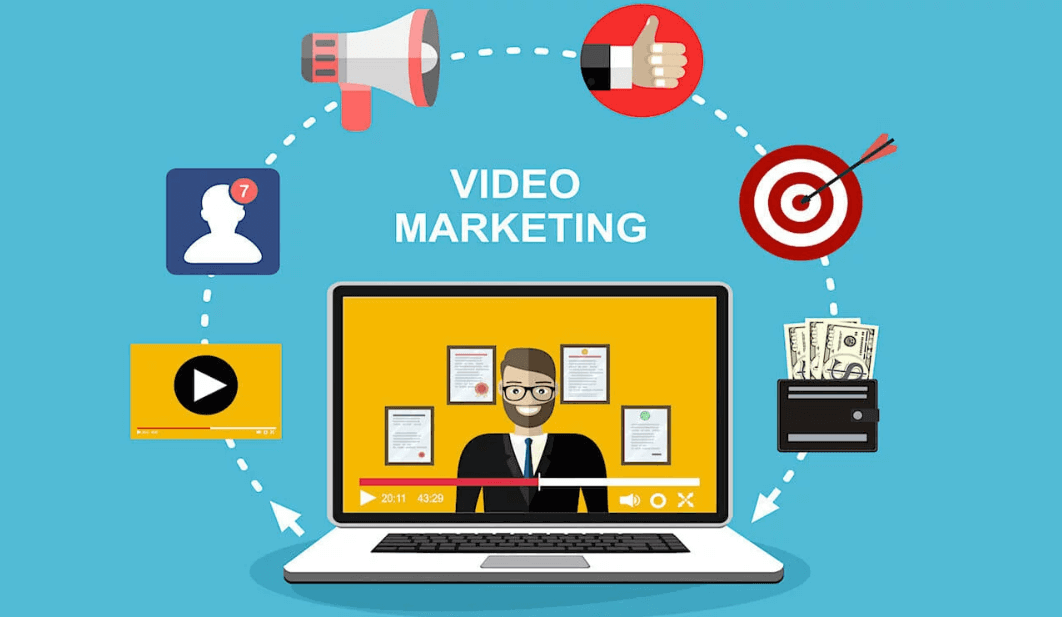 Video Marketing in 2020 – Step by Step Guide:
In recent years, the rise of stories in social media has made videos an essential aspect of marketing. What is video marketing? How do videos help your marketing strategy? It will pay off when you implement some of the video marketing trends in 2020.
Over the next few years, people will spend more minutes watching videos online, a thing that will result in advertisers spending more on making sure they make engaging video ads.
What is Video Marketing?
Video Marketing is a form of marketing that is forward-facing, and that incorporates engaging videos into the campaigns. You can use video marketing for services or products, brand promotion, and customer engagement.
Also Read – How to do YouTube Advertising? – A Step by Step Guide
Types of Video Marketing –
Before listing the steps you need to follow to create your marketing video, let us first see 7 examples of videos you could use.
Explainer Videos – Explains how a service or product works and the benefits your audience should expect.
Brand Videos – They are used to create brand awareness on social media aimed at increasing traffic. These types of videos communicate the brand personality, culture, mission, and vision to potential customers.
Event Videos – Businesses can document their experience through event videos that also show some of the business highlights.
Live Videos – They are an excellent way to engage with your audience live. Live videos promote interviews and presentations.
Demo Videos – They highlight the key benefits of your service or product. They mostly have a call-to-action encouraging visitors to purchase.
Customer Testimonial Videos – They increase social proof by building trust with your audience.
Animated Videos – They are creative ways of explaining difficult or abstract concepts.
How To Start Video Marketing?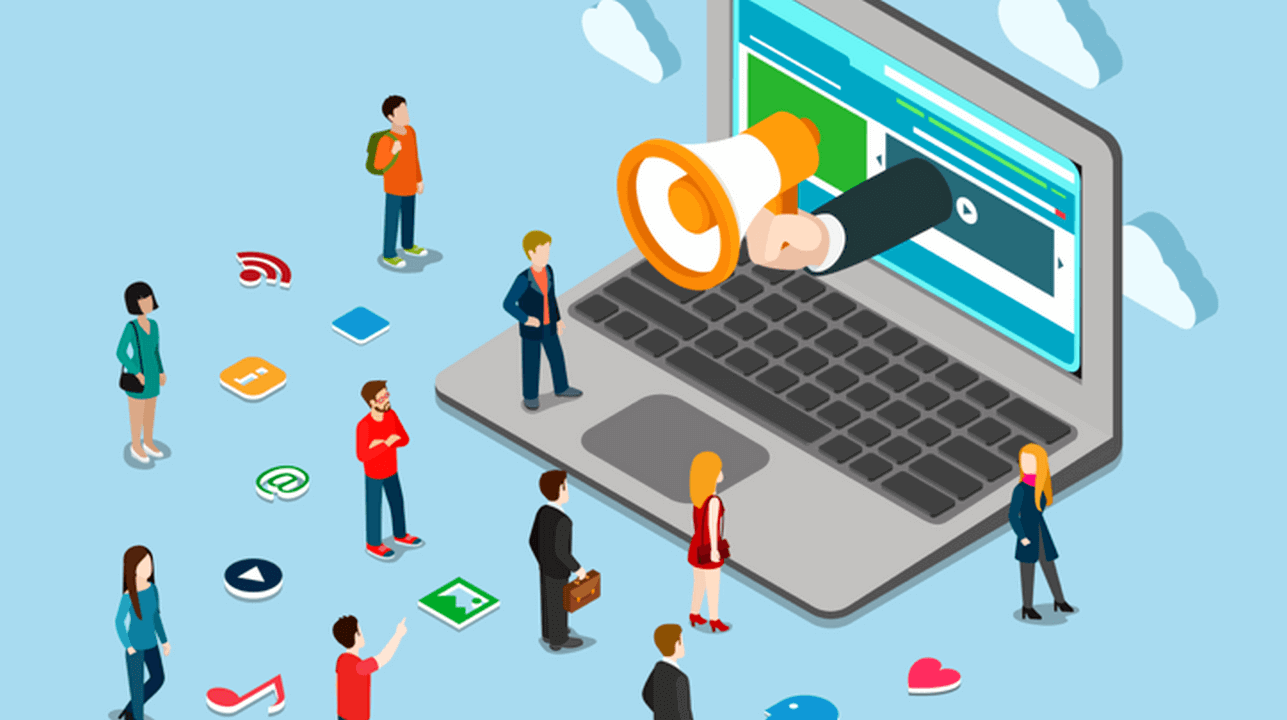 Let's see how you can start video marketing. Below are the steps you need to follow for a successful video marketing strategy in 2020.
1. Choosing your Target Audience –
First, know who you are making the videos for. Who will be interested in watching your videos? Define your target audience. By knowing who will be interested in your videos, you can make plans on the format and type of content your videos should contain.
2. Knowing your Marketing Goals –
Why should you invest in video marketing? Are you interested in making your brand to reach more people? How are your sales? Be clear on what you are trying to achieve. Whatever you're targeting to achieve with your videos should dictate how to relay videos to your target audience.
3. Planning your Budget –
Before diving into making your marketing videos, first, check on the budget required to produce them. What are the available resources? Can you hire professionals to work with? Will you shoot the videos with your camera or through a smartphone?
4. Choosing a Type of Video and Coming Up with a Marketing Idea –
After doing the above steps, it's now time to get creative. Choose how you want your video to suit your goal. For urgent sales, consider having Facebook and Instagram Stories. They imply urgency to your audience, making them the best video ads for flash sales. You can note down the key points to address in your video.
5. Decide the Platform you will Post your Videos –
Decide the destination or where you will post your videos. Are you looking to post on Facebook Pages? Are your videos short enough to fit on Instagram profiles? Instagram does not accept more than 30 seconds of videos. Some other platforms you can post marketing videos include YouTube, Twitter, Your Website, Snapchat Stories, and Vimeo. Your target audience and marketing goal will influence your platform choice.
6. Identifying and solving Creative Challenges –
Now you can visualize how your videos will be, right? It's time to brainstorm the creativity challenges you expect to encounter. You could be in the editing stage, yet your editing skills are not top-notch. How are you going to tackle such challenges?
7. Deciding How to Measure your Video Success –
This is an important step to note. By not knowing how to track your video strategy, it is not possible to tell if the videos are making an impact on your audience. Your goals should dictate how your videos should influence your audience. Online Views, Likes, and Shares are an accurate measure of creating brand awareness. The more they are, the more people you have reached and probably influenced. It's also possible to know the exact length of the video your views watched before being distracted away.
8. Making your Video –
Let's begin crafting your video. Try using a selfie-stick or tripod when shooting a video with your smartphone. Another thing to check on is the location lighting. A simple lighting setup you can try out is three-point lighting.
Key Light – acts as the primary source of illumination.
Backlight – to provide depth and separation of subject from the background.
Fill light – to eliminate shadows.
Avoid hard shadows in your videos.
9. Editing your Videos –
After you're done with shooting and recording your videos, it's now time to edit them. If it's your first time editing videos, there are numerous short courses to get you started. There are some mobile video editing apps you can use if you are doing everything through your smartphone. Edit your videos to the best quality it could be. If a clip does not add value to your audience, cut it out. Make sure every single sec in your videos is vital to your audience. Also, it is important to avoid cliche transitions and cliche effects but instead stick to simple jump cuts.
10. Publishing Videos According to SEO Strategies –
You need to optimize all the video titles, keywords, descriptions, and hashtags you use when publishing your videos. An easy strategy you can use is having an eye-catching title, accurate description with keywords, and using relevant hashtags.
11. Promoting your videos –
Social media platforms are excellent places to market your videos. Also, you can choose an emailing strategy to market your videos to your mailing list. An additional way you can promote your videos is by being active in social platforms. Reply to comments. Engage with your audience. Make your audience to feel like they can trust you.
Conclusion –
Once you are done with the final step, ensure you regularly check on its performance. A video you post, through its performance in a while, can help you identify the areas you need to improve on your next one. It is a continuous learning process. As they say, practice makes perfect.
Author Bio –

Naman Modi is a Professional Blogger, SEO Expert & Guest blogger at eBbuilderz, He is an Award Winning Freelancer & Web Entrepreneur helping new entrepreneur's launches their first successful online business.
Also Read – 7 Best YouTube Marketing Tips For Successful Marketing