Fast Paced Innovation Challenges For iOS Developers
Fast Paced Innovation Challenges For iOS Developers –
iOS App Development has come a long way. However, it definitely appears as if things are just getting started, especially with the explosion of dynamic technologies and the way they're likely to influence mobile processes. Without any room for argument, the new-generation technologies are on the brink of flaring an uncommon tech war for developers as well as their related platforms as never before experienced in the industry.
The rapid innovation pace has been cutting across industries, thus obviously continuity poses a huge challenge for many mobile tech companies today, and an iOS app development company is no exemption. In general, there's a need for mobile app developers as well as the top app development companies for a forthcoming tech revolution that most likely would play havoc with processes.
Also Read – Apple iPhone 11 Review, Price, Tech Specifications & Features
Bracing up for fast paced innovation challenges –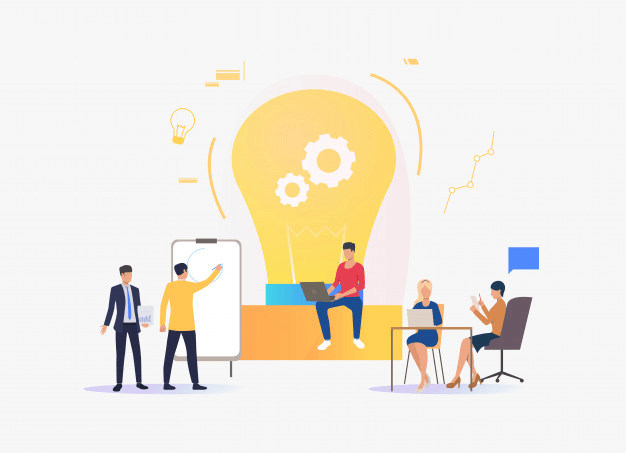 Some iOS developers interestingly are taking the vivid and stark revelations very seriously. They are bracing up for the challenges that fast-paced innovation brings and likely to come out soon. It's got nothing to do with joining the bandwagon.
Any mobile app development company wanting to make a change must be willing to shift its orientation on the present state of app development. It should furthermore brace itself to shift grounds, making room for new technologies, along with the features that they bring.
Below are the top 10 fast paced innovation challenges for iOS developers –
1. Compatibility of an App with various iOS devices and versions –
Every year Apple releases a new iOS version. Each version comes with more or fewer tech advancements, thus developers should update the applications to match the latest version's upgraded standards. Newer iOS version adoption helps bring more users on board.
Developers have to choose from several iOS gadgets for testing the compatibility of an app, detect problems and address them in a timely manner. Apple has stopped providing 32-bit tech support and has shifted to 62-bit tech, thus developers should optimize their older apps to make them compatible with the latest ones.
2. Low-speed network connectivity simulation –
With inferior network connectivity, it would be a challenge integrating and running videos as well as other live streaming services, since these rich media devour plenty of data. It's critical for iOS applications to pass the test done by the Network Link Conditioner since it helps developers of iOS simulate not up to mark networks.
3. Controlling limitations on storage, memory and performance –
iPhone devices do not have a garbage collection function. The app could be broken off if it gets to be a source control. Therefore, it's a challenge for an iOS app development company to manage within the application.
Applications that consume a lot of storage space and memory have the worst performance. Thus, developers should take great caution on what an application demands to create an app that's performance-driven.
4. UX/UI design –
Most users, because of a clean design concept, superior user experience go for iOS applications. When developing apps for the iPhone, developers must keep end-users in mind. They have to ascertain that that UI only has essential functions and features to build a process flow that's user-friendly. When building UI/UX, designers should take into account the latest trends in the design, including material, flat and anthropomorphic for an intuitive and interactive interface.
5. Inferior battery life –
No matter how beautiful an app may be, users will uninstall if it drains a lot of battery. Users will install if an app drains a lot of battery. Developers of iOS should make sure that an application does not suck battery life and effectively runs in the background by steering clear of processes that are unnecessary. An app should be optimized and they should refrain from using a lot of features that are exhausting to lower battery usage. This however is easier said than done. Big scale companies also struggle to make sure they have battery-friendly apps.
6. Mediocre beta testing –
Beta testing is a critical part of the app launch strategy of Apple. It lets developers test an app before going live on the App Store. Users of beta check the app's functionality and find out if there are possible breakdowns, bugs and faulty architecture among others. Developers could recognize possible failures ahead, get valuable feedback and fix or take out bugs before launch.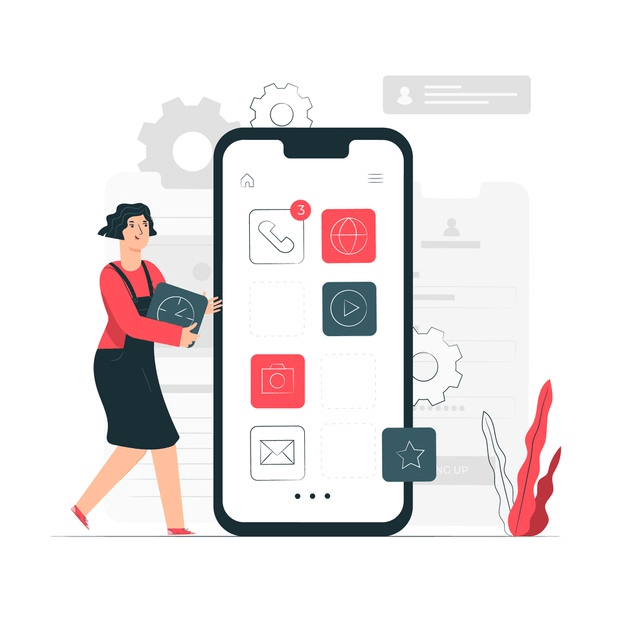 7. Approval from the App Store –
Getting an app live on the App Store is one of the greatest challenges since Apple rejects apps due to a simple violation of the rule. Giants in the tech field keep updating the guidelines in iOS application development often. Developers should be familiar with the latest guidelines to get approval and launch a successful application. They should also keep updating knowledge on the latest completeness standards, intellectual property rights, app content code, developer information and so forth.
8. Application security –
Security should never be compromised when developing applications. It's the major responsibility of iPhone developers to use appropriate data encryption to protect the data of the app from vulnerabilities and hackers. The data breach could be avoided through crafting advanced technical security layers, which is indeed a challenging job.
9. Future-proofing an application –
Future-proof app development is quite hard. To create such applications, developers should be knowledgeable about the upcoming Apple innovation ahead of time, which is somehow an unpredictable chore. Experienced developers however could acquire insights on forthcoming releases by analyzing the line of products and thinking of Apple.
10. Cross-platform application –
There's a group of users that do not operate via smartphones alone, but use the various OS as well, including Mac, Linux and Windows. The target audience opts to access the apps that could be sync on laptops, phones, desktops and tablets, thus they operate an app from any of the devices convenient to them.
iOS would continue to be one of the most favorite mobile platforms in the coming years, as long as it provides relevant updates continuously to capture the minds and hearts of the next generation innovators. Apple itself is in no way satisfied with its achievement and does not make an effort to do anything more to ensure that developers will have the best resources to stay on board.
Expert iOS developers, having proven their expertise in addressing the challenges helps develop and build a secure, custom and robust iOS app by adhering to the design and development guidelines of Apple. Skilled developers create quality apps through the implementation of their deep knowledge base on next-generation iOS innovations, which help deliver value to the target audience and have a competitive advantage.
Author Bio –
Rooney Reeves is working as a Business Development Executive at – eTatvaSoft, an iOS App Development Company. Know more about the latest information on iOS Mobile App Development by following our blog. She always accepts challenges and puts some effort into it. She loves to write and spread her knowledge through writing. Follow her on Twitter.
Also Read – How To Unlock iPhone 8/8 Plus without Passcode?